Can You Tell Which Silver Skull Earrings Cost $1,205 More Than The Other Ones?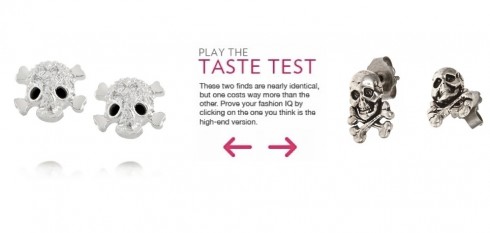 Answer: the skull earrings at left by Ileana Makri ($1,290) costs $1,205 more than the Tina Tang skull earrings ($85), right.
Keep yourself guessing with all of our Taste Tests, and join our e-mail list for exclusive updates.
Kasun London vampire skull earrings