If you're not familiar with Caudalie's cult-favorite Beauty Elixir, you're seriously missing out. It's a part serum, part toner that instantly refreshes the face while tightening the pores and smoothing the skin. It has also been a best-selling product since its debut in 1996, so it's definitely legit. For fall, the brand teamed up with designer L'Wren Scott to design a limited edition bottle. The designer took inspiration from her fall 2013 collection and Austrian painter Gustav Klimt, resulting in a bottle with female silhouettes and mosaics. The bottle also features vine-like swirls in order to honor the brand's wine-based roots: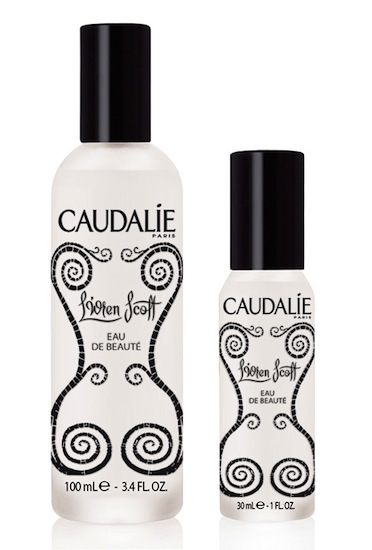 Models and celebrities flock to this natural mist to help keep their skin glowing and fresh. It can be used as a makeup primer, and you can also use it over foundation for a dewy glow. Whatever the case, this stuff is a must-have. Get yourself a bottle of the Caudalie Limited Edition Beauty Elixir by L'Wren Scott while you can ($18-$49). With the holidays coming up, we're pretty certain they'll sell out quickly. And if you're looking for an awesome gift idea, the travel-size version makes a great stocking stuffer (hint, hint!).
For more beauty tips, check out: MAC's holiday collection, the best weird beauty advice and how to completely remove glitter nail polish.