Today is National Hot Dog Day! Hot dogs are a must-have food during the summer and since they can be enjoyed with so many different toppings, here are three fresh ways to spice up your hot dog.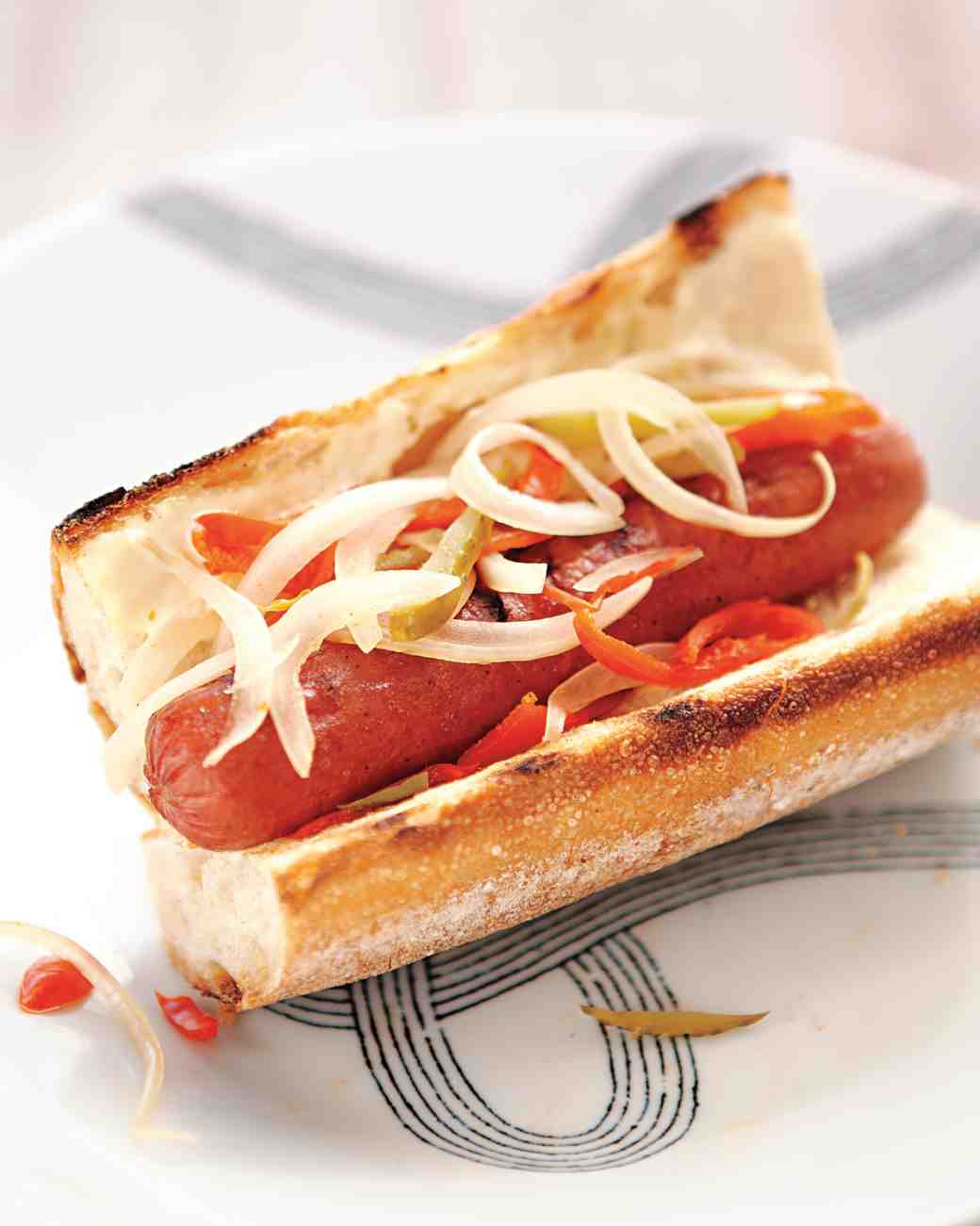 Sweet relish is a great topping for hot dogs but it can get played out. Instead, add sweet-hot relish to hot dogs. It's sweet, spicy and delicious. This sweet-hot relish can also be used on burgers, chicken and sausage!
Instead of using plain ketchup, opt for a Reuben-inspired topping. It's super simple to make and adds a nice twist to a classic condiment.
A Chicago dog is definitely a different take on a hot dog. I've never had this type of hot dog being from New York, but I'm definitely going to try this recipe on how to build a Chicago-style hot dog.
Don't miss 5 recipes every 20-something girl should know how to cook and the difference between juicing and juice cleansing!
[Photos: Martha Stewart]