We know you're probably still giddy about Spanx new line of swimwear, but in celebration of a decade in business–which should be a national holiday–Spanx made their newest products available online now. Check out our favorite four new pieces from Spanx you need to own now:
Skinny Britches is Spanx newest line of shapewear that is lightweight, sheer, and come in a variety of fun colors. As seen in the picture, you can layer them to your own liking, and this SPANX Skinny Britches Mid-Thigh Shaper ($42) is perfect for those dresses you will wear all spring and summer long.
This SPANX Skinny Britches Hipster ($32) might become our favorite underwear–check out our guide to the best underwear. Not only are they pretty, read no granny panties, but they also shape and smooth your bum.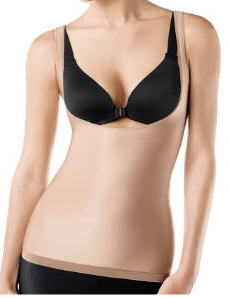 Simplicity is another new line of shapewear by Spanx that has a cleaner finish so you can wear some pieces alone. We wouldn't suggest wearing this Slimplicity Open Bust Camisole ($44) alone, but this cami is perfect for women who want to wear their own bra with a camisole, and not add a lot of volume to the bust area.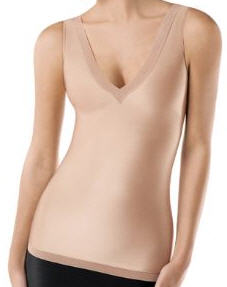 This SPANX Slimplicity V-Neck Camisole ($46) is a good option for low-cut tops, but it can also be worn alone under a blazer or cardigan.
Check out our guide to the best Spanx shapewear, the best bras, and learn how to dress for your body type.