We took your most burning wedding nail questions (chipping? fall colors for brides?!) to Erica Marton, celebrity manicurist at Face Place New York. You may recognize Erica from the New York Times, or her top celebrity clients (Mary Lousie Parker, Rashida Jones, Jill Stuart and more), and now Erica is giving BRIDEfinds readers her top tricks:
The Best Chip Fix: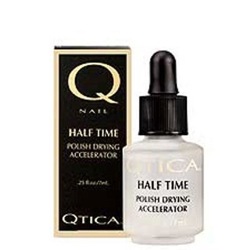 First, buy the polish you're wearing, even if you get the manicure in a salon (most drugstores and beauty suppliers carry Essie, OPI and other major brands). "If you do chip, apply matching polish, let it dry, and then apply a top coat," states Erica. "If the problem is a nick, have a bridesmaid remove the polish completely from that nail and reapply. Never try and fill in a nick – it will only look clumpy." Erica highly recommends Qtica 1/2 Time Polish Drying Accelerator ($8) for all brides-to-be, which hardens perfectly and even extends the wear of polish.
For Stronger Nails:
Erica strongly recommends making weekly appointments with your manicurist a month or so in advance to the wedding date, and to use Quimica Alemana ($8.47), which is a great nail hardener that works well for peeling, splitting, or cracking nails. "I have personally seen my clients' nails transform in weeks and it's just amazing," says Erica.
Best 'Something Blue' Hues:
"I love this idea and have seen a lot of my brides use polish as their 'something blue'," states Erica.  Her current favorites: The Les Jeans de Chanel limited edition collection offers three of the best blues out there for brides – Blue Rebel, Coco Blue, and Blue Boy ($29 each). They're getting scooped up fast so get 'em while you can.
Prep Your Hands & Feet At Home: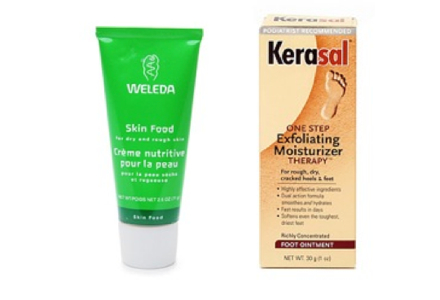 Along with seeing your manicurist on a regular basis, you should also keep up the maintenance at home. "Weleda Skin Food ($18) is one of my all time favorites and can be used on your hands and feet on a regular basis," says Erica. "Kerasal Exfoliating Moisturizing Foot Ointment ($9.99) is hands down the best foot treatment I have ever tried and I use this on my very own feet. It controls callus build-up, and repairs and softens even the toughest, driest cracked heels and calluses when used as directed."
Fall's Best Colors:
Erica is constantly trying out new shades and working with top nail polish companies, so she's always on key with the best seasonal polish trends. For fall, she can't get enough of Chanel Graphite ($33.99), Essie Very Structured ($8), and RGB Seal($16)  – her top favorites right now.
Shop our guides to inexpensive wedding dresses, fall wedding favors, and designer wedding shoes now.