Julia Roberts, Angelina Jolie and Jessica Alba all love Sir Alistair Rai, the fashion line created by Kiran Rai. Rai's Indian heritage and love for rock and roll have blended into a fashion line that promotes global awareness with messages of peace and passive resistance.
Up until now, Rai has been known for her scarves, but she has expanded into a complete line of dresses, t-shirts and other accessories, including shoes and hats, which will be added early next year.
This adorable clutch $88 is a favorite of Miley Cyrus. It's made from mantra scarves and has an embroidered peace sign.
And the Truth T $35 carries a message on the front and the back.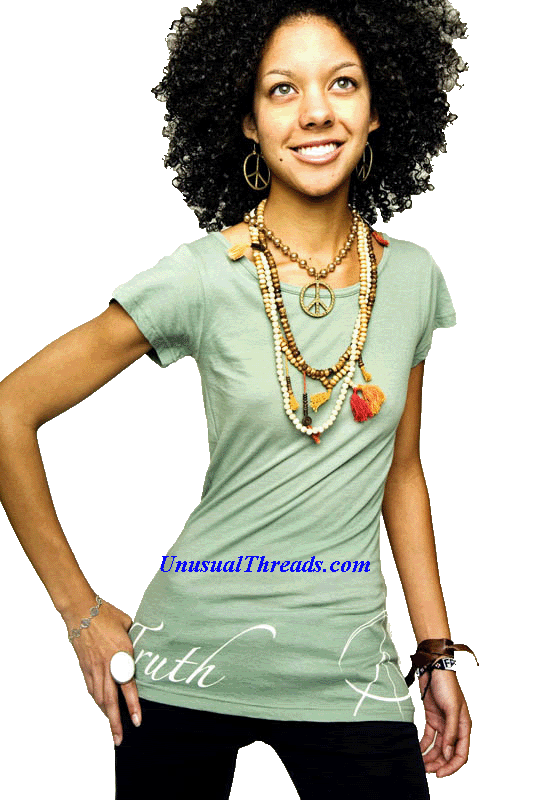 Ready to copy this star style? Find it at ShopIntuition.com, UnusualThreads.com and RevolveClothing.com.