Fashion Month is officially over. We learned a lot over the past 4 weeks, like Tom Ford is actually a pretty funny guy and Kendall Jenner isn't afraid of a sheer top. But the best news to come out of the Fall 2014 season is Chanel x Monster headphones. The French fashion house isn't the first to do designer headphones, but there's just something extra special about a pair with double C's. Krazy Karl sent a few models down the runway with the quilted (obvi) headphones around their necks, but it wasn't until DJ Swizz Beatz posted Instagram photos that we knew this collab was for real. He went on a little bit of an uploading spree with captions like, "HISTORY HAS JUST BEEN MADE!!!!!!!!!!!!!!!!!!!!!!!!!!!!!!!!!!!" and "Chanel X Monster #chanel #monster #paris #makinghistory#imjustgettingstarted." Soooo yeah, this is pretty much a done deal, although no official launch date has been set. Hopefully we'll see these babies in-stores by the time the Fall 2014 collection hits this September. For now, check out Swizz's pics below: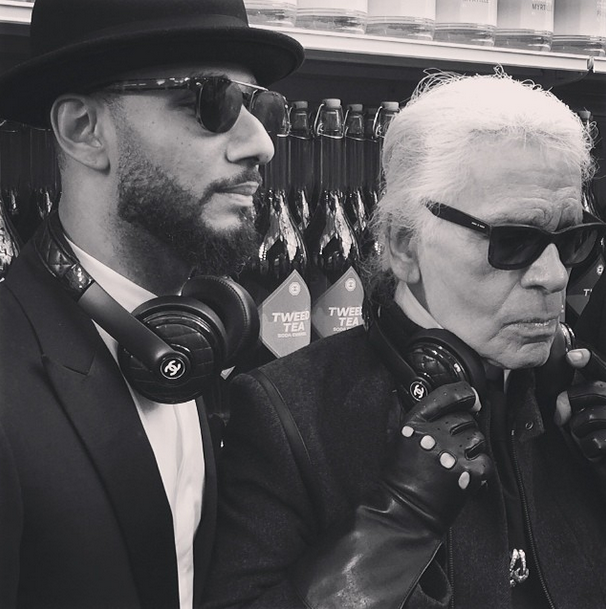 Swizz Beatz and Kaiser Karl with the Monster headphones.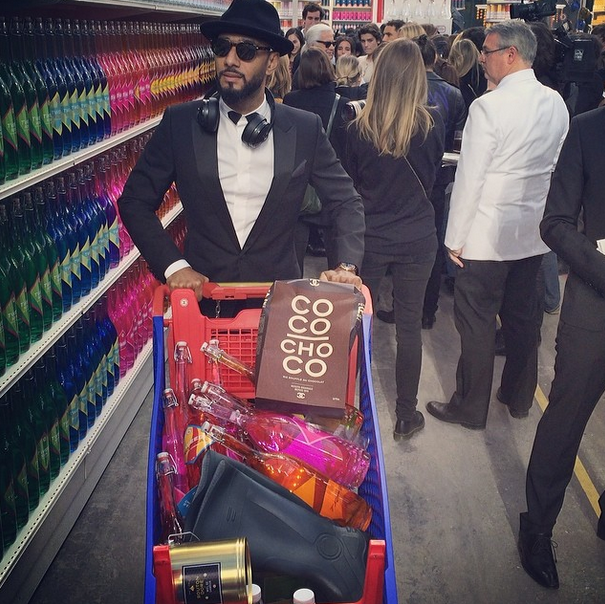 Swizz Beatz wearing the headphones at the Chanel Supermarché.
And don't forget to check out: see Jessica Simpson at her weight goal, how to kill it on St. Patrick's Day and H&M's first wedding dress is under $100
  [Photos: Chanel, Instagram]