Not everyone can afford to hit up pricey salons these days—and some people that certainly can shell out the big bucks prefer not to. Case in point: The Fantastic Sams Salon at North Doheny Drive in Beverly Hills finds its chairs being occupied by the likes of Mary-Kate and Ashley Olsen, Tori Spelling, and Mischa Barton to receive on-the-cheap, yet quality blow-outs.
This got me thinking. In this down market, we can't all pick pricey products either. So here are some of the best drugstore alternatives:
Shampoo: Pantene Pro-V Daily Moisture Renewal Shampoo, $5.80
Sometimes my hair looks like I've dragged it through the gutter and then backed a car over it—meaning its gross, flat, and damaged. Pantene's Pro-V Daily Moisture Renewal Shampoo not only disguises any nasty split-ends, but also conditions and strengthens weak hair.
Conditioner: Garnier Fructis Fortifying Deep Conditioner Sleek & Shine 3 Minute Masque , $7.80
Maybe you're not a deep conditioner junkie like I am, but I swear to you, this stuff is incredible. Slather on this puppy, and let it work its magic for three minutes or longer for hair that ultimately feels baby soft and not at all weighed down.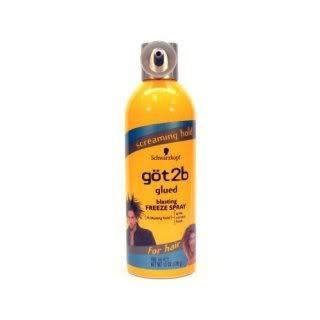 Styler/Finisher: got2b glued Blasting Freeze Spray, $12
It's hard to call out a styling or finishing product as being the "best". Everyone has personal preferences as to how they want their hair to feel and how much movement and hold their mane calls for. But if you just so happen to be looking for a product that freezes your hairstyle for that "my-hair-ain't-moving-all-night-long" hold, this is your right-hand can.
Browse our Hair at Home Guide for more ways to maintain your style without the help of a salon.