If you don't know what Lyst is, you simply can't consider yourself a shopping diehard. Google search any product name and more often than not Lyst will show up in the top results. But instead of just clicking through the next time, we highly suggest you spend a little time on Lyst because it's crazy addictive.
As the name suggests–yes, it's pronounced list–this site is the premiere destination to build your shopping wish lists. Not only do they partner with the best retail sites (everyone from Barneys New York to Otte) to power their massive shopping search engine, but you can also save items to Lysts that you can come back to when you're ready to buy.
But being one of the best shopping resources on the Web just wasn't enough, which is why Lyst recently debuted a brand-new streamlined site that features content from editors, retailers and brands alike. So when you want to know what jewelry is trending for fall, just head to the Lyst homepage and boom–you not only get gorgeous images illustrating the season's best trends and must-buys, but you can add actual product from the trend to your Lysts and purchase it immediately or at a later time.
As a shopping addict myself, I just had to find out more so I sat down with Chondita Chatterjee, the SVP and General Manager of Lyst's U.S. operations. Not only did she give me the scoop on what makes Lyst so cult, but I got her to dish on her favorite designers, shoes and more.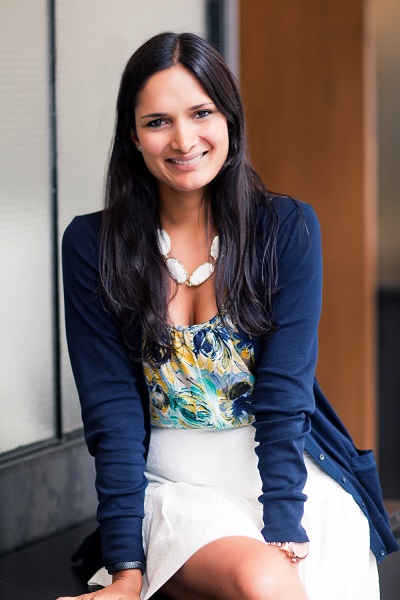 SHEfinds: Can you tell us a little about Lyst in your own words?

Chondita Chatterjee: Lyst is a digital destination for fashion lovers that is both incredibly expansive as well as personalized. We bring together a world of fashion products–over 1 million items from 9,000 different brands, boutiques and retailers. Based on the brands you follow, the products you "lyst" and your browsing habits, we customize a site experience that brings together fashion from across the web into a fashion experience that is made just for you.
SF: It seemed like Lyst already had a pretty good thing going–what was the goal of the redesign?

CC: We really started as a data company that was delivering an unparalleled product assortment and user experience. We were very focused on building out our universal check-out platform and perfecting the algorithm that helps bring products to fashion lovers in a really smart way. The re-brand really marks Lyst's transition to helping inspire shoppers with rich and buzzy fashion content–some of which we develop, some of which our brands create.
SF: Is there an ideal or quintessential Lyst user in your mind?

CC: She is a busy, fashion-lover on the go. She considers shopping entertainment, she is very mobile and spends a good deal of time on her phone. She doesn't have hours to spend trawling sites looking for what she'll love–she knows she can find it all and more on Lyst and to that end has much more time on her hands.
The beauty of Lyst is that everyone is our user. As long as they love and appreciate fashion, they can build a world that's tailored to their favorite brands whether that's Nasty Gal or Celine or both! Ditto for men. We have the classic Brooks Brothers guy using Lyst as well as an edgy Rick Owens man.
SF: How did you find your way to Lyst?

CC: Like most things worth knowing about, I heard about Lyst through a friend and was introduced to the CEO. As I began to understand the company's vision to create a very elegant and powerful solution to the pain points of online shopping (for both shoppers and brands) I became really excited about what Lyst was building.
SF: What do you love about your job?

CC: I love being able to work with the most amazing brands and retailers in the world. Each partner is unique and there is also a lot of shared challenges, so it feels very rewarding to be able to use our business intelligence to help them power decisions.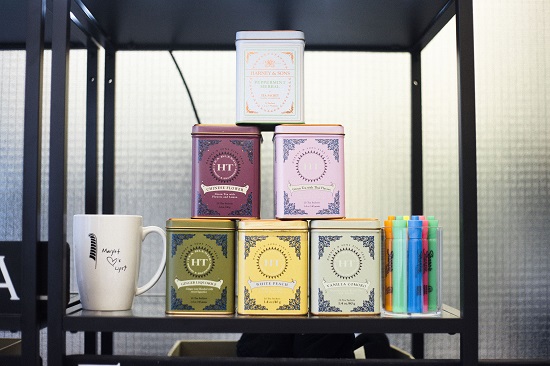 SF: Heels or flats?

CC: Flats, unless I am attending a wedding!

Editor's note: Chondita is tall–like supermodel tall (and pretty, too)!
SF: Favorite place(s) to shop online?

CC: For fashion, Lyst of course! I am able shop my favorite brands on there–Helmut Lang, Alexander Wang, Parker, Hudson Jeans, etc. For make-up, I love Prescriptives, which I grew up with and then was relaunched as an online brand. They pair you up with a make-up specialist who can customize foundation just for you based on a Skype call–it's amazing!!

Editor's note: Chondita was raving about her custom Prescriptive foundation that gave her her "J. Lo glow." I was there and can 100% attest to how amazing her skin looked.
SF: What's next for Lyst? What should shoppers be on the lookout for?

CC: We have several exciting announcements later this year. Updating our app with some of the great  iOS8 features will make our mobile offering even better as this is a very important platform for us. The work that we are doing offline as well as on will be another key focus. Lots to stay tuned for!
[Photo: Shelby Rodriguez]