Christian Louboutin is taking down the beauty world one step at a time. First, it was his collection of Rogue Louboutin nail polishes and now the designer is launching a lipstick collection. He has wanted to focus on the lips for a long time. "After the eyes, lips represent the most expressive element of the face. Sporting lipstick is therefore often a signature for an accomplished woman," Louboutin said in a statement.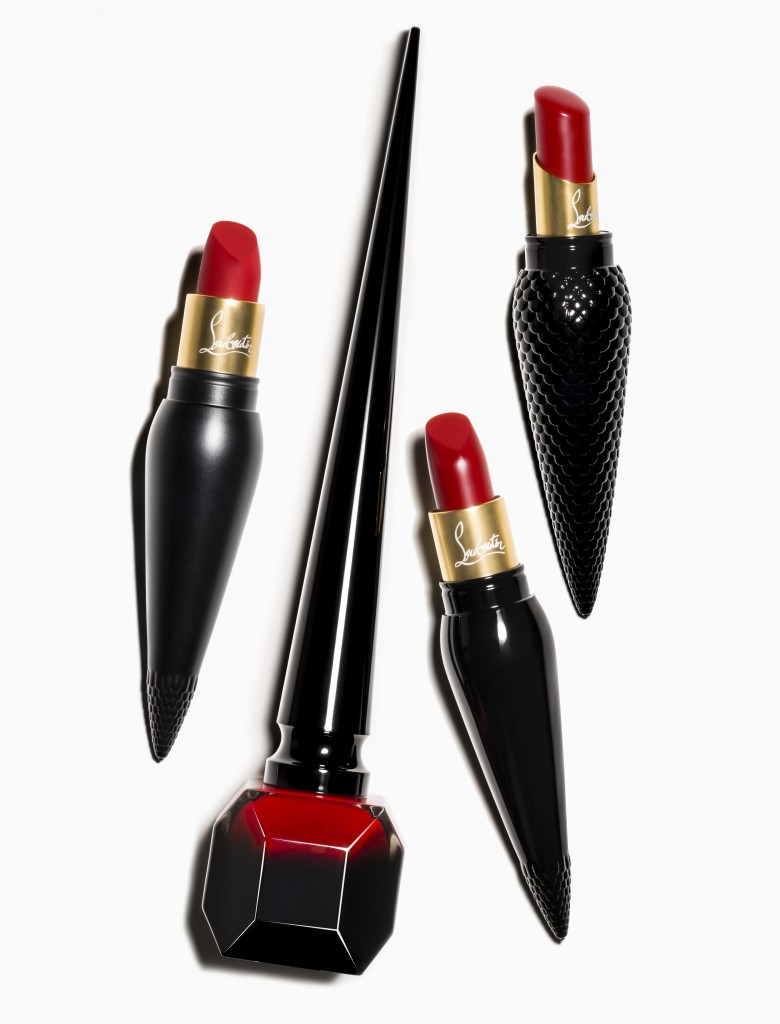 The collection will include 38 shades and three different textures: silky satin, sheer voile and velvet matte. Silky satin features 20 colors whereas sheer voile and velvet matte each feature nine. Each texture collections will feature the classic Rogue Louboutin shade. All of the colors were inspired by Louboutin shoes and handbags.
Unlike other lipsticks, Louboutin lipstick will not stand upright, instead it will lay horizontal so the owner has more to discover in its beauty. The black and gold packaging is inspired by the Art Deco movement, Babylonian architecture and Middle Eastern antiquities.
The lipsticks will retail for $90 each and be available come September.
UPDATE: Christian Louboutin lipsticks are now available to purchase!
You can buy your gorgeous new lip shade at these retailers:
What's your favorite shade?!
Don't miss what your go-to nail polish color says about you and 6 August collabs you need to know about!
[Photo: Christian Louboutin]