Christian Louboutin's New Nude Collection Features Shoes To Match Your Skin Tone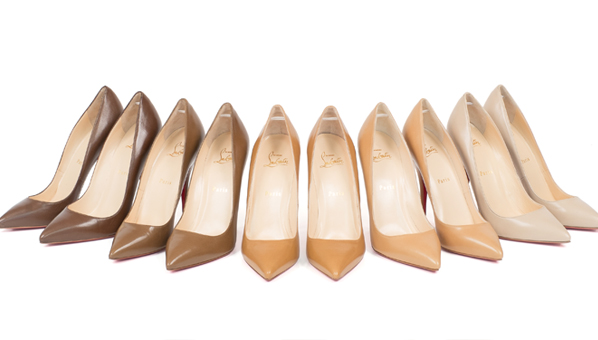 Christian Louboutin shoes are so beautiful, they're practically art. So we were kind of confused by his new collection since it's so basic. But then we found out why he did it, and it totally makes sense. The Nudes collection features 5 classic Loub shoes, like the Simple Pump and point toe Pigalle, in 5 different shades of nude. You're probably thinking boring, right? Well the point of these heels is to match your skin tone. Mr. Louboutin himself tells the Daily Mail that when a woman wears these heels, "They disappear like magic and become a fluid extension of her legs, as in a sketch, elongating the silhouette". So basically these color-match heels are meant to make our legs appear longer. He just gets us, doesn't he?
The shoes come in a range of colors, from fair blush to rich chestnut, and are available at Christian Louboutin boutiques as well as online. For those of us who can't splurge on a pair of these babies, you can get the Louboutin Shades App which lets users take photos of their feet and match a shade of nude to their skin tone. So we can just play around with that and keep dreamin' for a pair of Loubs. It'll happen one day.
For more news, check out: Michael Kors x Goop Holiday collab, Amazon launches luxury beauty site and you can now customize your UGGs