Christina Aguilera is barely recognizable in this awful, sloppy coffee-run outfit. We get that everyone deserves to be comfortable – especially before their first cup – but this takes "lazy" to a new level.
What she did wrong:
Sweatpants are great for lounging around the house – but Christina should have taken the 2 seconds to throw on some relaxed fit jeans or jeggings before going out into the world.
Oversize clothes are on-trend, but only when paired with otherwise fitted clothing. Christina wore baggy pants, an oversize t-shirt, and an extra large sweater all at once. Big no-no.
What she should have done:
The oversize trend is great when it comes to sexy off-the shoulder t-shirts like this pretty pink Rough Roses Lexington Cropped Oversize shirt ($58). Christina could have opted for this comfy top, then gone with fitted pieces for the rest.
Once a good pair of jeans is worn in, they can be (almost) as comfy as sweatpants. Start breaking in these flattering DKNY Jeans Skinny jeans ($54) – they may just become your new favorite pair.
Instead of wearing plastic shower shoes, Christina should have opted for an equally-comfortable, but infinitely better looking leather flat pair like these Steve Madden Rivierra  sandals ($69.95).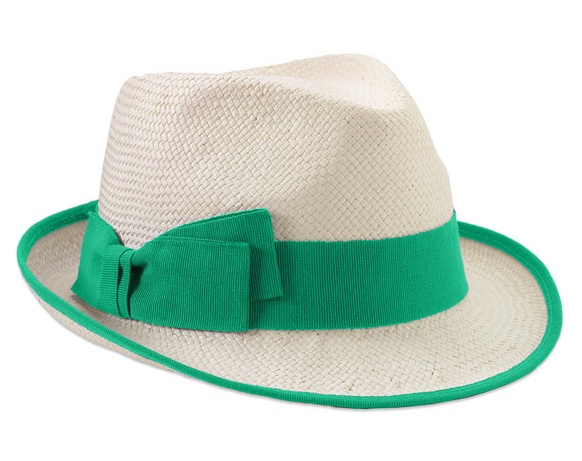 Instead of that fall number, Christina should have gone with a more summery hat style (it is July, not December, after all) like this cool Nordstrom Grosgrain Border Straw fedora ($28).
Don't be a fashion disaster yourself. Check out our sample sale calendar. Then shop our helpful guides – like the best discount jeans, the best celebrity sunglasses and celebrity jewelry.