You've probably heard of Ciaté London before. They're best known for their killer manicure sets, like the caviar manicure kit, chalkboard manicure, and the velvet manicure set that was wildly popular this past fall. You may also know them for their fantastic colored mascara, Lash Lights. Well, they're taking things a step further with the new Colour Cosmetics Collection, and I got to try out a couple of the products ahead of time! And my parents said life would be all work and no play…
First, some basic info on the new collection: it'll be available at Sephora in March with prices ranging from $10-$22. It includes eyeshadows, eyelines, mascara, cream blushes, all manners of lip color and more. Being a little bit lip product-obsessed myself, I chose to work with the lip collection, and I was not disappointed.
First, let's talk about the Lip Chalk Matte Lip Crayon ($19). Here's what the packaging looks like: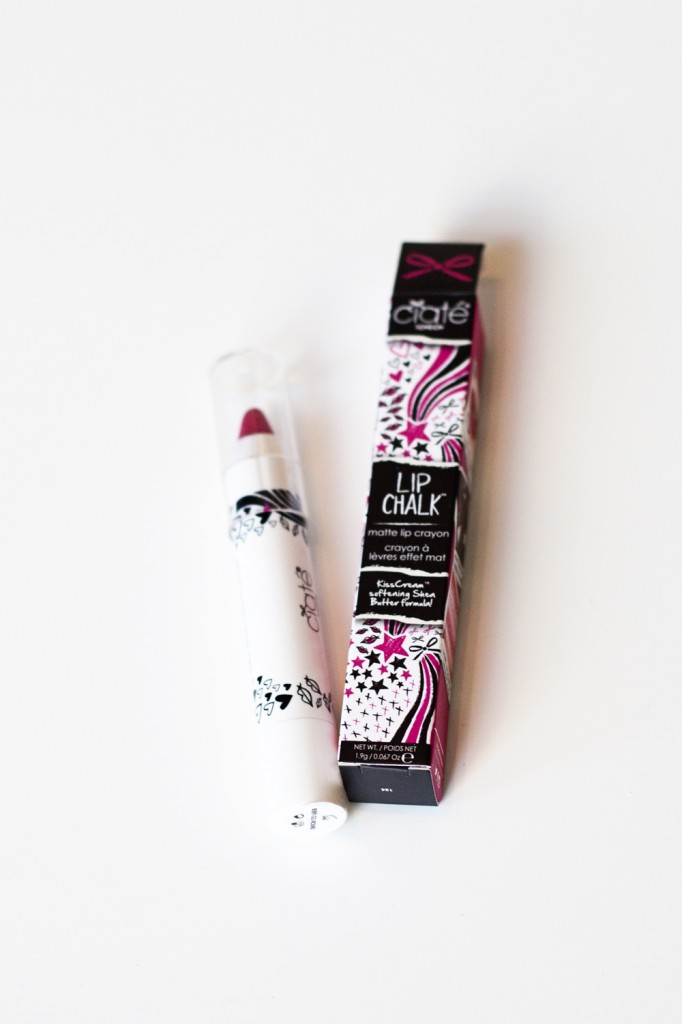 Nice, right? Clean, simple, definitely easy to use for people of all skill levels, and you can see what you're getting just by looking at the crayon, which is one of the reasons I tend to prefer these kinds of applicators over your basic lipstick tubes. This color is Berry-Go-Round, and the color comes out to be a really bright, bold fuschia. Take a look:
Isn't that color amazing?! It goes on like a lip balm and lasts like a stain, so it's perfect for everyday wear. For those of you not interested in such a vibrant color, don't worry–it comes in a few other shades too, so there's sure to be something for everyone.
Next, I tried out the Liquid Velvet Matte Lip Stick ($19). Here's what it looks like: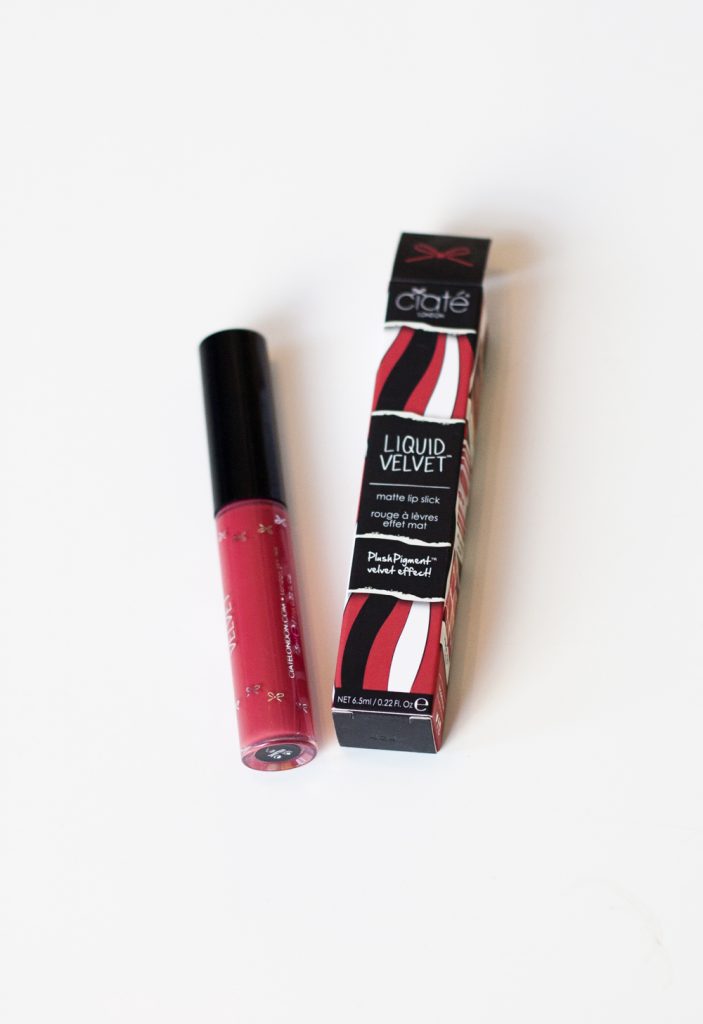 I'm super into Ciaté's packaging for some reason. Is it just me or is it the best kind of simple? Maybe it's just because I can see the color clearly before I apply it? I don't know, but I'm loving it. The shade we have here is called Smitten, and it's a more neutral coral-pink-red. Honestly, it's got a lot going on, but in a good way. Check it out: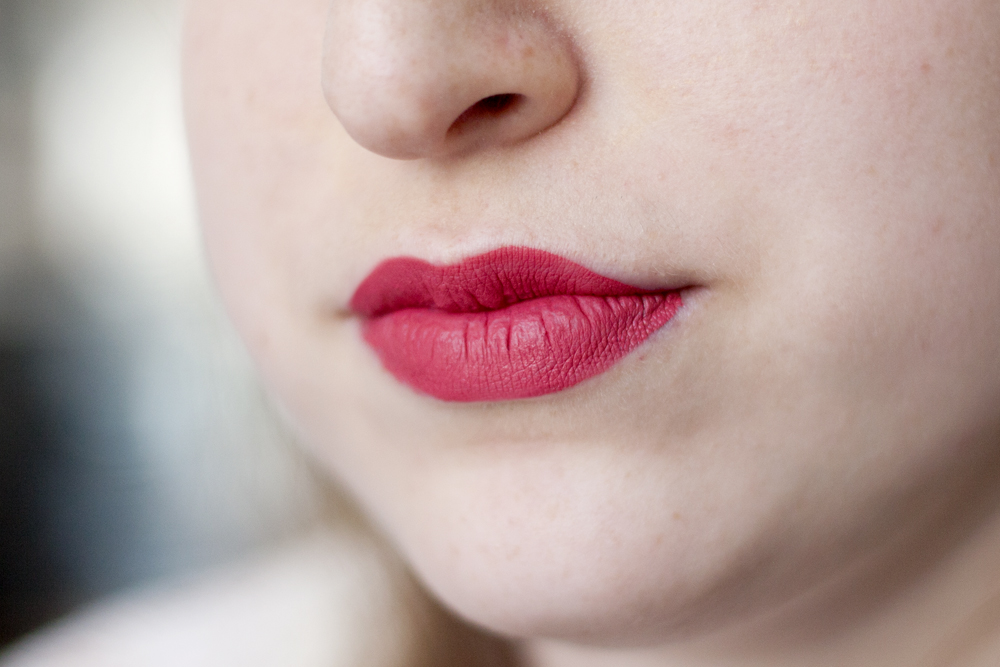 The picture makes it look a little bit brighter than it is in person, but this might just be my new go-to daytime lip color. I'm no stranger to lip creams (I've been using Nyx Cosmetics' Matte Lip Cremes for years now), but this one is really something special. It dried almost instantly and stayed on all day! Seriously, I put it on around 2pm, then proceeded to go about my day, which included drinking coffee, wine and eating a huge dinner, and it stayed on all night without needing any reapplication. Best of all, it didn't dry out my lips one bit, which is a common problem I have with this kind of product. Overall, this one is a total winner in my book.
Final verdict: Ciaté London has done it again. There's still some time before the products become available, so, in the meantime, you can check out the rest of the brand's products here! But mark your calendars, guys, because I can't imagine this collection will be on the shelves for too long.
For more beauty, check out: Charlotte Tilbury's Filmstars On The Go palettes, at-home remedies for clearing up zits and Smashbox Be Legendary Lip Lacquer
[Photos: Shelby Rodriguez]