Ciate's Corrupted Neons--Aka 'The Polish That Never Sleeps'--Is Here!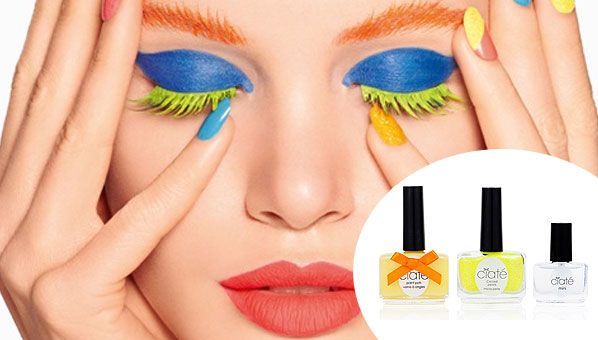 While neon polish was illegal stateside until only recently, British beauty brand Ciate is exporting the stuff for us Yankees: their glow in the dark Corrupted Neons Polish Set ($25) just hit Sephora! Which means that real neon polish is neither illegal nor hard to get anymore. The 4 bright color sets – Club Tropicana, Shout Out, Megaphone, Foam Party – act like any glow in the dark agent: they soak up the sun all day and then use it to "light up the night" later. #Science
The matte colors (there's a blue, yellow, pink and orange) come with Ciate's signature Caviar pearls – so they're not only glow in the dark, but 3D. Plus, the black-light top coat can transform any regular polish in to a glow-in-the-dark one. Okay, that's some serious Tales From The Crypt shit. Get your hands on these totally far out and awesome sets on Sephora now.