Ciate's Ethically-Sourced Feathered Manicure Kit Hit Stateside Early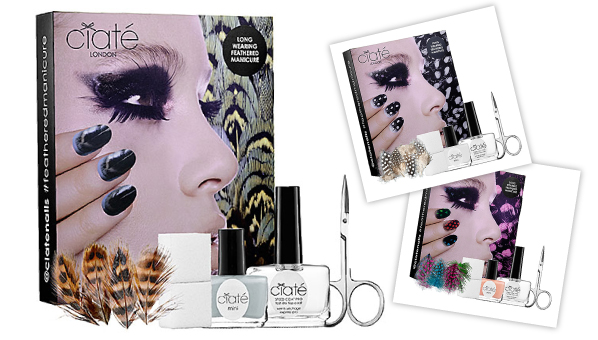 Props to British nail brand Ciate. They started the whole textured nail movement back in spring of 2012 with their caviar pearl manicure, and since then we've seen tons of crazy nail art grace the shelves of Sephora. The most exciting for fall is Ciate's feather manicure set, which you can actually purchase stateside before it even launches in the UK. Now that's a first. And it's nothing like the Nails Inc. Feathers Effect Polish, in case you were wondering. Ciate uses real (ethically sourced!) feathers in their kits, which are placed on the fingers and sealed with a top coat to ensure they don't come off. The Ciate Feathered Manicure Kit ($25) is offered in "Ruffle My Feathers" and "What A Hoot," which are both more neutral-colored feathers, and "All A Flutter," which are bright neon-colored feathers (our personal favorite!). And just like all Ciate launches, you should probably grab yourself a kit before they completely sell out.
For more beauty news, check out: MAKE Cosmetics' do-good beauty line, Zoya x Timo Weiland and Stila x Dancing With The Stars makeup sets.