CK One Launches Nail Wraps; Your Inner Middle Schooler Orders 10 Sets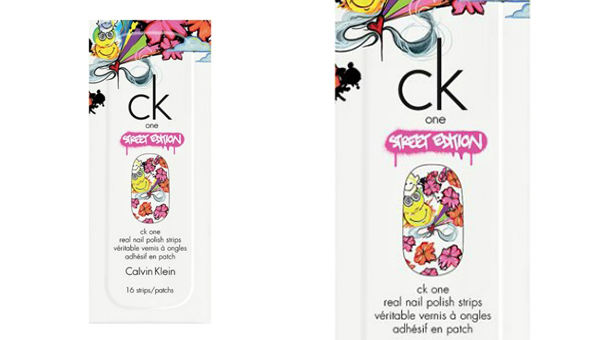 When I hear the words 'CK One' I'm instantly transported back to the 90s: it's middle school, Nirvana's 'Smells Like Teen Spirit' is blasting over my boom box, the latest Delia's catalogue is open, and I'm spritzing CK One eau de toilette on my brand-new babydoll dress. (I probably went through a bottle of the stuff every month–no joke.) And after hearing that our favorite nostalgic beauty brand was making a comeback, comes even better news: they've launched nail wraps! Following in the footsteps of alice + olivia, essie and others, CK One has just released limited edition graffiti-inspired nail wraps. The CK One Limited Edition Real Nail Polish Strips in Graffiti ($12) includes 16 nail polish strips, a cuticle stick and a nail file and buffer. Perhaps the modern day CK One teenage staple?!
For more awesome beauty finds, check out Estee Lauder x Mad Men, the brow powder trend, and the craziest nail art from NYFW.