BREAKING! Coach Will Only Make 175 Of These James Nares Limited-Edition Totes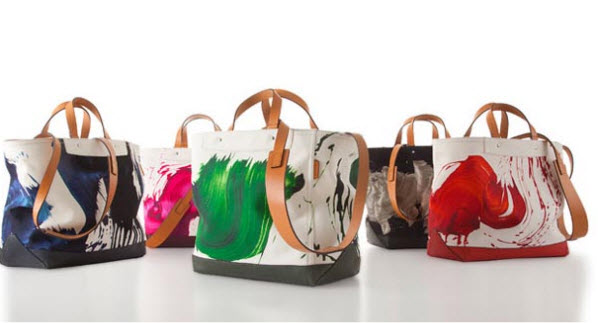 Lately, the art world and the fashion world are mixing – and we're loving the results. 
If you don't have a clue about contemporary art, fashion designers are taking it upon themselves to shine a bright spotlight on their favorites. Think of it as the lazy girl's crash course in contemporary art 101. Coach's upcoming collaboration – a set of six limited-edition Coach x James Nares totes – are no exception. Using Nares's signature "wave" design (which he paints on huge canvases while he hangs from the ceiling), these hefty leather-trimmed hand-[ainted canvas bags are perfect for lugging your iPad, beach towel, umbrella and maybe even a six pack of Corona, with limes.  Coach is only making 175 of them, so you'd better sign up for notifications so you can get yours first.