Unless your last name is "Kardashian," reality TV fame tends to be on the short-lived side. When it comes to fickle producers or cast mates that just won't get along, yes, it somehow is possible to get yourself fired from a reality show.
While she may have been a longtime fixture on
American Idol
,
Paula Abdul
was reportedly fired from the show's U.K. counterpart,
The X Factor
, for being "too soft."
[Photo: Axelle Woussen/Bauergriffin.com]
Danielle Staub
It's likely that Danielle Staub was given the boot from Real Housewives of New Jersey after two seasons for being too much of a villan and too difficult to work with. While there were rumors of Staub getting her own spin-off, the show never materialized.
[Photo: Leveckis/London Entertainment/Splash News]
Brandi Glanville
The former Real Housewives of Beverly Hills star was reportedly fired for having too much beef with her co-stars. (Although, honestly, we weren't really sure this was possible when it came to the 'Real Housewives' shows.)
[Photo: Xavier Collin/Image Press/Splash]
Nicole Scherzinger
The former Pussycat Dolls member was fired after being a judge on season 1 of The X Factor. Apparently, producer Simon Cowell wasn't too happy about Nicole's busy tour schedule at the time and gave her the boot after just one season on the show. Nicole's side of the story, however, was a little different. "Well, all I know is that I gave 110% to that show," Nicole told Access Hollywood after the news broke.
[Photo: Ana M Wiggins/Splash News]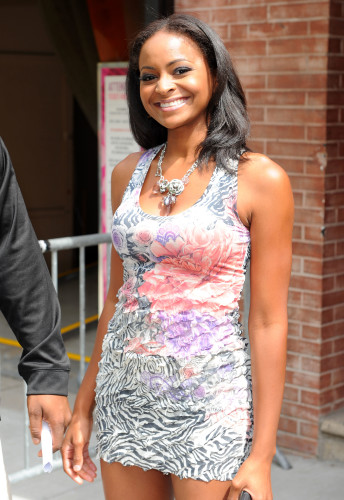 Royce Reed
Yikes: Apparently Royce Reed was dropped from Basketball Wives because the other cast members refused to work with her.
[Photo: Ron Asadorian/Splash News]
Paula Deen
Paula Deen's firing just might be the most notorious of the bunch. The Food Network dropped the butter-loving cooking star's show after she was overheard making racist jokes at her restaurant in Savannah, Georgia.
[Photo: Paula Deen]
Nigel Barker
Nigel Barker was fired as a judge on America's Next Top Model after 17 seasons - but according to him, there were no hard feelings with Tyra. "We had an incredible run and there aren't any hard feelings," he told E!
[Photo: Splash News]
Sheree Whitfield
After four seasons on Real Housewives of Atlanta, Sheree Whitfield reportedly was let go over her diva attitude and for demanding more money, even though Sheree denies she was fired and says she made the decision to leave after growing, "tired of the fighting and cattiness."
[Photo: Splash News]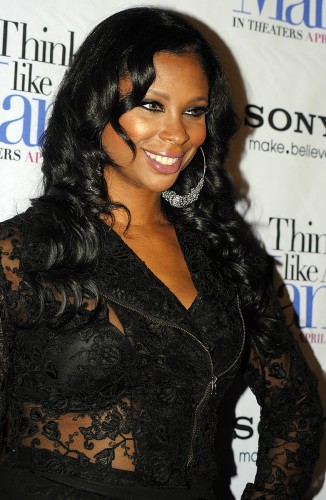 Jennifer Williams
Jennifer Williams was not asked back for a fifth season of Basketball Wives after reportedly butting heads with the show's executive producer Shaunie O'Neal.
[Photo: B. Giacomazzo/Splash News]
Alexis Bellino
Alexis Bellino was fired after the eighth season of Real Housewives of Orange County. Sources told E! that she was let go simply because producers felt her appearance on the show had run its course. "Bravo is constantly looking at the casting and dynamics and it felt like time for a change."
[Photo: All Access Photo/Splash News]