What do we know about heartthrob
Leonardo DiCaprio
? Well... he dates
LOTS of models
, he had a
hilarious reaction
to bumping into
Lady Gaga
, he's never won an Oscar...? From the looks of it, we have DiCaprio down to a T — but then we think about all his charity work, environmental preservation efforts, and friendship with David Blaine (?!?) and we're like who IS Leonardo DiCaprio? We may never truly know, but here are ten facts that will get us that much closer...
[Photo: Splash News]
Do you ever have the urge to call Leonardo DiCaprio Leonardo da Vinci, or vice-versa? #ModernArtHistoryProbs Well, that's no coincidence! Our Leo was in fact named after the great Renaissance painter. His mother was standing in front of a da Vinci when she first felt lil' Leo kick! Clearly, he was destined for greatness. I think my first kick took place outside a drive-through window...
[Photo: Shutterstock]
Leo's role in the Howard Hughes biopic The Aviator forced the actor to confront his childhood Obsessive Compulsive Disorder. Hughes suffered from OCD too, so Leo allowed himself to give in to past compulsions in order to better portray the character. It paid off, Leo was nominated for an Academy Award! But, as I'm sure you know, he didn't win...
For the past 20 years, Leo has been starring in critically-acclaimed movies and giving killer performances. Despite crazy buzz and a slew of awards and nominations, there's one honor Leo hasn't been able to lock-down: The Academy Award for Best Actor. Could it be karma? Back when Titanic racked up 14 Oscar noms, Leo refused to attend the ceremony, telling the press, "I didn't really understand the reason to go up the red carpet and to the Academy Awards if you weren't personally nominated." Hmm... Well, could this be karmic payback for his arrogant no-show?
[Photo: Splash News]
Leo and Nicolas Cage have at least one thing in common — and Nic Cage DOES have an Oscar, so it's not that! The actors' shared interest actually has nothing to do with their profession. Bizarrely, they're both super into paying gross amounts of money for rare dinosaur fossils. At an auction in 2013, Cage outbid DiCaprio for a 67-million-year-old dinosaur skull. The magic number? $270,000. So, you know, a little insight into Cage's bankruptcy...
[Photo: Splash News]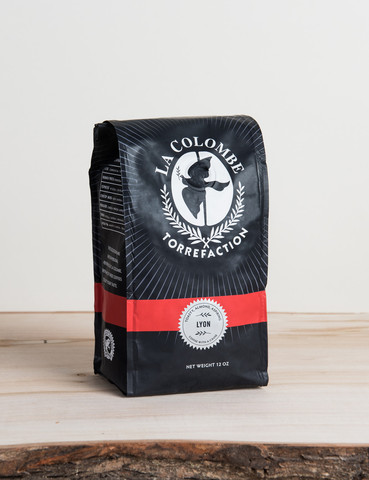 Back in 2012, Leo teamed up with La Colombe Coffee Roasters to create the "Lyon" blend, the proceeds of which benefit environmental charities. What better way to start your day than with a cup o' Leo?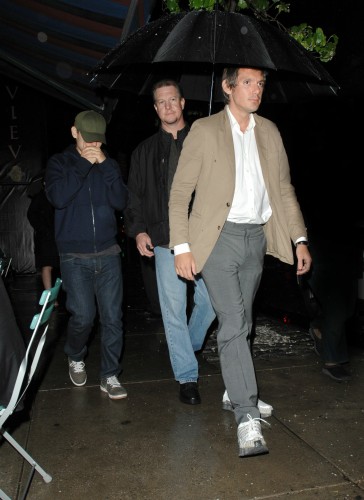 Leo has a close crew of guy friends that includes Tobey Maguire, Lucas Haas, David Blaine, and Harmony Korine. At the height of Leo's youthful indiscretion, his group went by the title of "The Pussy Posse" (LOL). They were also notoriously cheap and known to skip the tip on their bar tabs…
[Photo: Splash News]
Leo and Posse member Tobey Maguire made a movie together called Don's Plum. Never heard of it? That's because it was SO obscenely bad that Leo and Toby took legal measures to make sure it was never released to the public. How bad could it really be?? Worse than Gigli...?
[Photo: Shutterstock]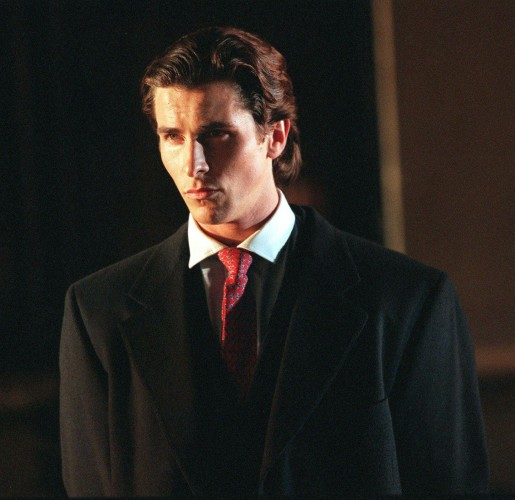 Leo was the first pick for the role of Patrick Bateman in American Psycho. Due to Leo's hectic schedule, the role ended up going to Christian Bale. Sounds reasonable, right? Well, others aren't quite convinced. Some say Leo skipped over the role in deference to his huge fan base of young women — spoiler alert: the character of Patrick Bateman kills a LOT of young women.
[Photo: Splash News]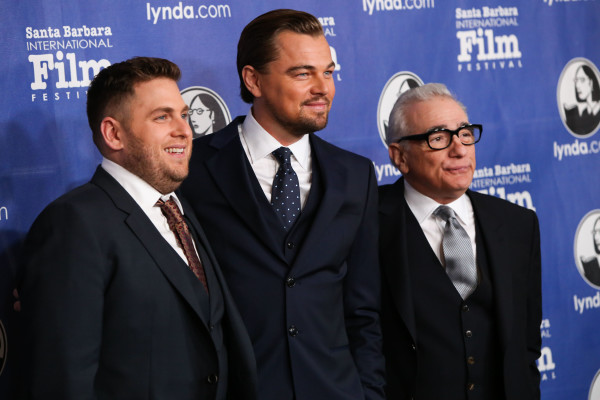 Despite Leo's party-boy past (and present...?), he and co-star Jonah Hill needed some inspiration for Wolf of Wall Street's wild party scenes. They found their model and muse in THE DRUNKEST GUY IN THE WORLD.
[Photo: Splash News]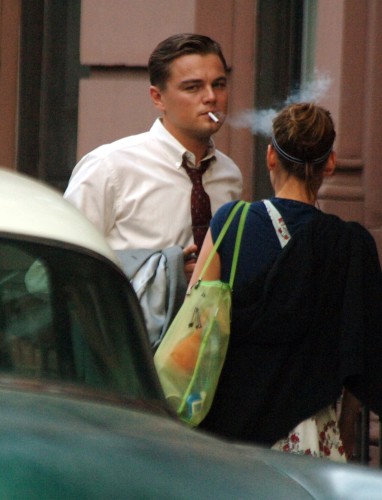 Ultra-cool Leo is too concerned about the environment to smoke actual cigarettes, but he's a big fan of the E-cig.
[Photo: Splash News]