The bigger the wedding, the more there is to worry about. So if you're having a wedding with 200 or more guests, take a look at these 10 mistakes to make sure you don't make them!
Thinking that you have to have an enormous budget.
While you will likely be spending quite a bit more than couples who choose to have a wedding with fewer guests, you don't necessarily have to break the bank just because you're having a big wedding, says Aviva Samuels of Kiss the Planner. "Speak to your wedding planner about the number of guests you're expecting and discuss a budget plan to stay on track. He or she can assist you in coming up with realistic figures and provide vendor suggestions that give you a lot of bang for your buck for your big wedding. And fortunately, some of your expenses are fixed expenses whether the wedding is large or small, such as DJ or band, photographer and videographer."
Trying to do it alone.
A large wedding requires extra planning, extra scrutiny of details such as contracts and timelines and extra thought to how you'll move people between the ceremony, cocktail hour, dinner, and even an after-party. "A reputable party planner will save you time, trouble, and even money, because he or she knows the questions to ask and the details to negotiate," says Karen Bussen, author of The Simple Stunning Wedding Series and exclusive designer for Palladium Hotels and Resorts. "Remember also that the larger your guest list, the more time you'll spend dealing with personal issues related to family, friends, and likely your bridal party. A planner's help will free up your time so you can be a gracious bride and a sane human being!"
Assuming you need a big wedding party.
"Large weddings don't necessarily mean big wedding parties," says Pam Anderson of Azazie. "Stick to selecting those nearest and dearest to you, instead of asking every close friend, relative and/or college roommate to stand by your side on your wedding day. Larger parties will cost you more money and frustration, as you try to coordinate logistics. Keep it small, and keep it simple."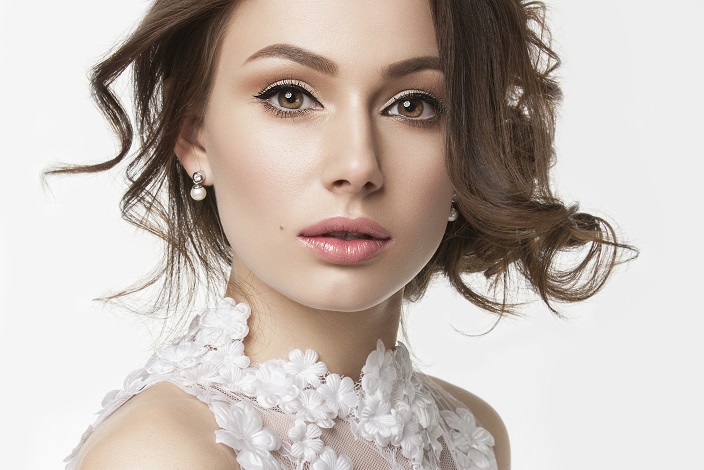 Forcing yourself to go glam.
A bride might feel that if she's having a big wedding, her bridal look needs to be as extravagant as the wedding, says Keka Heron, founder of A Bridal Piece. "There is no need to go bigger or over-the-top in glam because it's a big wedding. You can absolutely have a simple and chic look and still stand out."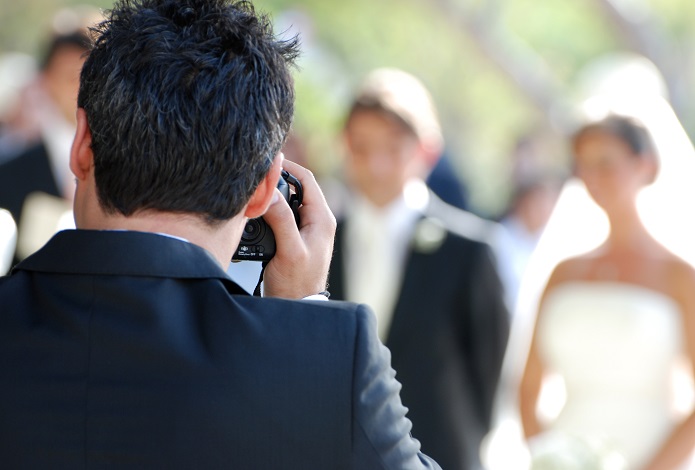 Failing to hire extra help.
Large weddings can also require more vendors to participate in order to make events run smoothly, says Kristin Griffin of Kristin Griffin Photography. "Consider hiring an extra photographer (called a second photographer) to cover the cocktail hour while you are shooting family photos with your primary photographer. Speak with your caterer or venue manager about hiring extra servers and bartenders as well. Dinner service can take really long if you don't have enough servers (and food gets cold), and your guests don't enjoy waiting in long lines at the bar."
Lack of space.
It is common to underestimate how many guests can fit comfortably at the ceremony and reception spaces, says Samuels. "For the dinner/dance reception, see to it that there is plenty of room for guests to be able to sit comfortably when eating, that there is enough space for a substantial dance floor and enough room to move freely between the dinner tables and the dance floor."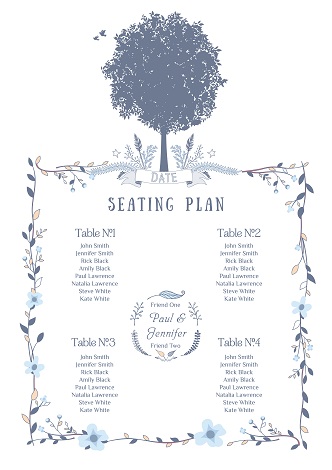 Skipping the seating chart.
With a guest list this size, you cannot leave seating to chance, says Renae Strozier of Beauty and the Details. "At least have a seating chart to add some level of organization. This is not only helpful for your guests, but also for your waiters and servers who have to find the guests with particular dietary limitations."
Not booking enough hotel rooms.
"Typically, hotels will allow blocks to be set up by the 10s, and usually the first 20 rooms need to be booked before they can add to the block. Because guests wait until the last minute, the extra rooms that they will need most likely will not be available when they need them. Couples need to consider multiple hotels that are near each other and set up various blocks," says Danielle Rothweiler of Rothweiler Event Design.
Skimping on food and beverage.
If you are planning a wedding without the assistance of a caterer, it is extremely important that you accurately calculate how much is needed to ensure that there is plenty of food and beverages on hand for the reception, says Samuels. It's always best to get more than necessary, just in case you miscalculated just how much your guests will consume or have some unexpected guests.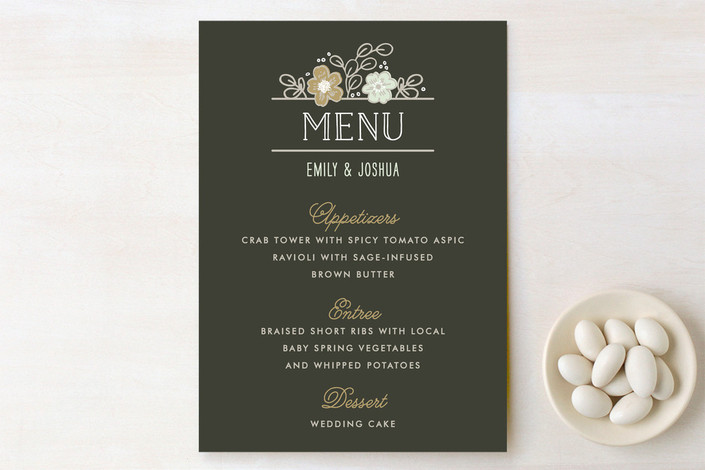 Offering too many dinner options.
On the other side, if you're hosting a seated dinner for a large wedding, it's best to keep the meal options limited, says Megan Velez of Destination Weddings Travel Group. "Staying on top of your RSVP's can be overwhelming enough--imagine having to also keep track of who is having the beef, chicken of fish. It's too much. Instead, consider family style service, which allows guests options. With a large crowd, you'll also want to be prepared to accommodate dietary restrictions so be sure to ask for that information from guests in advance."

[Photo: Minted]