Amy Schumer
is the woman. Yes, she is insanely hilarious, but she's also a great role model. Her jokes and speeches are funny and relatable at the same time--the makings of a truly great comic. Here are 10 Amy quotes that will not only make you laugh, but make you feel like she's been your best friend for years (we wish!). [Photos: Splash News]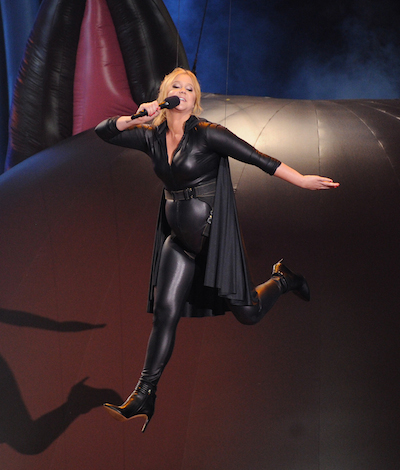 "Some guys, they want to sleep with a girl that's, like, a skeleton wrapped in plastic. That's fine, if that's what you want. But I'm going to keep eating and showering infrequently."
"I went home with this French guy because he said something adorable like, 'I have an apartment.'"
"I am a woman with thoughts and questions and shit to say."
"Nothing good ever happens in a blackout. I've never woken up and been like, 'what is this Pilates mat doing out?'"
"I usually feel pretty good about myself. I know what I look like. You'd bang me, but you wouldn't blog about it. You won't be Twittering "You won't believe who I'm inside." It's fine."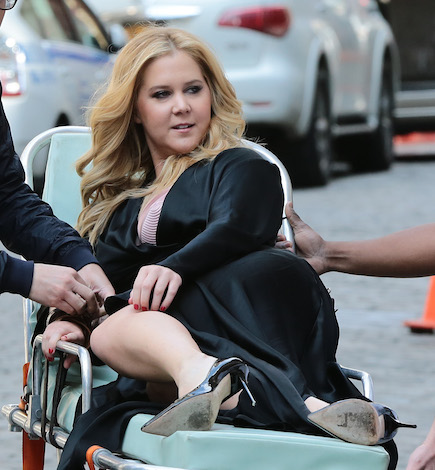 "This is not an exercise class. This is a funeral for the fat you"
spl1005258_033
"It's work having a vagina. Guys don't think that it's work but it is. You think it shows up like that to the event? It doesn't. Every night it's like getting it ready for its first Quinceanera, believe me."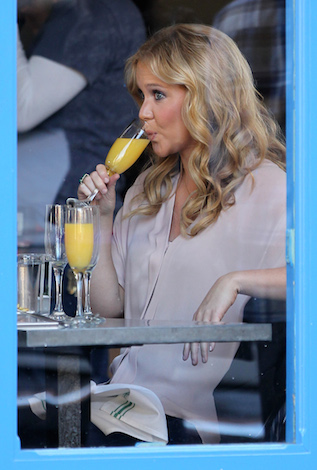 "People are f***ing filthy and dirty, and women don't need to pretend they're not anymore."
"I made out with a homeless man by accident. I had no idea -- he was really tan, he had no shoes on. I thought it was just like, his thang, you know? I was like, hes probably in a band."
"I finally just slept with my high school crush. But now he wants me to go to his graduation. Like I know where I'm gonna be in 3 years!"