Setting up your first home together as husband and wife is an exciting time. Whether you're still putting together your registry or need to supplement what you already have, here are 11 items you want to make sure you have in your apartment.
[Photo:
Home Polish
]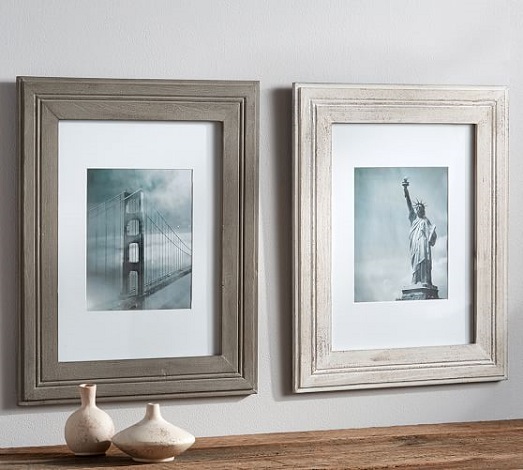 Picture Frames.
You will no doubt want to frame many of your beautiful wedding photos, so be sure to register for different sized frames so that you can show off your pictures throughout your new home.

[Photo: Pottery Barn]
Artwork.
Keep in mind you'll want to hang more than just wedding photos. Stay away from movie or concert posters that will make your place look like a dorm room. Instead, opt for beautiful paintings, landscape photos and the like that can add pops of color to neutral walls and complete your home's overall décor. And you don't need to spend a fortune--flea markets, garage sales and even stores like IKEA and Home Goods can have some interesting pieces.

[Photo: Pottery Barn]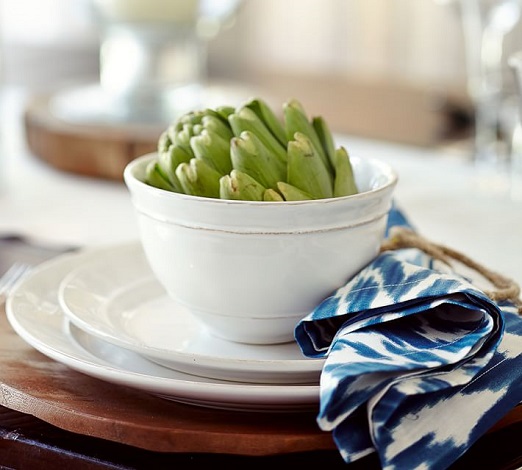 Place Settings.
You don't need to register for super pricey china, but you will want a full set of beautiful place settings that you can put out when you entertain friends and family. Or just to put out for a romantic dinner for two.

[Photo: Pottery Barn]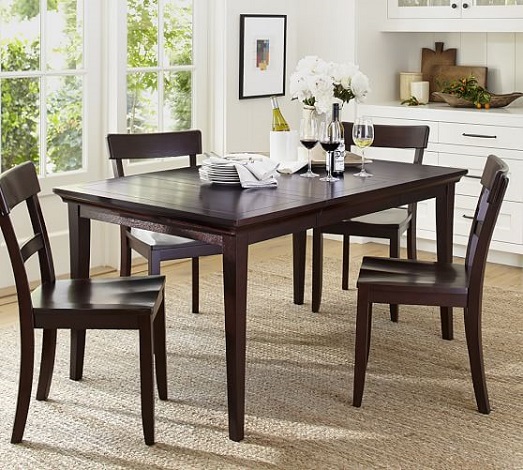 Dining Table.
If you're going to invite people over, you need a table and some chairs where your guests can sit. If you can't afford or don't have room for a formal dining set, invest in a solid, well-crafted table, then surround it with mismatched chairs that you find at flea markets or garage sales to give it an eclectic look.

[Photo: Pottery Barn]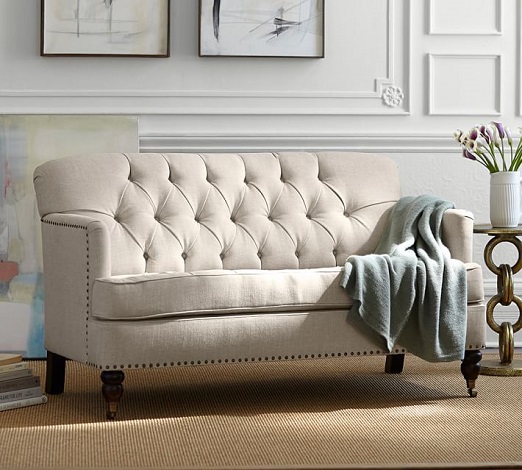 A Neutral Couch.
It's time to ditch the futon or love seat and make room for a quality sofa. This is one piece you should try to spend a bit of money on since a quality sofa can last years. Choose a neutral color so it will match your wall colors, which you'll likely repaint well before you need a new couch. You can always add color with throw pillows.

[Photo: Pottery Barn]
Linens.
From towels and bedding to place mats and tablecloths, you need an array of beautiful linens. It doesn't all have to match perfectly, but sticking with colors and designs that complement one another works best. When it comes to sheets, the higher the thread count, the better. You want to feel comfy in your bed.

[Photo: Pottery Barn]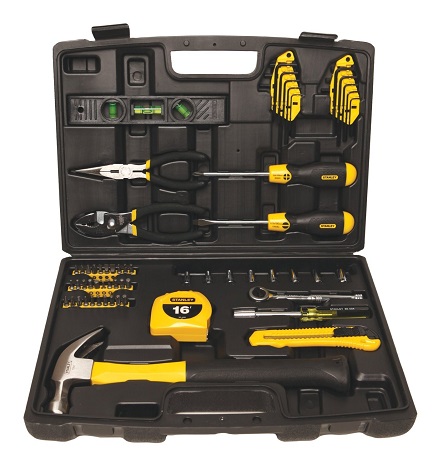 Toolbox.
Whether it's fixing a leaky faucet or hanging up some photos around your place, you need at least a starter tool box on hand for anything that needs attention.

[Photo: Amazon]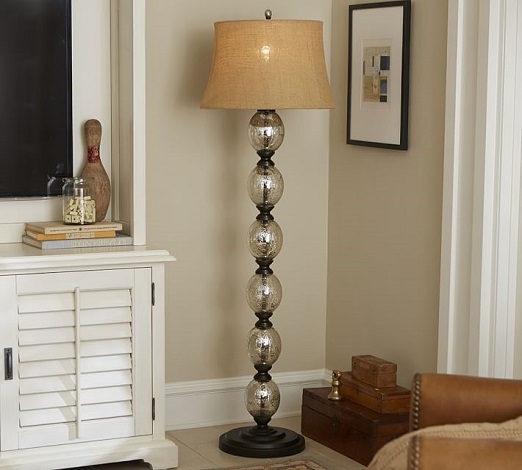 Lighting.
Utilizing different forms of lighting—floor lamps, chandeliers, etc.--can add ambience (and of course, much needed light) to your place. And don't forget to add some candles for a romantic glow.

[Photo: Pottery Barn]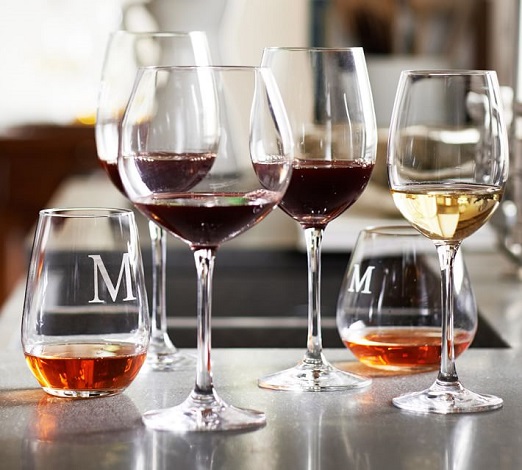 Glasses.
Wine glasses, champagne flutes, water glasses, coffee mugs--you should have a variety of glassware on hand for entertaining or even just a romantic night for two.

[Photo: Pottery Barn]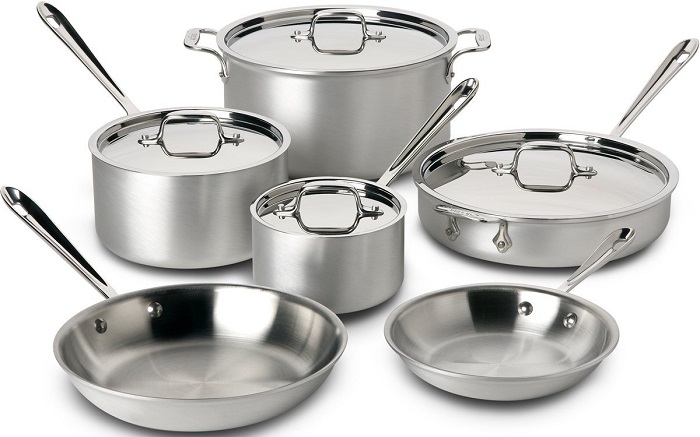 Cookware.
Cooking together can be a great couple's activity--not to mention dining out can put a real strain on your budget. Register or buy a quality set of pots and pans. Even if you don't love to cook, doing it with the right tools can make it less of a chore and more fun for the both of you.

[Photo: Amazon]
Barware.
If you want to host holidays and entertain, don't overlook having pitchers, cocktail shakers and decanters on hand.

[Photo: Pottery Barn]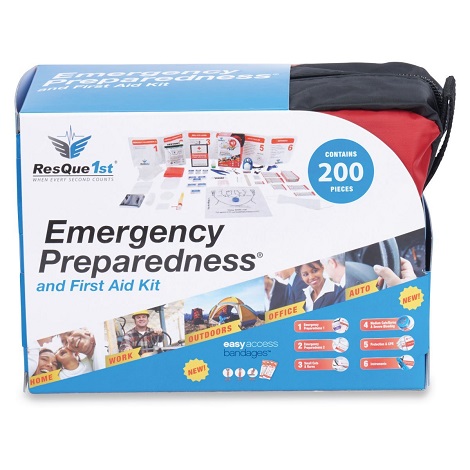 Emergency Kit.
Every household should have an emergency stash that includes batteries, a flashlight, first aid kit, etc. Hopefully, you don't have to use it, but better safe than sorry. Also, be sure your apartment has a working carbon monoxide and smoke detector. [Photo: Amazon]