You don't need a megastar budget to a celeb-style wedding. Just incorporate a few of these tips into your big day and watch as your guests are wowed.
[Photo:
ktmerry.com
]
Dazzling Ice.
No, we're not talking about jewels. Ice amplifies the aura of luxury and celebration like no other material and is sure to create an emotional first impression that captivates the crowd, says Andrea Freeman of Andrea Freeman Events. "If you're offering a raw bar during cocktail hour, sculpting individual serving dishes out of blocks of ice will not only keep the seafood chilled, but will also provide visual appeal.  For a more modest, but equally luxurious touch, carving drink trays out of ice and passing signature shots around the dance floor keeps the party going nicely!"
Unique Wedding Cakes.
Kaley Cuoco had a six-tier "chandelier" cake dangling from the ceiling at her 2013 wedding. "These cakes are suspended from the ceiling and then lowered when it's time to cut the cake," says Michael Cerbelli, CEO & president of Cerbelli Creative.
Unexpected Entertainment.
Guests always like an element of surprise, and you can easily do that with entertainment that goes beyond music, says Andrea Correale, founder & president of Elegant Affairs. "For example, if it's an outdoor poolside cocktail hour, hire a professional old school synchronized swimming team to be the focal point of the hour."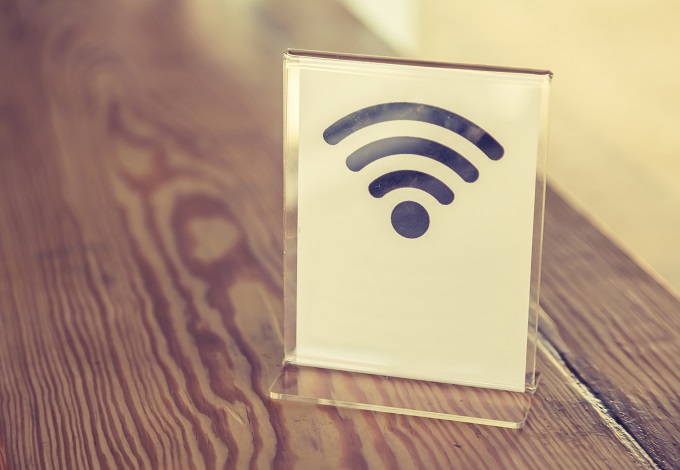 Restricted WiFi.
Celebs are notoriously private about photos being leaked from their special day--and you should be, too. "I have actually asked venues to restrict/password protect their WiFi so that it couldn't be used by any of the guests," says Danielle Rothweiler of Rothweiler Event Design. "We also made sure to put signage everywhere during the ceremony about posting and taking photos and that the couple asked for that to not happen. My staff would remind guests as they walked in, and there was a note in the program. And the ceremony chairs were roped off on the sides so that people couldn't jump in the aisle to take photos as well."
Wall Of Flowers
Kim Kardashian and Kanye West, as well as Tracy Morgan and his bride, had a wall of lush blooms as the backdrop of the altar. Even if it's just a few extra arrangements at the altar, gorgeous flowers always impress and have a dramatic effect on the area.
Memorable Entrance
When you get to the reception, you want all eyes on you, so come up with a unique way to make your grand entrance, says Correale. This can include anything from driving up in a vintage car (think William and Kate), riding in on a tandem bike (for the truly adventurous) or even arriving in a hot air balloon (if you have the room to land!)
Dessert Extravaganza
Correale suggests creating a maze out of hedges with one way in and one way out. As the guests enter the maze they can graze and fill their plate with a bountiful display of interesting, unique dessert items such as French macaron trays, white and pink chocolate fondue bars, assorted crème brulees, chocolate soufflé to go, ice cream sandwiches, handmade Greek yogurt popsicles and more.