It's holiday party season, and if you're planning a big fete with friends you're likely racking your brain trying to think of festive food and drinks you can serve. Wowing guests is especially easy when they walk in the door and are immediately served a signature cocktail. It just feels special.
READ MORE: 24 Pinterest-Approved Holiday Cocktails To Try At Your Next Party
We've rounded up the best holiday party cocktail recipes that will make you look like you hired a mixologist–when you totally didn't: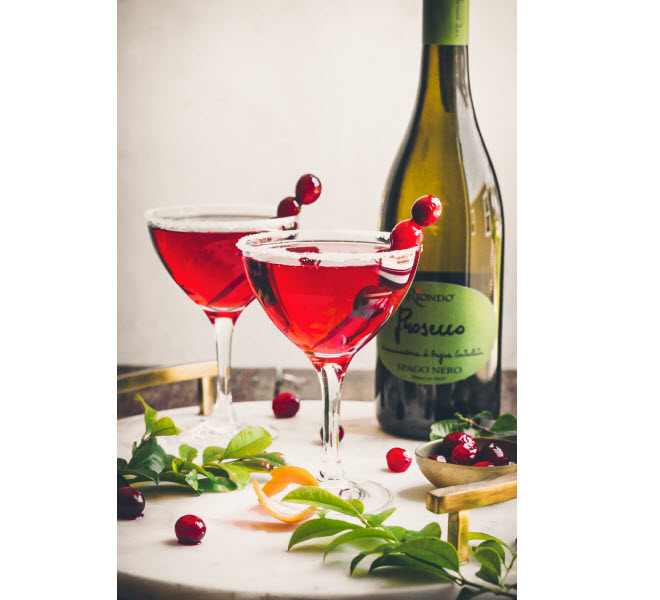 A Festive Fizz
3 ounces Riondo Prosecco
1.5 ounces Cranberry Juice
1 ounce Orange Liqueur
2 tsp Simple Syrup
Cranberries for Garnish
Add cranberry juice, orange liqueur, and simple syrup to cocktail shaker. Fill the cocktail shaker with ice and shake vigorously until chilled, about 20 seconds. Strain the liquid into a chilled 8 oz glass. Top off with Prosecco. Garnish with a cocktail skewer of fresh cranberries.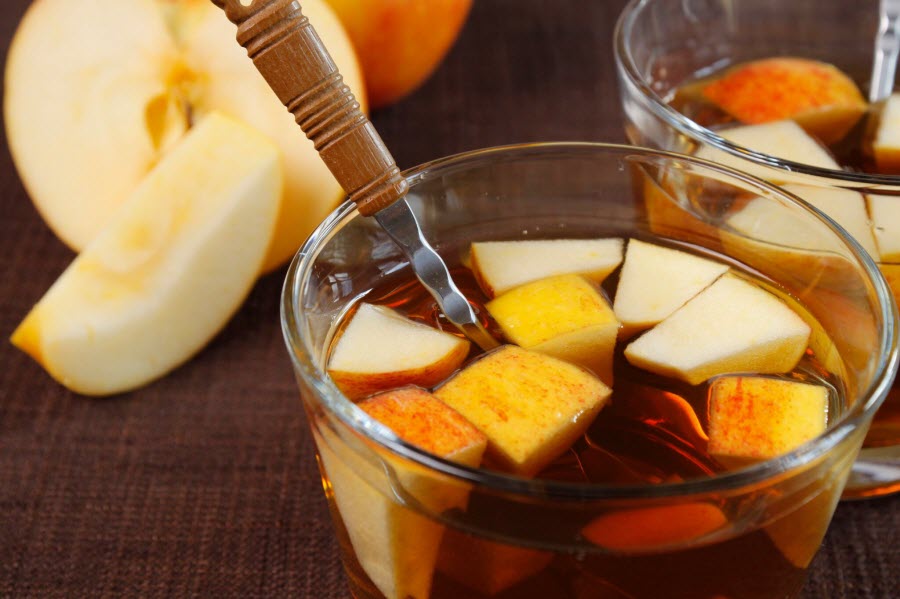 Bourbon Maple Chai Punch
(Created by mixologist, John Henderson)
3 cups bourbon, preferably Maker's Mark Bourbon
1 1⁄2 cups fresh lemon juice
2 cups strong chai tea, brewed
2 cups apple cider
1 1⁄2 cups maple syrup
4 dashes orange bitters, preferably Fee Brother's West Indies
2 cups dry hard cider
4 cups sparkling water
Apple slices, lemon slices and cinnamon sticks for garnish
Combine lemon juice, maple syrup, chai tea, apple and hard apple ciders, bitters, and bourbon in a large punch bowl. Immediately before serving, add a few generous scoops of ice and top with sparkling water.
Venice
4 oz Rock Grace Crystal Elixir
2 oz Pomegranate Juice
1 cup Ice
Add Rock Grace, pomegranate juice, and ice to a cocktail shaker and stir. Strain into a glass.
The North Pole
This cocktail is hand-crafted with homemade Hot Chocolate (featuring a total of 3 different kinds of chocolate – dark and milk Jacques Torres, plus an Italian milk) and Peppermint Schnapps. It is garnished with a Toasted Marshmallow mountain, Jacques Torres Chocolate, and a crushed Peppermint Bark rim. It is available at New York Hilton Midtown's Bridges Bar.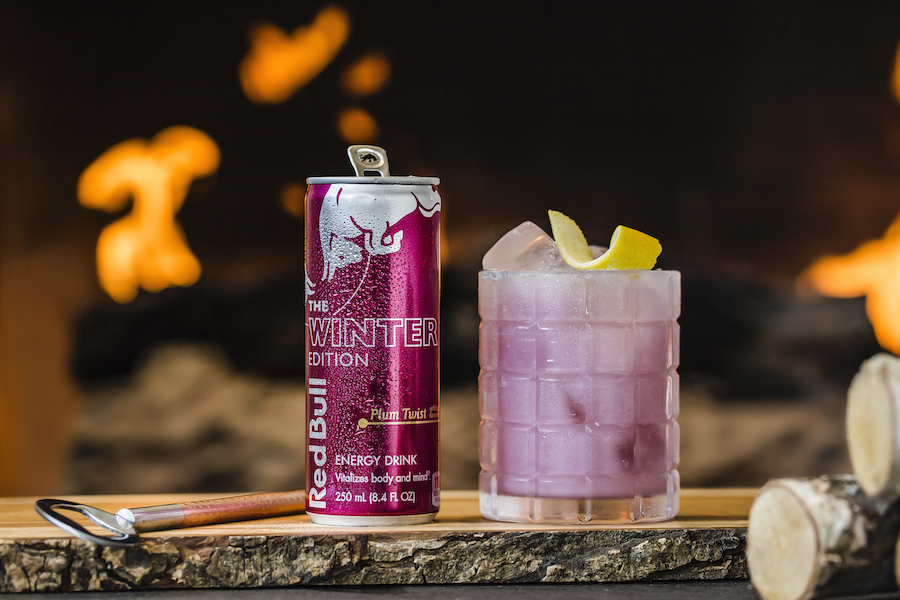 Holiday Twist
1/2 ounce coconut milk
1/2 ounce wild honey
3/4 ounce lemon juice
I touch of vanilla extract
Shake and serve over ice with Red Bull Winter Edition Plum Twist.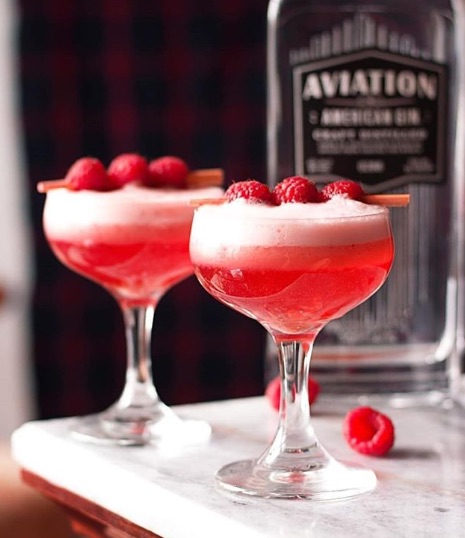 Clover Club Cocktail
1.5 oz Aviation American Gin
0.5 oz Dry Vermouth
7 Raspberries
0.5 oz Freshly pressed lemon juice
0.75 oz Simple syrup
1 small egg white
In a pint glass, add spirits + mixers. Shake without ice for 6 secs. Fill with ice & shake vigorously. Fine strain into a cocktail glass. Garnish with a lemon peel - or raspberries.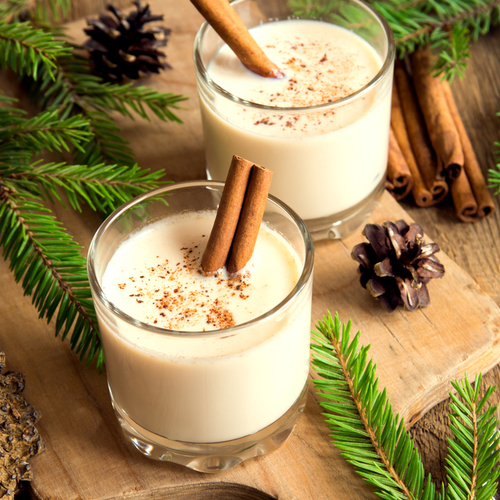 Toasted EggNog
6 oz eggnog
1 oz spiced rum
2 oz bourbon
1 full dropper of Toast Cinnamon Full Spectrum Hemp Extract
A dash of ground cinnamon for garnish
Cinnamon stick for garnish
Add spiced rum, bourbon and Toast Cinnamon Full Spectrum Hemp Extract to eggnog and stir to combine. Sprinkle with cinnamon. Top with cinnamon stick, for garnish.
Cele-Berry Punch
12 oz Aviation American Gin
4 oz Cointreau
6 oz Freshly pressed lemon juice
24 Blueberries
24 Blackberries
8 Strawberries
4 oz Simple syrup
16 oz Soda water
In a large container muddle the berries. Add spirits & mixers (through simple syrup). Mix well with a large spoon and fine strain into a separate container. Cover and cool. When ready to serve, pour punch over large block of ice* and add soda water. Garnish with mixed berries and mint *To make ice; freeze water in an appropriate size tupperware container 24 hours in advance
The Winter Wonderland
This icy blue cocktail is made with Organic Vanilla Vodka, Coconut Rum, Blue Curacao, and Pineapple Berry Juice, and is garnished with Coconut Shavings Rim. It is available at New York Hilton Midtown's Bridges Bar.
Smoky Hot Chocolate
(Created by Lauren McDougall)
1 packet of hot cocoa mix (e.g. Swiss Miss)
6 oz. water
1 ½ oz. Highland Park MAGNUS
Large marshmallows
Pinch of salt
Bring the water to a gentle boil and stir in hot cocoa mix. Pour into a heat resistant mug, add MAGNUS and a small pinch of salt. Garnish with marshmallows.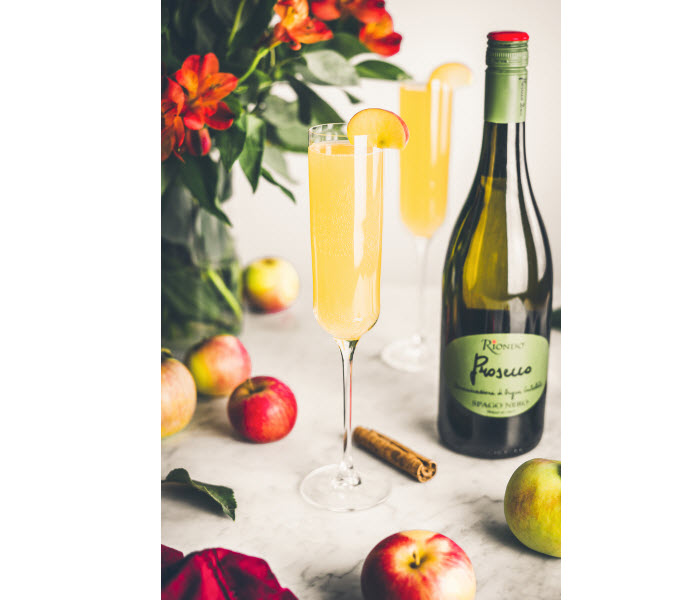 Snow Day Cider
3-4 ounces Riondo Prosecco
1.5 ounces Apple Cider
.75 ounces Elderflower Liqueur
Apple Slice Garnish
Add apple cider and elderflower liqueur to a flute glass. Top off flute glass with Prosecco. Garnish with a slice of apple.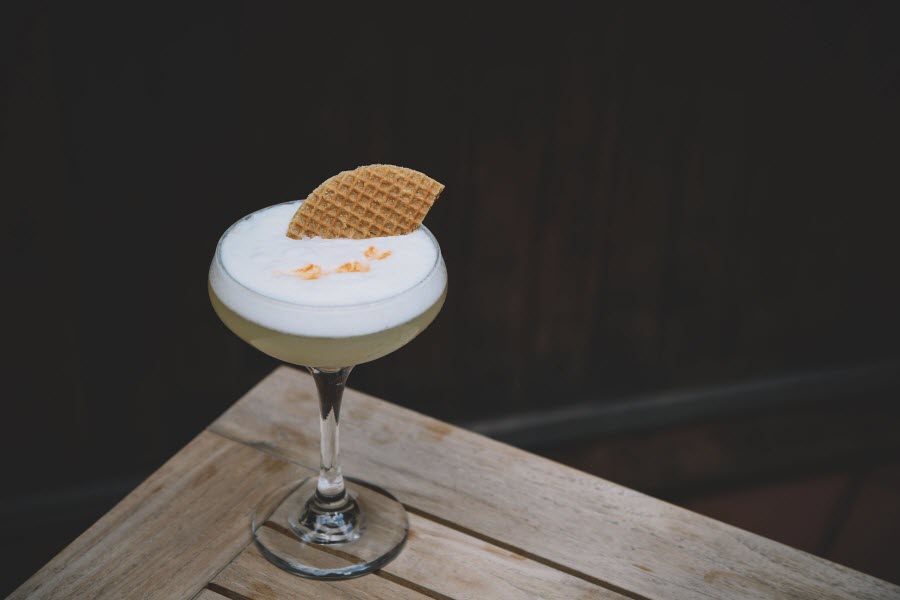 Maple on the Horizon
Created by Jorge Lara, Beverage Manager at Inside Park at St. Bart's
1 ½ part Tres Agaves Organic Blanco Tequila
½ part whiskey
½ part maple syrup
¾ part lemon juice
1 egg white
Combine all the ingredients in a cocktail shaker, dry shake for 1 minute. Add ice and shake again, strain into a coupe glass and garnish with stroopwafel and mole bitters.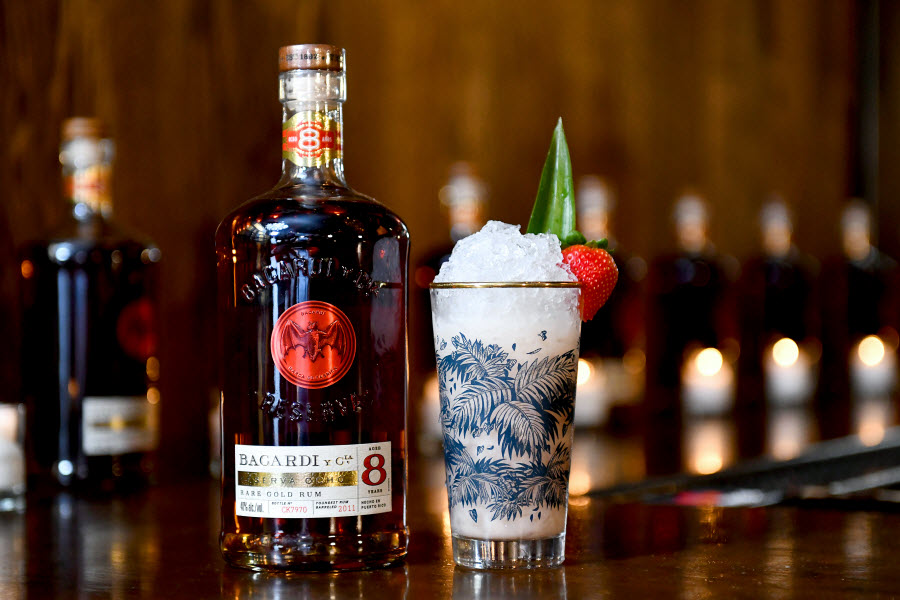 Triggered
2 parts BACARDÍ Reserva Ocho
1 part Banana Syrup
1 part Strawberry Puree
1 part Pineapple Juice
1 part Coconut Cream
0.5 part Lime Juice
Build all ingredients in a shaker. Shake with ice and strain over ice in highball glass. Garnish with pineapple leaf and strawberry.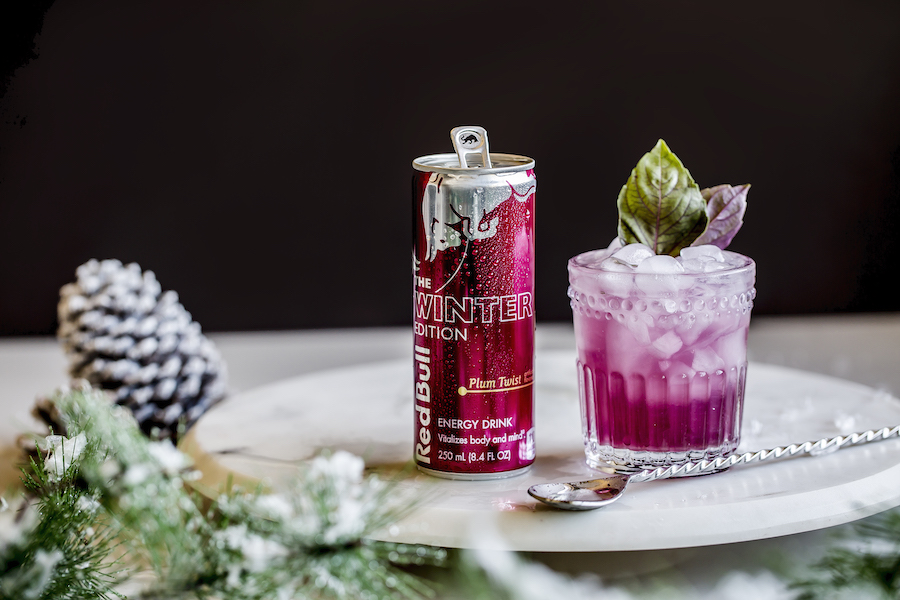 Winter Wings
1 ounce fresh lime juice
1/2 ounce organic wild honey
4 basil leaves
Shake or blend Add fresh ice to your glass and top with Red Bull Winter Edition Plum Twist. Garnish with basil.