The flowers on your wedding day help to show off the event's overall theme and style. That's why it's important to avoid these 13 mistakes many brides make when choosing the blooms for their big day.
Choosing flowers that are out of season.
The biggest mistake is to pick flowers that are out of season, says Caroline Bailly, owner of L'Atelier Rouge. "Do not be afraid to share your budget with your florist and be open to the professional suggestions and alternatives."

[Photo: Erich McVey]
Waiting too late to book a florist.
Florists book up pretty quickly, so waiting until the last minute--especially during peak wedding season--may cause you to have to do a lot of searching, says Melissa Cook of A Delicate Petal. "Also, when you book your florist in the beginning of the process, they can help you with other design elements and vendors if you want florals to be tied into your cake, ceremony decor, etc."

[Photo: Erich McVey]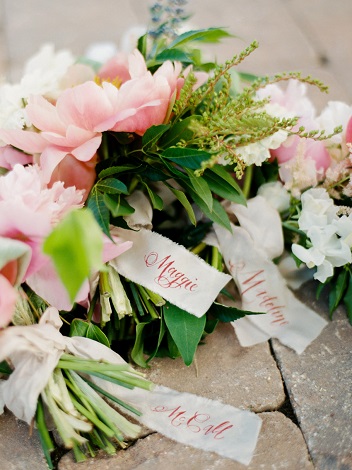 Relying on Pinterest.
Another mistake is going on Pinterest too much because you end up doing what everyone else does, says Bailly. "I feel that your personality should shine through your wedding décor to add that little touch that will make your reception extra special."

[Photo: Ryan Ray Photo]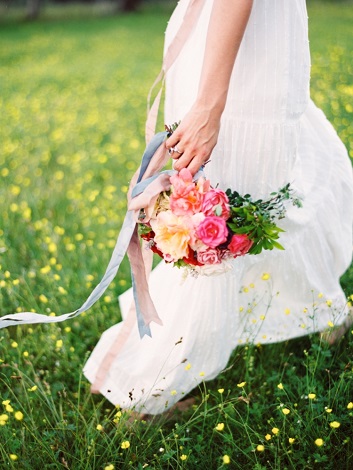 Skipping the budget.
It's ok if you don't know how much flowers cost, but if you really love flowers and want them to be a bigger portion of your overall wedding design, you will likely need to have a bigger percentage of your budget allocated for flowers, says Cook. "Talk to your planner and have them help you scale back in other areas you're not as passionate about so that more focus can be placed on florals. A budget to tell your florist helps them know what variety of flowers to give you and how far that budget can go with those types of florals."

[Photo: Erich McVey]
Going to consults empty-handed.
According to Cook, you should always have at least a color swatch or some pictures pulled up so your florist can have an idea of what your vision is. "Your florist can always help you pick the right flowers and start from scratch, but it's an easier process and helps your florist out when you can have a little bit of a vision for them."

[Photo: Erich McVey]
Not asking for a mock-up.
Just as you wouldn't try on your wedding gown for the first time at the wedding, you shouldn't wait until the reception to see what the arrangements will look like, says Trish Simitakos of Trish Star Events.

[Photo: Ryan Ray Photo]
Choosing unrealistic colors.
Having your heart set on those blue orchids can be problematic and extremely expensive, says Chelsea Roy of Everything But The Ring. "Many brides are unaware that in order to get flowers to appear in a certain color, they must go through a dye injecting process in advance (which can in turn bleed onto your dresses.). Similarly, those who love the idea of bright red hydrangea may not know that this is accomplished by an actual spray painting process. Both can add significant extra costs if you aren't willing to budge on style."

[Photo: Erich McVey]
Going for volume over quality.
Brides want the most bang for their buck in the floral department, which often leads to purchasing extraordinary amounts of "filler" flowers like baby's breath and using it as bouquets or entire centerpieces to give a fuller look, says Roy. Instead, opt for a few dramatic flowers over a bunch of filler--it will have a much more beautiful impact!

[Photo: Ryan Ray Photo]
Forgetting the extra flowers.
It's your wedding day, and the best man doesn't have a boutonniere, a table missing a centerpiece, or the aisle entrance is bare--these are the uh-oh moments brides dread. "Make a list with your floral pro and have all your floral bases covered, says Elizabeth Brook of Wedgewood Wedding & Banquet Centers.

[Photo: Ryan Ray Photo]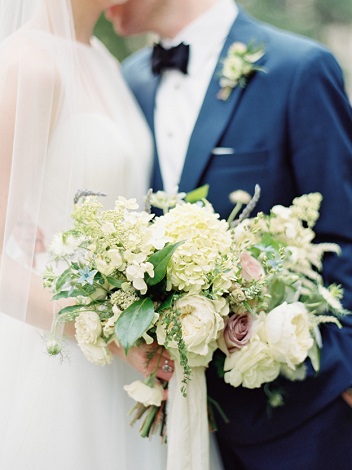 Failing to ask the right questions.
Choosing a vendor for this very important element of your day is key, so be sure to read the reviews, ask for portfolios, do the research, says Brook. What if someone is sick? Do they respond to email or phone calls? And most importantly, have they designed floral arrangements for weddings before? You'll save yourself a lot of stress and headache having a team that is thoroughly prepared and willing to go the extra mile to make our wedding day beautiful.

[Photo: Ryan Ray Photo]
Going too big.
Brides who choose flowers based on how big and beautiful they are without looking at the overall setting sometimes choose flowers that are way too big, says Debi Buckley of Southern California Wedding Resources. "When choosing centerpieces for reception tables they go overboard and then guests seating across from one another can't even see each other."

[Photo: Erich McVey]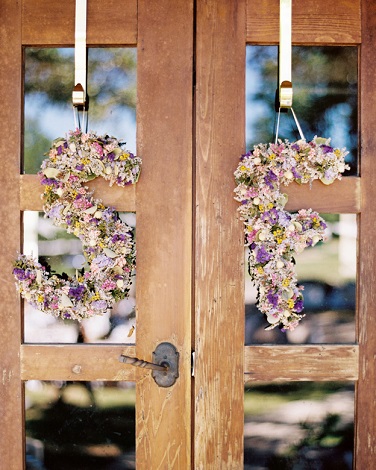 Not resuing them.
Ceremony flowers can and should be reused to save on the overall budget--many brides don't know this or even think about it, says Buckley.

[Photo: Ryan Ray Photo]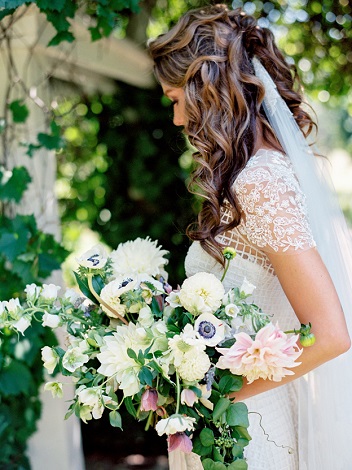 Skipping the pros.
Flowers can be more than a colorful accessory to the wedding--they can help tell the story of your relationship, which will become apparent as you look through your album in the years to come, says Simitakos. You don't want to leave this important task to a friend who flower arranges as a hobby.

[Photo: Ryan Ray Photo]