Every year brings a host of new wedding trends brides are surely going to want to check out. Here are some to be on the lookout for in 2016.
[Photo:
Erich Mcvey
]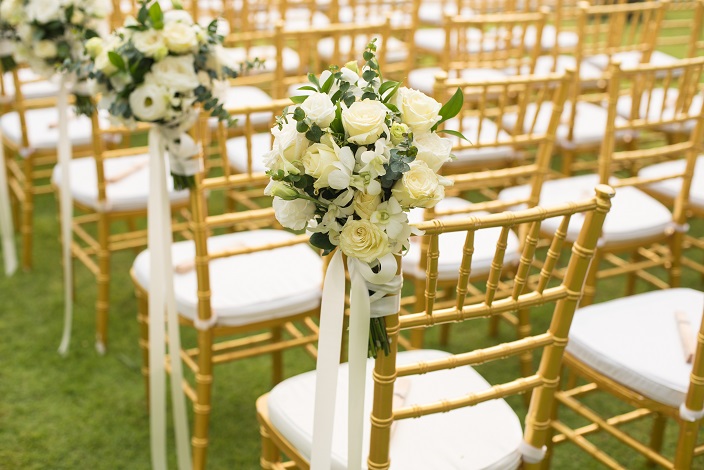 Metallics.
Metallics are an easy way to add some color to your décor, and work well for a modern or even a casual reception, says Bronwen Smith of BFloral. "A simple pop of silver or gold can pull florals and tablescapes together seamlessly."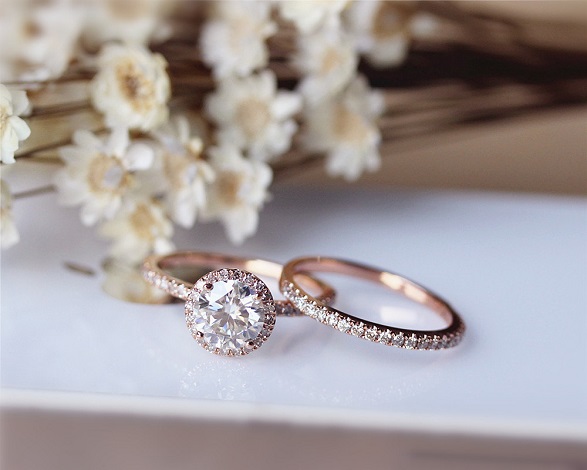 Rose Gold.
Rose gold is a color staple that is going to continue to show up on almost everything from the wedding rings, to the table linens and even food selections such as cocktails, desserts and more, says Aviva Samuels of Kiss the Planner.

[Photo: Etsy]
Healthy, Local Food.
Couples want to wow their guests with great cuisine, and they're paying a little extra for local, organic foods too, says Kristen Castillo, author of Weddings on a Dime: How to Plan Your Big Day without Breaking the Bank. "The farm-to-table movement is gaining momentum, which means restaurants and caterers are connected to local farms and ready to serve fresh, seasonal, local foods."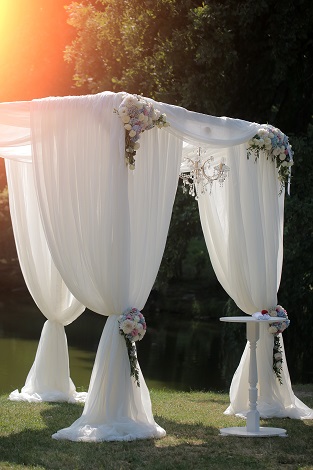 Light Fixtures.
Chandeliers and lighting fixtures of all styles including vintage, modern and those with bare bulbs exposed and will be all over 2016 weddings, says Samuels. "Designs that incorporate a touch of home will be popular to warm up the ballroom that most brides today want to get away from."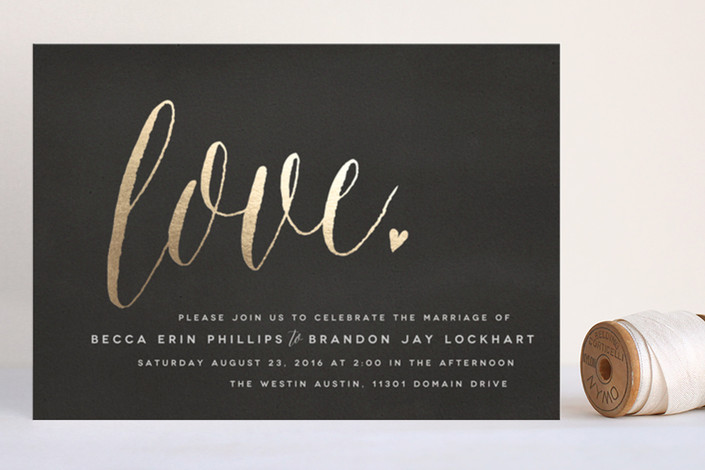 Foil Stationery.
This year will bring us the modern but still fun look of sparkle by changing out the big bling on invitations for foil printing, says Danielle Rothweiler of Rothweiler Event Design. "I love foil printing on stationery because it's not like an art project that included a glue stick and glitter that winds up all over your house for an eternity the second your guests open the envelope. It's chic, it's clean, it's modern and it's in!"

[Photo: Minted]
Longer Cocktail Hours.
Longer cocktail hours (2 hours versus 1 hour) or hosting the cocktail hour before wedding ceremony will be a big trend in 2016, say the pros at Diplomat Resort & Spa Hollywood.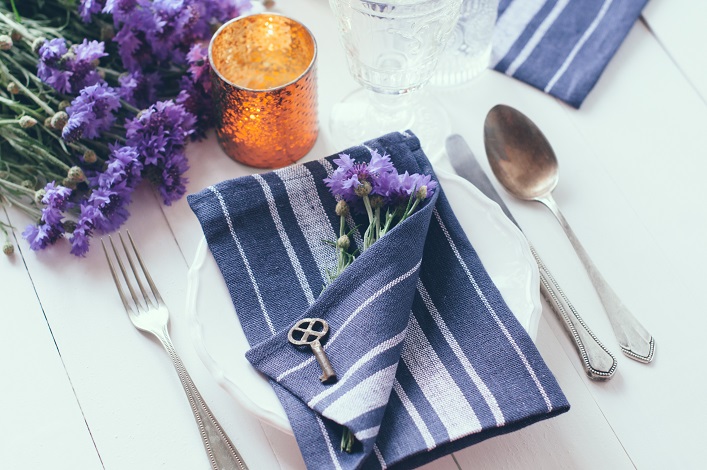 Fun Linens.
Printed linens such as stripes, floral patterns, and geometric shapes, and textured linens such as sequins, petal linen, and lace will be a cool trend for 2016, says Angelica McDonnell, Senior Wedding & Event Planner at Green Orchid Events, Inc.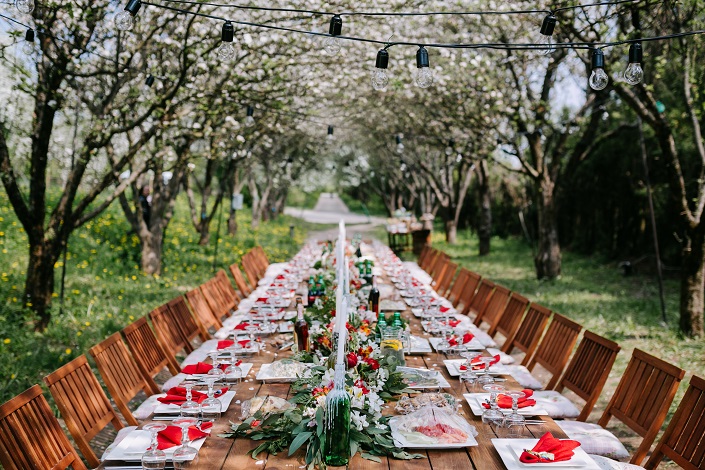 Daytime Weddings.
Holding the reception during the day--particularly a wedding brunch--is a creative and cost-effective option for couples getting married in 2016, says Kristen Zwieg of D'Amico Catering Event Planner.
One-Stop I Dos.
Gone are the days of making guests travel between ceremony and reception locations. Instead, many couples are opting to have both in the same space, says Amanda Welters of D'Amico Catering Event Planner.
Heritage Dishes.
Heritage dishes recognizing the couple's cultural backgrounds and customizable appetizers and desserts will be more popular in 2016, says Samuels. "While stations won't go out of style, the emphasis will be more on plated dishes that are lovely to the eye with unusual ingredients, unique flavor combinations and festive garnishes."
Eclectic Seating.
The trend has been and will continue to move away from strictly round tables of ten to a mix of table shapes and sizes to include long, rectangular tables, square shapes and smaller round tables. "Eclectic seating which not only combines a mix of table types but also a mix of seating styles," says Samuels.
Individuality.
More so than ever before, brides crave unique elements--in their hairstyles, florals, gown, etc.--they simply don't want what everyone else has, says Trotter. "This means that there's no wrong choice: loose Boho braids with a simple gown can be just as modern looking as a couture gown with a retro updo and a red lip right now."
Deep Jewel Tones.
These colors work for every single season and for both outdoor and indoor weddings, says Rothweiler.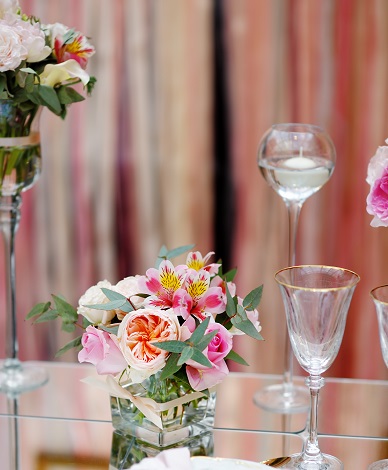 Lucite And Mirror Tables.
Long tables, square tables and even a mix of everything look amazing at a wedding. However, the Lucite and mirror tables are how you kick your wedding up from a 9 to a 10, says Rothweiler. "Centerpieces, whatever they are, have a whole new stage to be on, and it's quite the dramatic stage too."