If I could be adopted by any celebrity parents, it would be the Beckhams (JK-love you mom and dad!). But seriously, David, Victoria, Brooklyn, Romeo, Cruz and Harper have so much love for each other! And they're not afraid to show it--especially on social media. Click the slideshow to see their cutest moments that prove they really are just a normal family (that's genetically #blessed).
[Photo: Splash News]
When the whole Beckham squad visited Disneyland and David helped his little girl get seated on Thunder Mountain.
[Photo: Splash News]
When David posted this photo and captioned it "I took this picture of my two girls sleeping."(Hearts melt everywhere)

[Photo: Facebook]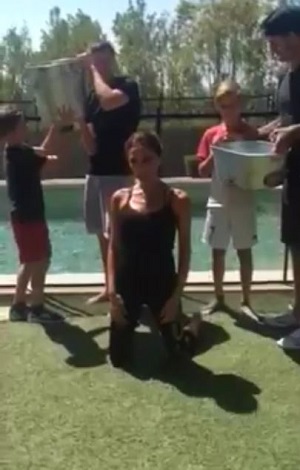 When Victoria had her boys dump not one, but two buckets of ice on her for the #ALSIceBucketChallenge.

[Photo: Facebook]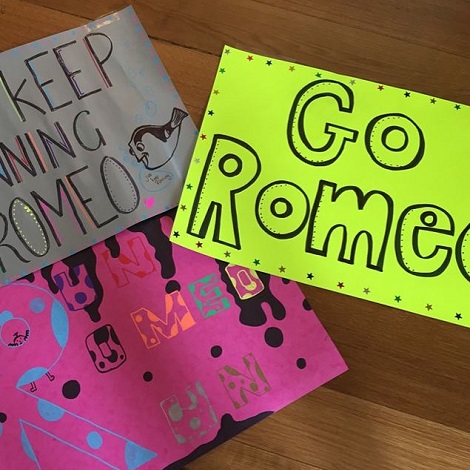 When the whole family made signs to support 12-year-old Romeo running the London Mini Marathon for UNAIDS and 7 Fund.

[Photo: Instagram]
And "Team Romeo" t-shirts.

[Photo: Instagram]
When David and the kids showed up, in coordinating black outfits, to Victoria's Fall 2015 runway show.
And the kids sent her a sweet good luck note before the show.

[Photo: Instagram]
Which they apparently do every season--so adorbs!

[Photo: Instagram]
But change the way they spell "mommy/mummy," maybe depending on what city V's show is in (also I'm calling her V now because it's a closer spelling of mom than Victoria).

[Photo: Instagram]
When Brooklyn reached 1 million Instagram followers (on his "mum's birthday") and David did the most dad thing ever by embarrassing his teenage son in this video.

[Photo: Instagram]
When David and the boys gave Harper soccer lessons. How can one sign up to learn "football" at the school of Beckham? See, I'd fit right in!!

[Photo: Instagram]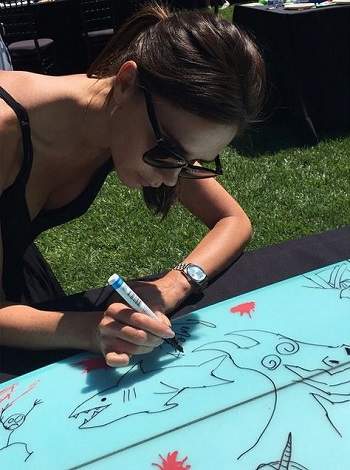 When Victoria and the boys designed surfboards for the Kaleidoscope Ball supporting Mattel Children's Hospital.

[Photo: Instagram]
When Victoria and her "best friend" had a girls day out at Barneys New York in L.A.

[Photo: Instagram]
When Victoria sneakily posted this photo of Brooklyn post-Coachella. Such a mom move!

[Photo: Instagram]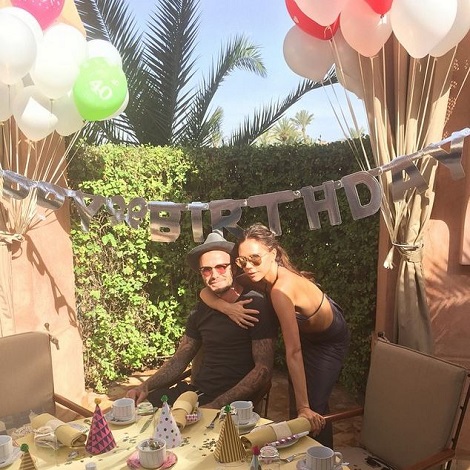 When the whole family went all out with a party in Marrakech for David's 40th birthday. ***Perfection***

[Photo: Instagram]
And when David let his 3-year-old daughter play dress up on his face the morning after his birthday blowout (presumably hungover). DAD OF THE YEAR, right here.

[Photo: Instagram]