SHEfinds receives commissions for purchases made through the links in this post.
If you're looking to freshen up your home decor for spring, there's only one store you need to hit up:
Target
! Their home section is always on point, but they are seriously killing it these days. From throw pillows to wall decor, there are so many amazing scores.
The best part, though? You'll get so many items that will totally transform your space for under $30. Really! Click through the slideshow for a look at some of the pieces should snatch up from Target ASAP.
[Photo: Lexi Lambros (for
Target
)]
Nate Berkus™ Large Metal Wall Art
Nate Berkus™ Large Metal Wall Art ($27.98)
Threshold™ Geometric Star Mirror
Threshold™ Geometric Star Mirror ($24.99)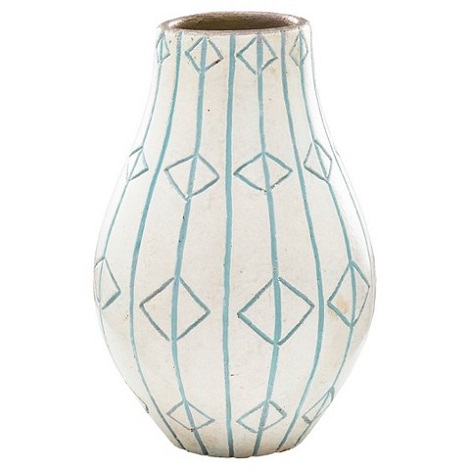 Threshold™ Medium White Ceramic Vase
Threshold™ Medium White Ceramic Vase ($27.99)
Oui by French Bull Dinner Plate Set
Oui by French Bull Dinner Plate Set ($29.99)
Nate Berkus 2x3' Multi Chevron Accent Rugs
Nate Berkus 2x3' Multi Chevron Accent Rugs ($19.99)
Nate Berkus™ Metallic Triangle Decorative Pillow
Nate Berkus™ Metallic Triangle Decorative Pillow ($14.44)
OK Vase Set
OK Vase Set ($19.99)
Crosby Schoolhouse Desk Lamp
Crosby Schoolhouse Desk Lamp ($28.50)
Circle Shelf
Circle Shelf ($29.99)
Vase Thrshd Glass
Vase Thrshd Glass ($19.99)
3-Pack Pink/Teal/White Arrow Plaques
3-Pack Pink/Teal/White Arrow Plaques ($19.99)
Tower Table Lamp
Tower Table Lamp ($29.99)
Lampshade With Decal
Lampshade With Decal ($12.99)
Privilege Medium Ceramic Chevron Vase
Privilege Medium Ceramic Chevron Vase ($22.95)
Pillow with Tassels
Pillow with Tassels ($21.24)
Threshold™ Woven Wall Hanging
Threshold™ Woven Wall Hanging ($24.48)
Threshold™ Metal Basket Medium
Threshold™ Metal Basket Medium ($17.48)
Fabric Cube Storage Bin Geometric
Fabric Cube Storage Bin Geometric ($9.99)
Boho Vase
Boho Vase ($29.75)