Like most women, I spent the majority of my twenties spending money on things that really had no value or staying power. Cheap food, cheap clothes, cheap dates--you get the theme here, right?
But something happened around 26 and 27--I realized that I was working so hard for my cash that I might as well spend it on things that I could use and treasure for ever. And I have to say, now that I'm 31 I'm so happy that I changed my ways. I now have so many items that I've had for years--and so many of them have sentimental value and special memories that make them even more meaningful.
So for all you young women in your twenties, heed my advice. Before you turn 30, make sure you've invested in the following 30 items. You'll be so happy you did.
The Perfect Leather Tote
We're talking real leather in a color that goes with everything so you can carry it every day. Stay away from trendy colors or designer logos which go in and out of style. Simple, gorgeous leather is all you need.

Mansur Gavriel Large Tote
Black Dress
Notice, I didn't say "Little" black dress. The size of the dress is really matter a preference; what's most important is that you have a flattering, well-fitting black dress that you feel amazing in. Don't skimp on quality--you want this piece to last you years and years.

Black Halo Marissa Stretch Gabardine Sheath
Perfect Black Pumps
Whether for a job interview or for a power meeting, you need a pair of timeless black heels that instantly make you feel your most confident. Obviously, you should be able to walk/stand comfortably in them, too.

LK Bennett Harley Suede Heel
Black Pants
Not leggings, not jeans. Black pants are a wardrobe staple, so it's crucial that every woman have a pair (or two) that fit like they were made for you.

Don't have a pair? Start trying the different options at J. Crew. They have so many awesome options that are well-made and cut for different figures.

J. Crew Campbell capri pant in bi-stretch cotton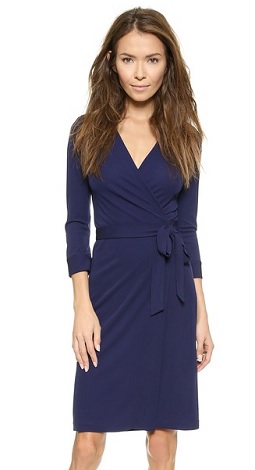 DVF Wrap Dress
There's a reason DVF's iconic silhouette has been around for 30+ years. All you need is one in a classic color or print and I guarantee, you'll reach for it whenever you have nothing else to wear.

Diane von Furstenberg New Julian Two Wrap Dress
Black Tie Dress
You may not have gotten many black tie invites in your twenties, but they do pop up more frequently in your thirties, which is why you should always have a go-to formal dress at the ready.

Halston Heritage Asymmetric Strap Split Gown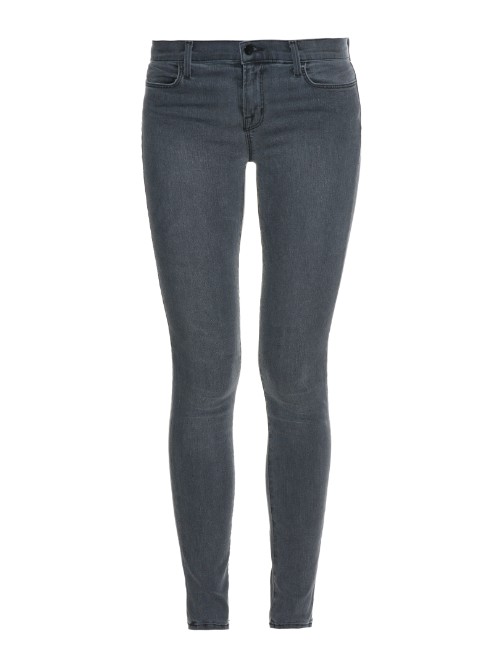 Perfect-Fitting Jeans
No doubt you've purchased countless jeans over the last ten years, but if you haven't found a pair that makes your legs and butt look amazing by the time you're 30, make it your #1 mission.

J Brand 620 mid-rise super skinny jeans
Black Leather Jacket
Leather pants and skirts come in and out of fashion, but a black leather jacket will always be cool with jeans or over a dress. Vegan leather is totally fine, as long as it's high quality so you don't wind up replacing it every year.

VEDA Jayne Classic Jacket
Trench Coat
This one should be a no-brainer. It's a classic, looks good on virtually every body type and instantly dresses up every outfit.

Marc by Marc Jacobs Classic Cotton Trench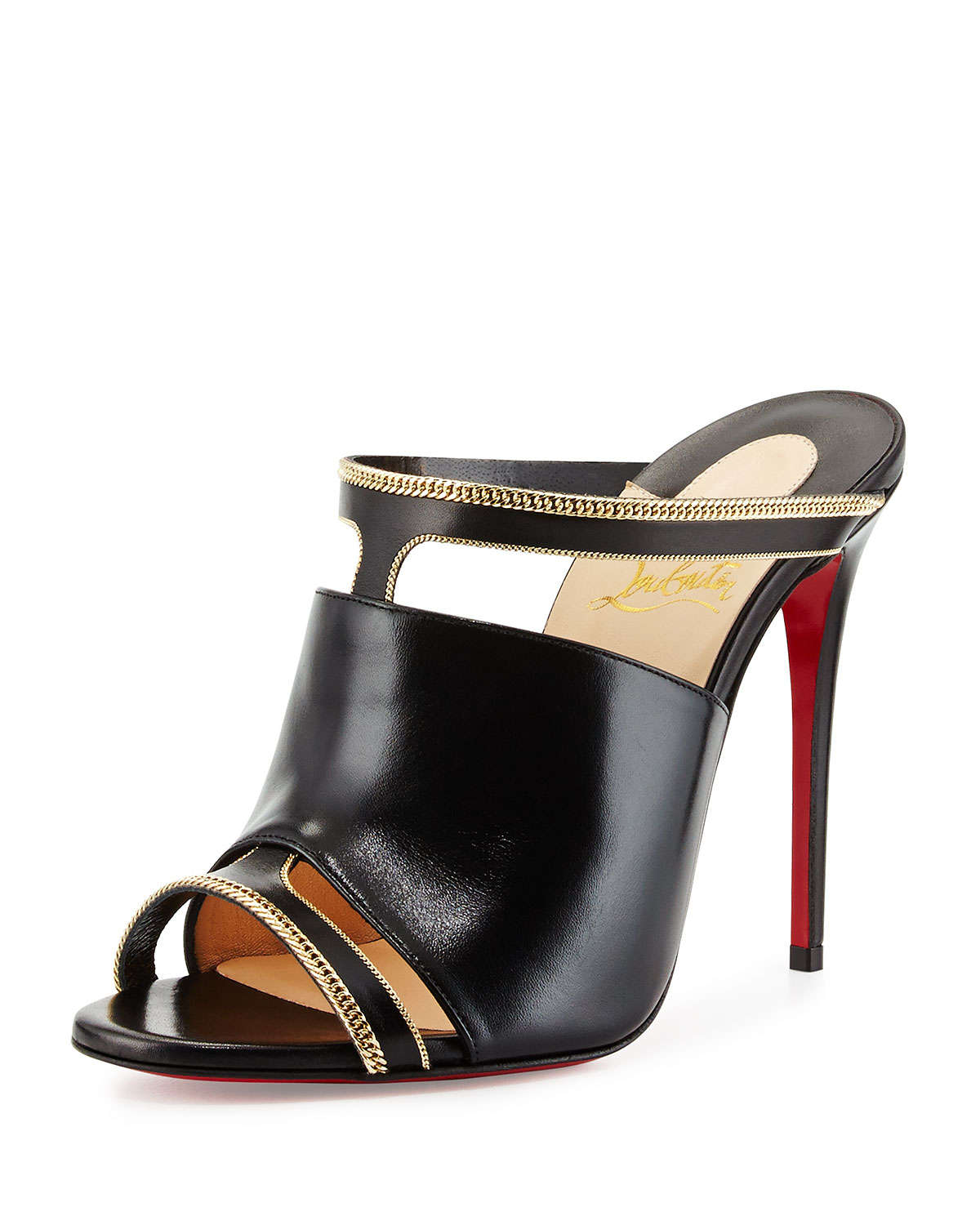 One Designer Item You Purchased With Your Own Money
Whether it's a pair of shoes, a handbag or clothing, you should splurge on at least one designer item for yourself after almost a decade of working and being an actual adult.

Christian Louboutin Akenana Red Sole Mule Pump
Black One-Piece Swimwsuit
Believe it or not, there will come a time when a brightly colored, look-at-me swimsuit just isn't what you want to wear to the pool or beach. When that day comes, you'll be so happy you invested in a classic black one-piece.

Marc by Marc Jacobs Lily Strapless Monokini Swimsuit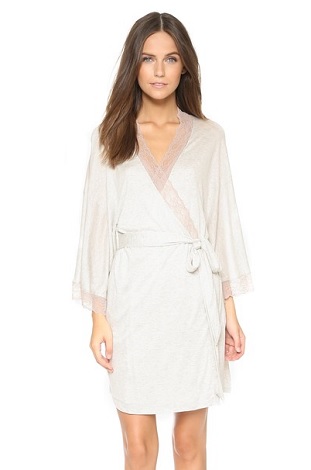 A Luxe Robe
Just take my word for it on this one--nothing completes a warm shower or bath like slipping into a super soft robe right after. It's heaven.

Eberjey Short Robe
Chelsea Boots
If there's one boot style that's stood the test of time, it's the Chelsea boot. You can't go wrong with a black leather pair, but a neutral brown will serve you well in life as well.

Dune London 'Paddy' Chelsea Boot
Diamond Studs
No woman should turn 30 with only costume jewelry in her jewelry box. If you only treat yourself to one splurge item in your twenties, make it a pair of real diamond earrings. You'll treasure them for the rest of your life.

Diamond Stud Earrings in 14k White Gold
Sunglasses You Guard With Your Life
I'm not saying you have to stop buying the cheap ones, but by the time you hit the big 3-0 you should have a classic pair of sunnies you love year after year and never lose or break.

Lanvin Round Cat Eye Sunglasses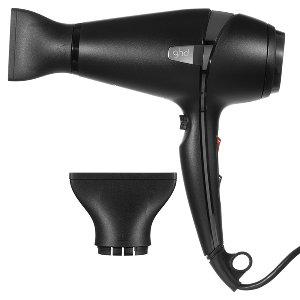 A Professional Hair Dryer
If you dry your hair at home with any frequency, just let go of your cheap blow-dryer and get a professional quality one instead. Not only is it better for your hair, but you'll save time, too!

ghd Air Professional Performance Hairdryer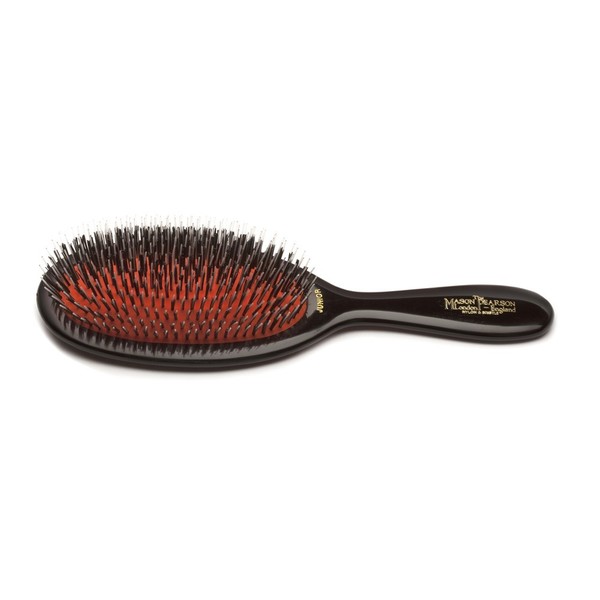 A High-Quality Brush
Take a deep breath. This brush really is over $100. But if you're tired of constantly replacing the cheap ones you always buy, this is the one you should invest in. Plus, ask any hairstylist and they'll tell you a quality brush is the difference between good hair and great hair.

Mason Pearson Regular Popular Bristle/ Nylon Hair Brush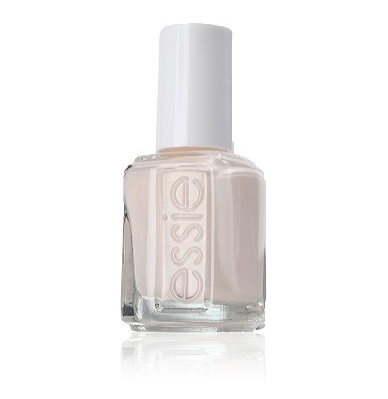 A Signature Nail Color
It's totally cool to experiment with new shades now and then, but by the time you're 30 you should definitely have a go-to nail color that looks great on you.

Essie Nail Polish in Babys Breath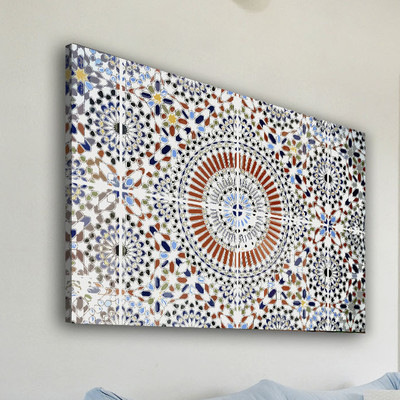 Wall Art
No more decals; definitely no posters. By the time you're 30, you should have at least one piece of artwork for your walls that you love.

Kortoba Graphic Art on Canvas
Queen Size Mattress
I know mattresses don't come cheap, but this is a worthy investment. No 30-year-old should be sleeping on anything smaller than a queen size mattress. A twin or full just won't do.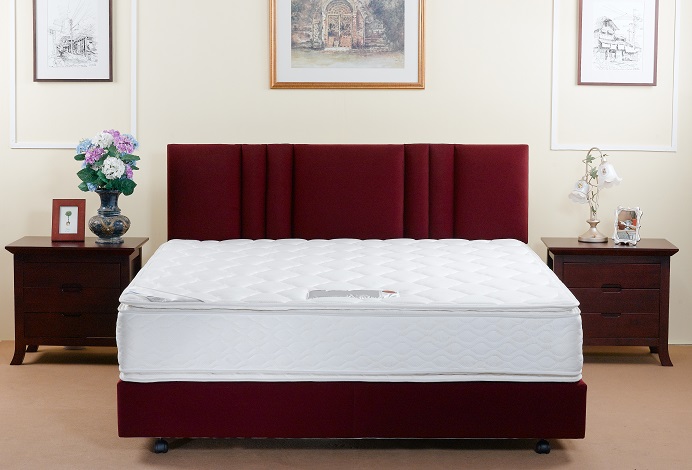 Bed Frame
And while we're on the subject of beds, a frame is an essential for every 30-year-old. No mattresses on the floor, please. You're too grown for that.
High Quality Sheets
If you've earned anything for making it to 30, it's the luxury of sleeping on luxe sheets. Believe me--one night on sheets with a 500 thread count or higher and you'll never go back.

Alok 500 Thread Count Egyptian Cotton Sheet Set
A Grown-Up Couch
No shade to your Ikea couch, but at 30 you deserve an upgrade.

Chloe Velvet Tufted Sofa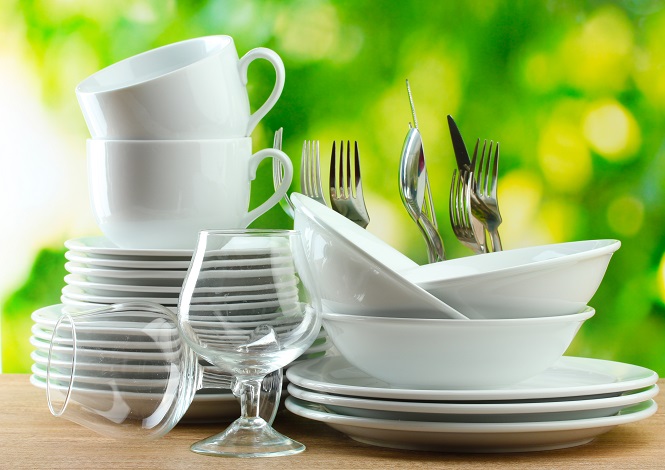 A Complete Set Of Dishes
Nothing fancy, just a complete, coordinating set should you decide to have people over to eat. In case you're wondering, a full set includes 4 dinner plates, 4 salad plates, 4 bowls and 4 cups.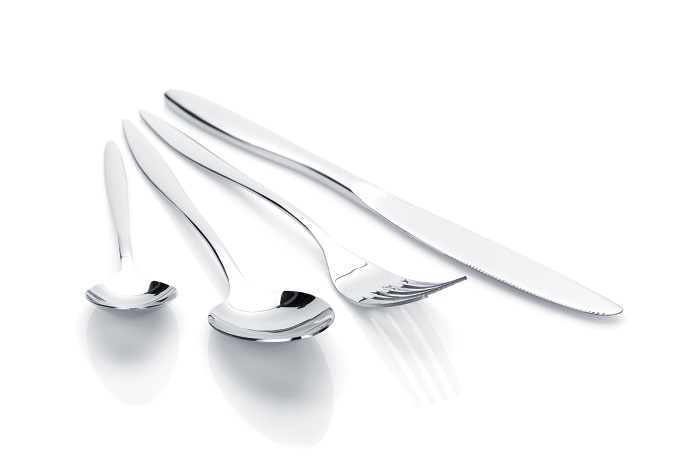 A Complete Set Of Silverware
Four forks, four knives and four spoons. Bonus points if you have four salad forks and four teaspoons.
Champagne Flutes
There will definitely be plenty of moments to toast in your thirties, so you need nice champagne flutes handy for every occasion.

kate spade new york Rosy Glow Toasting Flute, Set of 2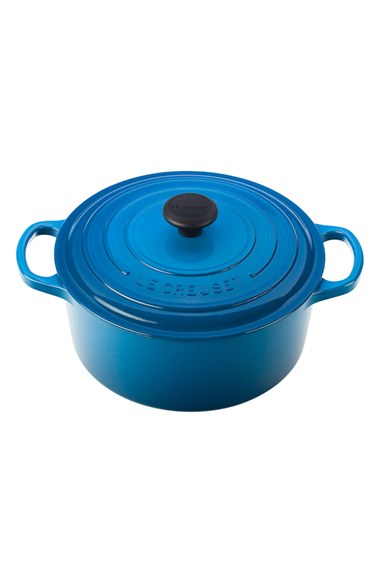 Le Creuset Dutch Oven
Even if you don't cook all that often, this is a kitchen essential because you can make so many things in it. Plus, it comes in so many pretty colors you can leave it on the stove as decoration.

Le Creuset Signature 3 1/2 Quart Round Enamel Cast Iron French/Dutch Oven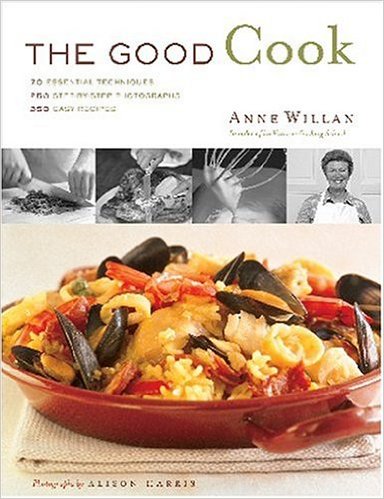 A Good Cookbook
Yes, I know there's the Internet, but what happens if you're hosting a dinner party and your Wi-Fi goes on the fritz? Precisely, why you should always have a good cookbook handy.

The Good Cook
Passport
Whether you've never had one or it's expired, no 30-year-old should be without a passport. Traveling should be at the top of your to-do list!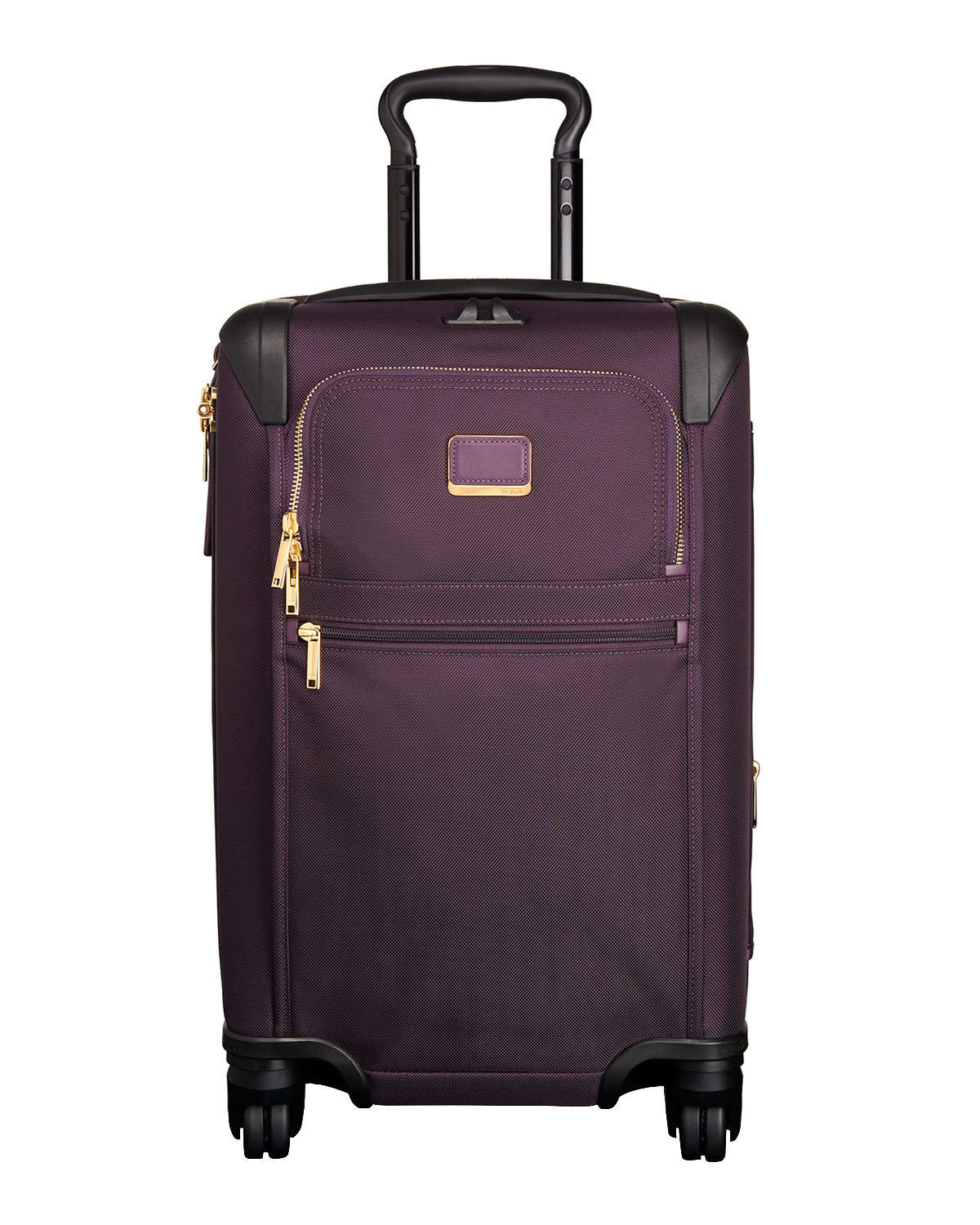 Quality Luggage
If you plan on doing any traveling whatsoever, you totally deserve to do it with really good luggage. Your old trusty Jansport? Let it go.

Tumi Alpha 2 Aubergine International Expandable 4-Wheel Carry-On