Certain foods can increase your metabolism and the higher your metabolism, the more calories you burn. With an increase in calorie burn, it's easier to maintain your weight or get rid of unwanted body fat. Any recipe you can throw in a crock pot that will help you slim down is always a winner. Jumpstart your metabolism with one of these easy to make crock pot recipes.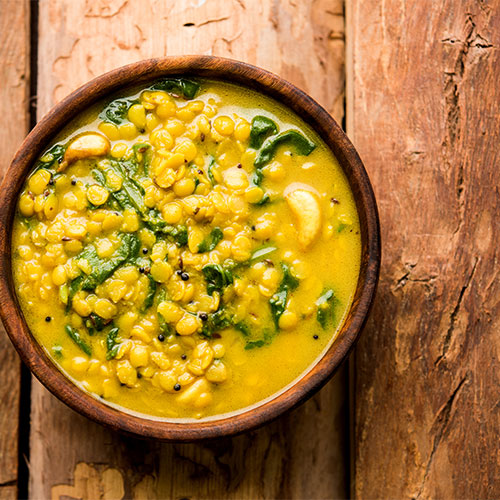 Slow-Cooker Squash, Millet and Lentil Dal with Herbed Yogurt
This meatless dish features three metabolism-boosting ingredients: red lentils, millet break, and split pigeon peas. It also features winter squash for added fiber. The dish is full of rich Indian flavors with a refreshing herbed yogurt added right before serving. It's also gluten-free!
You'll need:
Winter squash
Red lentils
Toor dal (split pigeon peas)
Chile powder
Ground coriander
Ground cumin
Ground turmeric
Ground pepper
Ghee or canola oil
Curry leaves (optional)
Cumin seeds
Black or brown mustard seeds
Asafetida
Corn kernels
Fresh cilantro
Whole-milk plain yogurt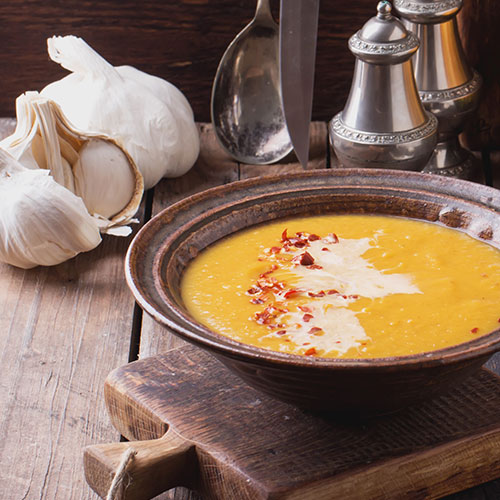 Slow Cooker Butternut Squash Soup
Butternut squash is rich in important vitamins, minerals, and packed with antioxidants. It's low-calorie, fiber-rich, and tastes great—perfect for helping you lose weight. The cayenne pepper and chili flakes add a kick of flavor to the dish but they will also help burn calories. Hot peppers contain capsaicin, which has been proven to boost metabolism.
You'll need:
Butternut squash
Yellow onion
Garlic
Vegetable broth
Cayenne pepper
Red chili flakes
Black pepper
White pepper
Fresh thyme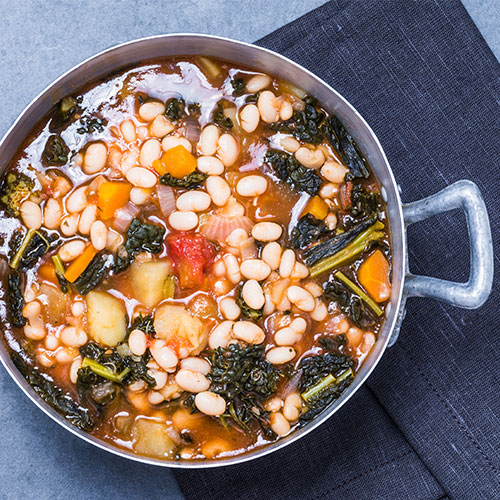 This wholesome and healthy soup is made from kale and veggies and features Moroccan-inspired flavors. It's full of metabolism-boosting legumes and spices as well as fiber and vitamin-rich kale. It's perfect for a cozy fall meal.
You'll need:
Vegetable broth
Kale
Carrots
White beans
Black beans
Tomatoes
Red onion
Garlic
Fresh thyme
Bay leaf
Sea salt
Black pepper
Paprika
Ginger powder
Cumin
Cinnamon
Cayenne
Allspice
White wine vinegar
Olive oil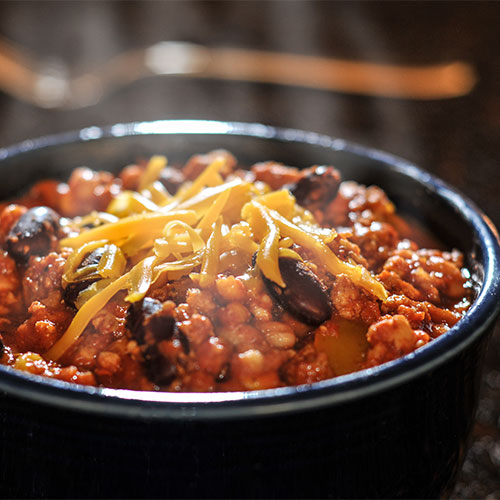 Slow Cooker Farro and Chicken Chili
This hearty chili is packed full of flavor and lean protein thanks to the farro and chicken. Add in metabolism-boosting beans spices and fiber from the kale and you've got yourself a healthy meal that will reduce your waistline!
You'll Need:
Chicken breasts
Olive oil
Farro
Garlic
Onion
Kidney beans
Tomato paste
Tomatoes
Kale
Oregano
Cheese