Weight loss is on everyone's minds this time of year, but not every dieter knows the correct way to meet their weight loss goals. Some think that avoiding sweets and carbs will help kickstart their weight loss, but health experts say it requires more than that to successfully lose weight. In fact, dieters should take a hard look at their current weight loss diet because it could actually contain foods that are making them GAIN weight instead.
From the ingredients they put in their smoothies to the toppings they put on their nonfat Greek yogurt, here are the "healthy" foods that are ruining your diet: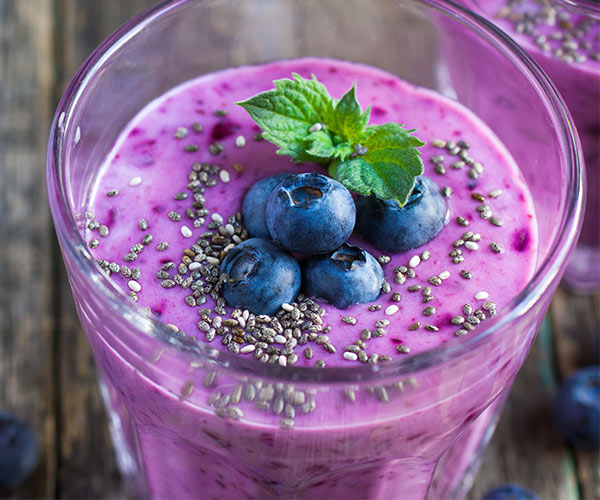 Smoothies
Smoothies can be a great way to lose weight, but only if they contain the proper ingredients. Health experts say you should avoid adding ingredients like reduced-fat peanut butter to your smoothies as they contain a lot of hidden calories, sodium and sugar. "When you compare labels of regular and reduced-fat peanut butter, you'll see that calories are roughly equal. The difference, notes CookingLight.com, is that reduced-fat versions add more sugar to make up for the lack of fat. So choose the regular kind, and stick to 1 to 2 tablespoons per serving," according to Reader's Digest.
Granola
Granola is a popular topping that often gets added to a lot of weight loss breakfasts like yogurt and oatmeal, but New York-based nutritionist Regina Fazzini says that it's one of the worst things for you. "Granola, especially store-bought varieties, contain a lot of hidden carbs and grams of sugar. You're better off making your own granola, or just adding fresh fruit, seeds, or nuts to your breakfasts," she says.
Multigrain Bread
Many breads that are labeled as multigrain may actually contain refined grains, which are lacking in fiber and can cause your blood sugar to spike and make you crave more unhealthy foods. "Be a smarter bread shopper! If the first flour listed on the label is refined (look for "bleached" or "unbleached enriched wheat flour"), it's not really a whole grain product," according to Reader's Digest.
Orange Juice
"The reality of the situation is that yes, a glass of orange juice does indeed contain some vitamin C, but that fact hardly outweighs the fact that O.J. is just loaded with sugar. A single 12 ounce glass of O.J. contains an incredible 9 teaspoons of sugar, about the same as a 12 ounce can of Coke! This equates to 36 grams of carbs, about half of what you should consume in a day," says David Perlmutter, M.D.
Were you surprised by any of these "unhealthy" healthy foods? Let us know in the comments below!