Eating a healthy diet is one of the best ways to keep your body energized. After all, these natural foods are filled with the essential vitamins and nutrients that are responsible for helping your body function.
"It's important to incorporate fruits, vegetables, and proteins that are high in fiber as they'll help you stay fuller longer," explains New York-based nutritionist Regina Fazzini. "When it comes to carbs, you want to make sure that they're not refined or processed. Instead, opt for whole grains because they are slowly absorbed into the body and help prevent your blood sugar from spiking."
So, the next time you're in a slump and feel like you need a cup of coffee to get going, try reaching for one of these natural foods instead: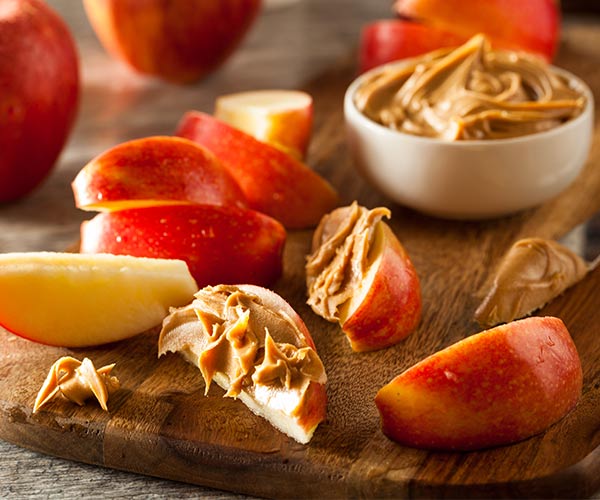 Apples
Apples make for a great energy-boosting snack because they're an excellent source of carbs and fiber. "They're loaded with natural sugars and antioxidants, which allows them to be released as slow and sustained energy and help slow down the digestion of carbohydrates to release energy over a greater period of time," Fazzini says.
Bananas
Bananas act as a source of carbohydrates, potassium and vitamin B6 for the body to boost energy levels. Healthline notes that bananas have been proven to act as efficiently as a carbohydrate drink for improving the endurance of athletes, which was determined after a study.
Hummus
Hummus isn't a food per se, but it makes for a great boost in energy when snack time comes around. The chickpeas in hummus are a good source of complex carbs and fiber, which the body uses for steady energy. Plus, the sesame seed paste and oil that's needed to make it also help slow down the absorption of carbs, preventing spikes in your blood sugar.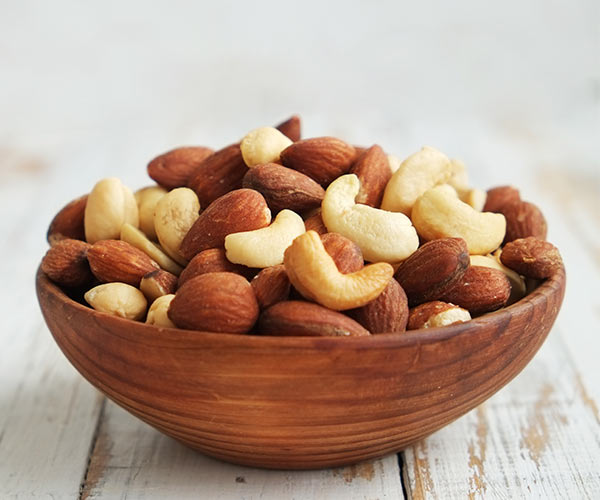 Nuts
Nuts are packed with a variety of nutrients that promote energy. Almonds, walnuts, and cashews are among some of the healthiest nuts and offer an abundance of proteins, carbs, and healthy fats to provide you with a slow release of energy throughout the day for a sustained energy boost.
Photos: Shutterstock