Adding protein to your diet can be an effective and healthy way to achieve weight loss. According to Healthline, "Getting enough [protein] can boost your metabolism, reduce your appetite and help you lose body fat without losing muscle." With that in mind, protein shakes are an easy way to add more protein to your diet and help you speed up your metabolism and lose weight fast.
Read on for the 4 protein shake recipes that will help you lose fat fast.
Shutterstock
Banana Protein Shake
This delicious banana protein shake recipe is a great breakfast option if you are looking to lose weight. The combination of banana, vanilla, and cinnamon makes this protein shake taste like a dessert, but is actually full of nutrients--like fiber, protein, and potassium.
You'll need: unsweetened almond milk, full fat Greek yogurt, vanilla protein powder, banana, ground cinnamon, ice as needed
Recipe: A Sweet Pea Chef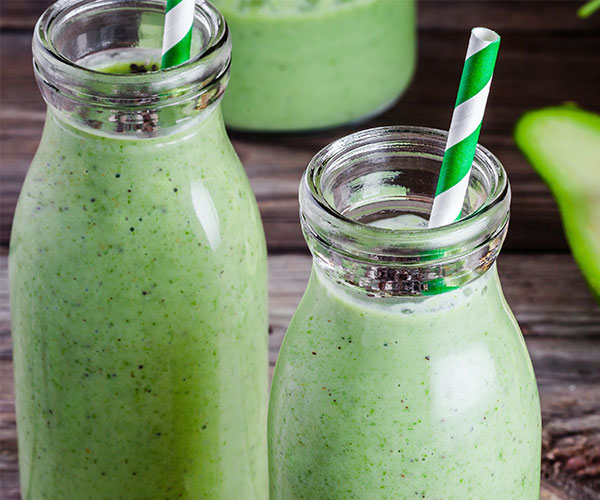 Shutterstock
Go-To Green Smoothie
This green protein shake recipe is packed with nutrients, making it the perfect healthy breakfast or afternoon snack. The banana adds some sweetness to the greens while the spinach is full of antioxidants, vitamins, minerals, and fiber. Plus, the protein powder will boost your metabolism and help with weight loss.
You'll need: ice, banana, spinach (or greens of choice), avocado, unsweetened almond milk or coconut milk, protein powder of choice
Recipe: The Real Food Dietitians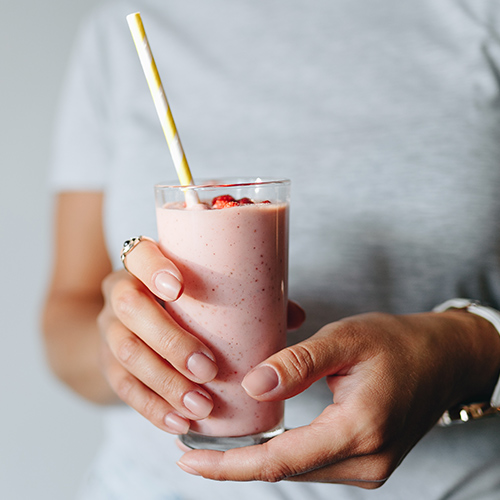 Shutterstock
Strawberry Protein Shake
This strawberry protein shake tastes just like strawberry cheesecake, but it's actually good for you. For this recipe, the protein powder jumpstarts your metabolism while the strawberries add tons of nutrients. In fact, according to Healthline, berries are one of the best fruits for weight loss since they are low in calories and high in nutrients.
You'll need: frozen strawberries, frozen bananas, greek yogurt, vanilla protein powder, unsweetened almond milk
Recipe: Fit Foodie Finds
Shutterstock
Chocolate Peanut Butter Banana Protein Shake
This super satisfying protein shake recipe is the perfect blend of chocolate, peanut butter, and banana. Made with plant-based ingredients and filling enough to keep you satisfied, this protein shake is another great option for a dessert-like smoothie that keeps you on track for weight loss.
You'll need: frozen banana, unsweetened almond milk, cinnamon, peanut butter, chocolate protein powder
Recipe: A Simple Palate