Everyone knows that mornings can be hectic, but most people don't realize the effect their morning routine has on their whole day. It's an important time when you need to get yourself ready and prepped for what's ahead, and it should be filled with actions that help you feel better and more prepared rather than feeling stressed or rushed.
"I always tell my patients to plan their mornings the night before so their days can be healthier," New York-based nutritionist Regina Fazzini explains to SheFinds. "Whether it's packing your lunch so you don't have to buy unhealthy takeout food or picking out your outfit for work, it's always better to do what you can the night before to help avoid feeling rushed in the morning. These decisions are crucial for the outcome of your entire day!"
Not sure if your mornings are playing out right? Here are some unexpected morning habits that experts say could actually be ruining your day. They may seem harmless at first, but these common habits definitely won't help you start your day off on the right foot.
Not Starting With Breakfast
Breakfast is needed to kickstart your metabolism for the entire day, which is why it's important to start your day with protein and fiber-rich foods to keep you feeling fuller for longer. If you skip breakfast, it's very likely that you'll end up binge eating unhealthy foods and snacks throughout the day--so it's always best to make time for the most important meal of the day.
If fitting in breakfast is always hard for you, try making an easy breakfast for yourself the night before so that you can grab it and go. We recommend trying overnight oats, breakfast bites, or yogurt parfaits.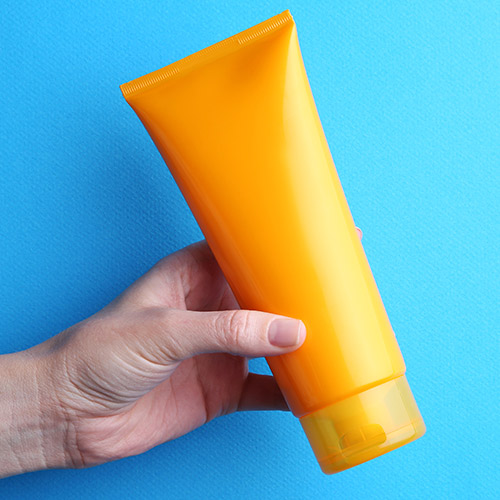 Forgetting Sunscreen
Applying sunscreen is the most important step in every morning routine, regardless of your gender! Forgetting it has short-term and long-term effects including sunburn, premature aging, and potentially skin cancer!
We love EltaMD UV Clear Sunscreen ($33) because it offers SPF 46 protection and uses niacinamide and hyaluronic acid to promote healthy-looking skin.
Hitting The Snooze Button
Waking up is hard, especially when you didn't get a good night's sleep. But hitting the snooze button is one of the worst things you can do for your body.
While it may seem like you're getting more beauty sleep, you're actually making yourself more tired and that can make you feel less alert and less productive later in the day. The extra minutes of sleep are bad quality and waking yourself up mid-R.E.M. cycle with make you feel even more groggy.
To ease yourself out of your snooze button habit, we recommend setting your alarm for when you actually need to get up and to use an alarm sound that makes you feel happy and alert.
Skipping Moisturizer
Your skin needs moisture to stay healthy. Skipping moisturizer in the morning will make your skin feel dry and flaky, which can make it irritated as the day progresses and cause you to be uncomfortable or in pain.
Regardless of the formula and thickness you prefer, it's always best to use a moisturizer that contains antioxidants, which help protect your skin from free radical damage, and broad-spectrum SPF protection. We love Garnier's SkinActive Moisture Bomb ($14.97).
Are you guilty of these morning habits? Let us know in the comments below!
Photos: Shutterstock
SheFinds receives commissions for purchases made through the links in this post.