In recent years, there has been a new wave of athleisure companies building their brands and reaching new audiences. One that has made a name for itself is Fabletics.
With one of its founders being Kate Hudson (ever heard of her??), it was sure to be a hit. Whether you are a workout newbie or a seasoned pro, here are some things you need to know about this affordable activewear company.
[Photo: Instagram]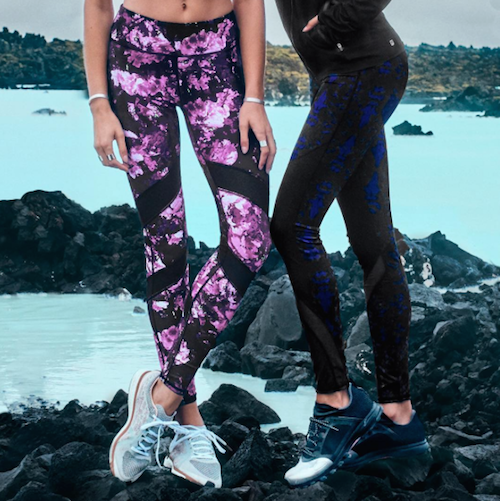 You can skip as many monthly charges as you would like. Yes, you read that correctly.
Even though Fabletics is a subscription-based company, you can skip payment for as many months as you need (without penalty) in order to prevent monthly charges to your account. In order to do so, log in between the 1st and the 4th of the month to avoid pesky fees.
[Photo: Instagram]
You can shop at any time. You don't necessarily have to wait until the first day of the month to get the outfit your heart desires. A lot of other subscription services only let you shop during a certain time window and once that window is up, even if there are some cute leggings that you are dying to have, you would have to wait until next month with no guarantee that they will still be there. Not with Fabletics!
[Photo: Instagram]
The choices are endless. Each month, Fabletics sends out an email to all its members with selected outfits of the month. From there, you can choose different colors and sizes for each piece and even buy just individual items as opposed to the whole outfit!
[Photo: Instagram]
You can cancel your subscription without penalty. It's very easy and quick, just call and verify your information to get your membership canceled.
[Photo: Instagram]
You get rewards just for shopping. Any purchase with Fabletics earns you the opportunity to get free stuff. Additionally, you can earn rewards if you review their items.
You can redeem rewards for any of their merchandise and discounts, but make sure to use them within a year as they do expire after that.
[Photo: Instagram]