Perfect makeup is all about putting your blending skills (and tools) to good use. Regardless of the quality of your foundation or CC cream or how flawless your contour efforts, if you aren't blending correctly, it could be adding years to your appearance. The good news is that there are quick and simple fixes that can make all of the difference. Before you invest in new cosmetics or give up and declare yourself the "worst" amateur makeup artist ever, consider these 5 common blending mistakes that could be aging you — and are easy to reverse.
[Photos: The Viva Luxury, Shutterstock]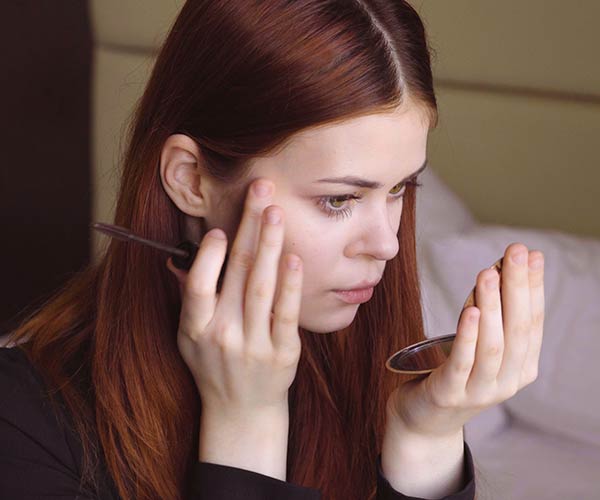 You're blending in low light
Sure, it's a royal pain to move your makeup and mirror out of your bathroom and into a well-lit bedroom, but finding the right light can save you from leaving the house with a streak of bronzer across your cheekbone. Instead of relying on your bathroom lighting, which is probably quite different from natural light, consider investing in a double-sided lighted makeup mirror that features magnification to view your skin up close. Doing so may be jarring at first (you will see pores), but it will help you blend your foundation to perfection.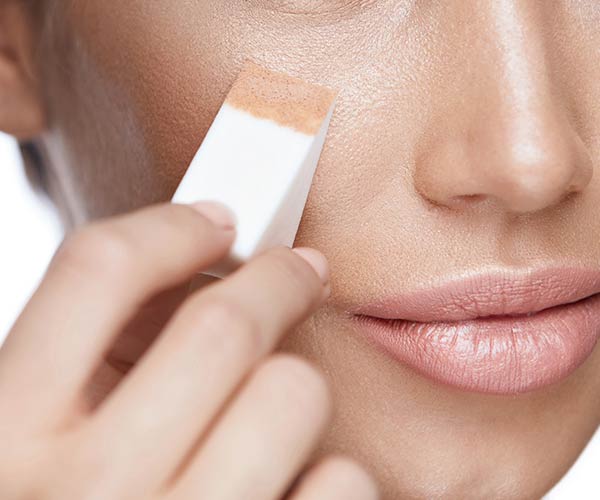 You're going too heavy with contour powder
A lot of beauty mavens skip heavy contour makeup altogether, especially if they're getting made up for daytime. If you prefer the look of contoured cheekbones, make sure your contour powder isn't too dark for your skin tone and that you are balancing it out with a lighter highlighter before blending all shades together. You should never be able to visibly point out where your contour powder ends and your highlighter begins.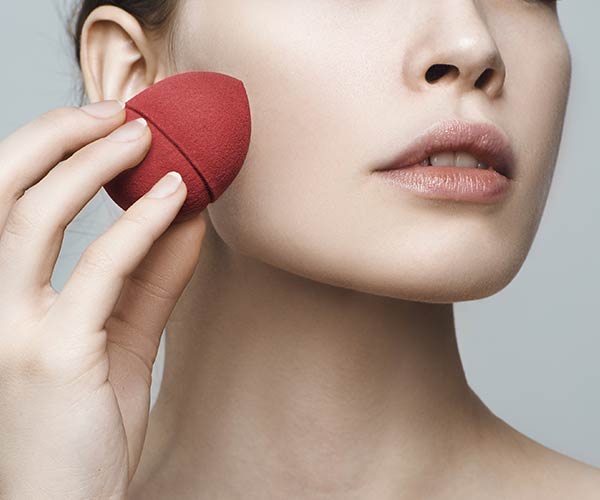 You're using your hands for everything
Your hands are great tools that can be used to apply eyeshadow and lipstick — but when it comes to blush, foundation, powder, or contour makeup, there is something to be said for utilizing the appropriate brushes designed for each type of face makeup. A great foundation brush can blend and create an airbrush effect while it covers a greater area of your face than is possible with fingers, while a blush brush is angled in such a way that it deposits color onto the apples of your cheeks, making it less likely that your makeup will appear streaky. A BeautyBlender or makeup sponge are solid makeup application alternatives if you prefer them to brushes.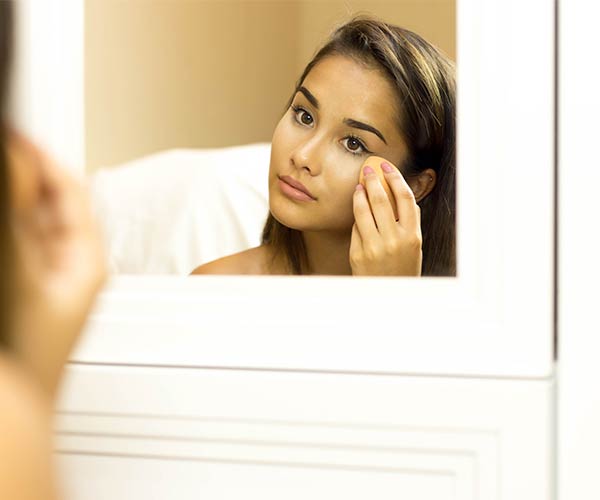 You're not prepping your skin first
Your foundation and eyeshadow will glide on a lot easier if you prep your skin beforehand. After cleansing and moisturizing your skin, consider using blotting papers to absorb excess oil. Add a face an eyeshadow primer to your makeup routine and you'll be amazed at how matte and smooth your complexion will look and feel — providing the ideal canvas for foundation and shadow. A primer will prevent streaking and will help your makeup last hours longer.
You're forgetting your neck and eyelids
Are you still stopping your makeup application at your jawline? Go lower! One of the biggest blending mistakes many of us continue to make is forgetting that our necks (and eyelids and even the tips of our noses) need makeup, too. If you're applying foundation to your face, don't forget to cover every area of your face and neck in order to avoid streaks and two-tone skin. And, while we're on the topic of skin tone, your foundation should complement your skin — attempting to "tan" it with a too-dark foundation is only going to result in a blending nightmare. If you're desperate for a sun-kissed glow, apply a bit of bronzer in a "3" shape to the top of your forehead, cheekbones, and along the jawline. And then blend and blend some more!