Overalls are a 'no brainer' for literally no one--even really stylish girls have to put some thought into wearing them. But, oh boy, is the payoff good. When they're cool, they're so cool. We rounded up 5 outfits from style bloggers like Gal Meets Glam and Song of Style, plus their best style tips for wearing 'em.
Here goes...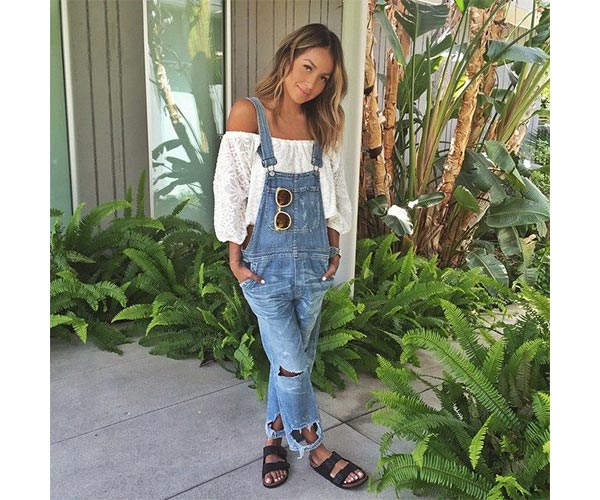 1. With an off-the-shoulder top
Blogger Sincerely Jules paired her distressed overalls with a white off-the-shoulder crop top, sunnies and Birks. Nice!
[Photo: Sincerely Jules]
2. In white
Song of Style opted for a white pair, which we think looks so good and is totally summer-friendly.
[Photo: Song Of Style Instagram]
3. With a striped tee
This is THE Pinterest overalls look, and a favorite of style blogger Jess Ann Kirby.
[Photo: Jess Ann Kirby]
4. With astatement necklace
Great jewelry is a panacea for all style woes. Just throw on a bib necklace or tassel earrings and you're golden, just like Viva Luxury did.
[Photo: Viva Luxury]
5. With great heels
A D'orsay pump or fabulous sandal will make the overalls look more fashion-y and less farm-y.
[Photo: Always Judging]