Do you eat with your mouth, your eyes or your stomach? Experts say many people fail to eat with their stomachs. We shovel delicious-looking (eyes) foods into our mouths (mouths!) without considering if we're full (stomach). Experts say it takes times for your brain to tell your stomach that you don't have any more room for food. But there's a huge plate with a burger and fries in front of you and it's been devoured before the full signal arrives. It's simple: Eating large portions leads to weight gain and we're all making a lot of mistakes. These are the big issues.
Eating Multiple Servings
When a pint of ice cream is placed in front of us the choice is simple: eat the entire thing. Even personal shame cannot stop us. "If you're guilty of mindless eating and snacking, try buying single serving foods," says Jenna Amos, a registered dietician with siggi's yogurt. "The end of the package creates a natural stop and brings you back to the moment of eating." It works for healthy foods, too, not just treats.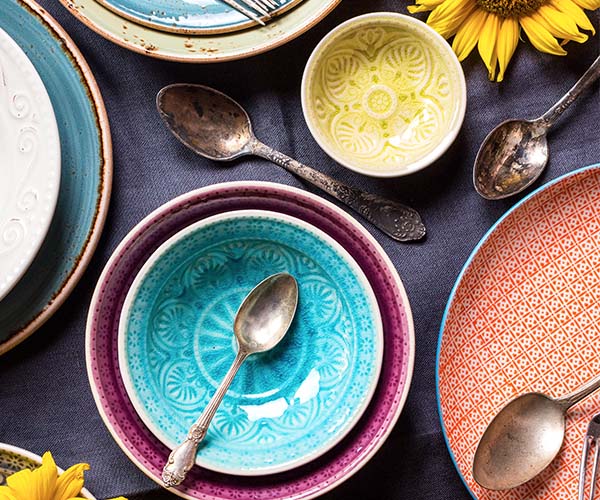 Using Big Plates
Presentation plays a big role in portion control. People like to see food cover an entire plate. It just looks "right". And then you polish off a giant plate of food. "Choosing smaller plates and bowls for serving meals and snacks can help keep portions in check," says Amos. "One cup of pasta looks like a much larger serving in a 4-ounce bowl as opposed to a 16-ounce bowl." It's like playing a trick on your eyes that benefits your waistline.
Eating Overboard
"Even too much of a good thing can negatively impact weight," says Amos. Just because a food is low-calorie and nutrient dense that doesn't give you license to eat endless amounts. If you fill up on one type of food, then you're missing out on eating a variety of healthy items. "The gold standard when it comes to eating healthy is to eat a variety of foods in proper portion sizes."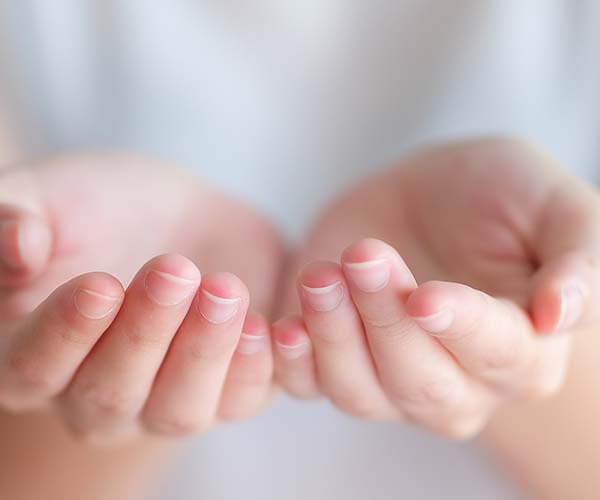 Missing Visual Cues
So just what is a portion size? That's going to vary from food to food and no one is expected to always get it right. Rebecca Elbaum, a registered dietitian in New York City, tells her clients to use their hands as guides. "The size of a fist is a serving of carbs, the size of the palm is a serving of protein, and two handfuls represent fruits and vegetables," she says. "You should have this amount of each food group at every meal to make it balanced and filling." Another trick from Stephanie Perruzza, a registered dietician at KIND Snacks, is to compare portions to recognizable objects. She says 1 cup = the size of a tennis ball, 1-ounce of cheese = the size of a domino, 3-ounces of protein (like meat, fish, and chicken) = a deck of cards. We can totes to this!
Misunderstanding Food Labels
When you're not comparing your thumb to a tablespoon of almond butter always read the food label. They are wordy and confusing but you must decipher serving size to meet your weight los goals. "Many people don't read the number of servings in a bag and end up eating the whole bag which is 4 servings," says Elbaum. Now you went and made a 100-calroie snack into 400 unwanted calories. We just looked a big bag of our fave pita chips. It says there are 18 servings in the bag and 1 serving is approximately 10 chips.
How did they get those numbers? "It's based off of how much individuals actually consume of a specific food and not a recommendation of what you should eat," says Perruzza. And from there you can determine your portion size, which is the amount of food you choose to eat, based on the calorie, sugar, fiber and sodium content.
[Photos: Shutterstock]