You bought a slow cooker to make homemade meals a snap. And it totally works. You've been ordering in a lot less, which means you're eating more healthy. Here's another thing your slow cooker can do: help you drop weight. "Slow cooking allows you to break down tougher more inexpensive cuts of meat without added fats or oils," says Abbey Sharp, RD, of Abbey's Kitchen. "It also helps bring out the natural flavors of foods so you can avoid having to add excess salt." Here are her suggestions for recipes that use anti-inflammatory ingredients.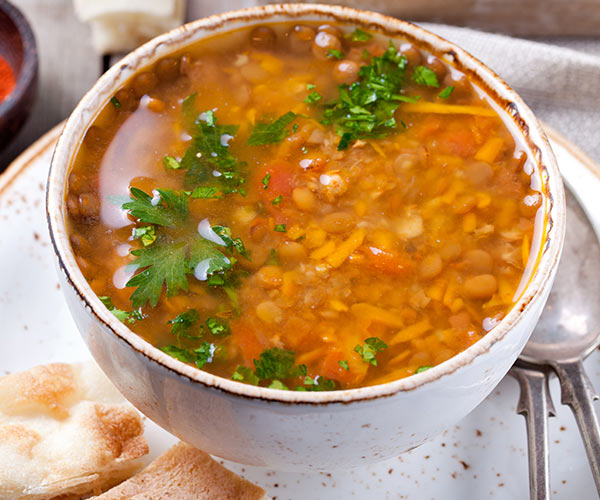 Slow Cooker Lemon Rosemary Lentil Soup
What's filling, delicious, has the anti-inflammatory protein you need to stay energized and contains virtually no fat? Lentils! One cup has 8 grams of protein and 7 grams of dietary fiber. We never realized a vegetarian meal could be so filling and satisfying. If you still associate lentil soup with your grandma, then we challenge you to try this recipe. It has all the flavors of today and none of the weight gain.
Chicken & Black Bean Chili
There's a lot of fat-fighting power in humble black beans. They have protein and fiber plus B vitamins that could accelerate weight loss and prevent fat from settling in your middle. Mix them with protein-packed chicken and you have a fiesta! Tip: look for canned beans that are labeled as "low-sodium."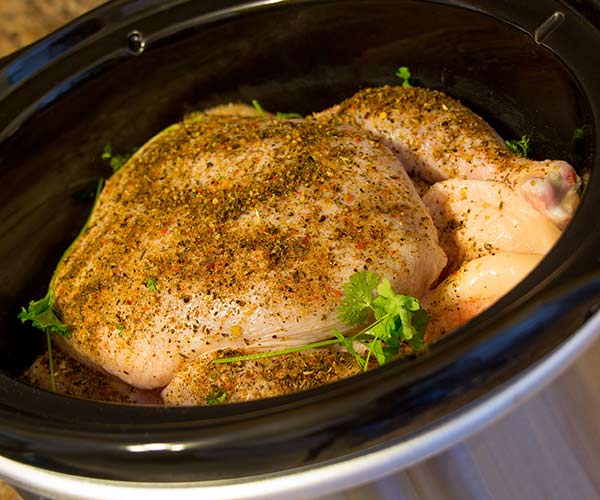 Slow Cooker Chicken Tagine
Chicken diners can become very tedious. But please don't give up. Chicken is an important low-fat protein that won't cost you much at the market. You just need to learn how to spice things up. Journey with us to Morocco for a sweet and spicy chicken dish that's traditionally cooked in a special clay pot called a "tagine". But there's no need for an exotic appliance. Your standard slow cooker will transform some ordinary chicken into a flavor adventure.
Slow Cooker Vegetarian Lasagna
We. Love. Pasta. But when we're trying to drop pounds it's the worst thing we could possibly eat. All of those empty carbs and caloric cheeses will go straight to our hips. So it was our good fortune to learn about this slow-cooker version that's way healthier than the original. Spinach, whole-wheat noodles and part-skim cheeses play a big role in this dish.
Slow Cooker Meaty Quinoa Cabbage Rolls
Lean beef and turkey are figure-friendly, anti-inflammatory proteins that can satisfy cravings for a hearty meat sandwich. Quinoa is a carb but also a complete protein that won't cause a spike and drop in blood sugar. The cabbage leaves take the place of gluten-packed bread – ingenious! Put all of these ingredients for a "watching your weight" dinner (and invite friends!).
[Photos: Shutterstock]