Whether you're trying to shed the first or last 5, an easy place to start is with an anti-inflammatory smoothie for breakfast. "Chronic inflammation can negatively affect the hormones that regulate your hunger and metabolism," says nutritionist Alex Caspero of Delish Knowledge. And we know how that ends: with weight gain and a bulging belly. Plus smoothies are a great way to get fruit, protein, fiber and anti-inflammatory benefits in one pretty glass – even if you don't add leafy greens (we're not big fans). Try one of these cold creations tomorrow morning.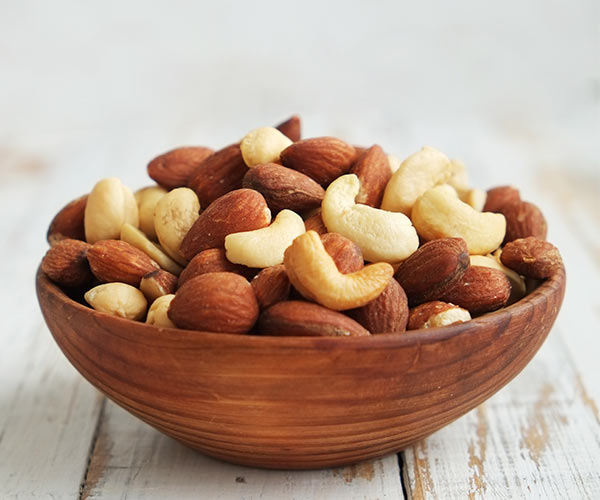 Strawberry Banana Cashew Smoothie, The Gourmet RD
Berries are an excellent choice for smoothies because they have high fiber contents. Plus all berries are high in polyphenols, micronutrients that combat cellular stress by slowing down and blocking the inflammatory response in the body. They also contain flavonoids, a bioactive component of fruits and vegetables, which have the potential to influence weight. This recipe calls for cashews but any nut will do. A recent study showed that people who ate walnuts felt less hunger and had better impulse control when exposed to tempting foods, while other studies have shown that people who eat any type of nut weigh less than people who don't.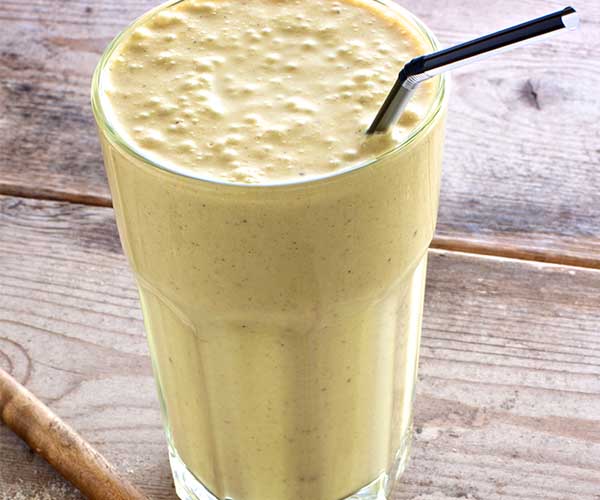 Coconut Golden Milk Smoothie, siggi's
There are two unusual anti-inflammatory ingredients in this exotic smoothie: cauliflower and turmeric. Cauliflower is so incredibly versatile and healthy. And to think you've only been eating it as a side dish! It's in this smoothie because it's anti-inflammatory and rich in antioxidants. Cauliflower is also packed with Vitamin C and K, and it aids in detoxification and healthy digestion. You're not going to get an overwhelming cauliflower taste because of the turmeric. It's a spice that contains curcumin, a natural anti-inflammatory and antioxidant compound that will help prevent belly fat. It also gives the smoothie a glowing, golden hue. Try Simply Organic Turmeric ($5) or buy the root fresh.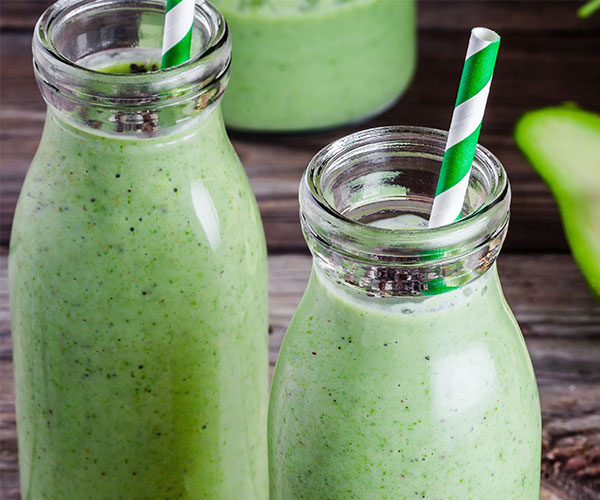 Matcha, what? It's green tea: A super potent, specially harvested, purest of pure version of green tea that comes in a powder form like Ito En Matcha Love Culinary Matcha ($18). This smoothie will get you the health benefits often associated with sipping a hot cup. Green tea contains the compound EGCG, a catechin, which shines as an anti-inflammatory superstar thanks to its proven effects on a wide-ranging spectrum of conditions and diseases. It also has the ability to raise your metabolic rate, too, allowing you to burn more calories.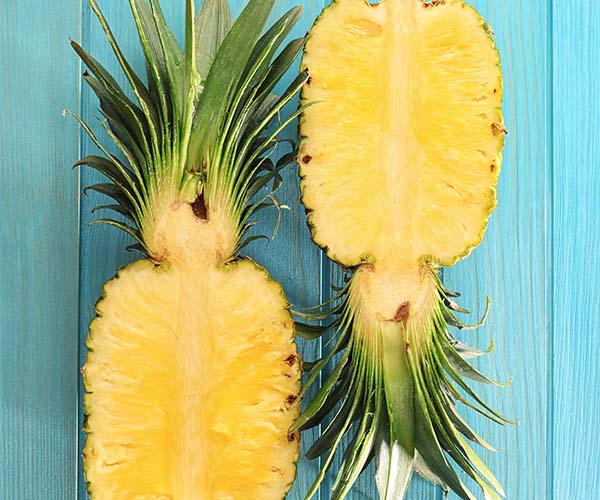 Almond Pineapple Smoothie, Atkins Nutritionals
Eating low-calorie, anti-inflammatory snacks like almonds help people achieve weight loss goals. Why? They have fiber and protein, a combo that keeps you full for the longest period of time and on the fewest calories. Adding them to a smoothie is a nice alternative when you need more to eat than just a handful of nuts. We love the tropical taste of pineapple. It has potassium – the number one enemy of belly bloat– plus lots of enzymes to ease digestion. Word of warning: always use fresh pineapple. Avoid the canned cubes because they're loaded with excess sugar and that's exactly what you're trying to void when chasing away those last 5 pounds.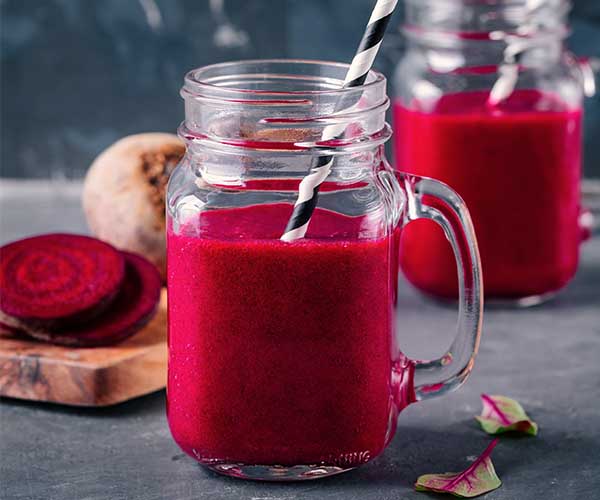 Ginger Beet Smoothie, The Roasted Root
Beets are gorgeous! The striking deep red pigment comes from the betalains in this root veggie. And just like other richly hued fruits and veggies, the beet is loaded with antioxidants that reduce inflammation and stave off diseases. Beets join fiber-filled strawberries in this smoothie along with a top anti-inflammatory supplement: ginger. This sweet and spicy food aids digestion and helps metabolize excess adipose tissue (that's a fancy word for fat). Ginger also decreases hunger and bloating. And don't leave out the flax seeds. They have a high concentration of plant-based omega-3s that have been shown to increase good cholesterol and decease the bad. It also reduces inflammation and in turn reduces storage of fat. Flax doesn't have a potent taste so you won't compromise the flavor of your smoothie.
[Photos: Shutterstock]
SheFinds receives commissions for purchases made through the links in this post.