Every woman should be getting *at least* her work wardrobe from Zara, if not her weekend one, too. They have the most incredible sophisticated basics with elevated twists that make them look way more expensive than they really are. We're talking cheap suede bags that stand the test of time, structured work dresses with secret shorts underneath so when your dress flies up you're good, blouses and tops that have one amazing detail on them that everyone gives you compliments on... this is the good stuff. Click through the slideshow to find out what their most loyal customers say are the 5 things every woman must have in her closet from Zara.
#1: Their Tops-With-A-Twist
"For tops, they have a lot of really good basics with a trendy twist," says Blair, a recent college grad whose gotten her new work wardrobe at Zara. "I have this one simple white top with flouncy sleeves that goes with anything."
[Photo: Zara Instagram]
Editor's pick: this Multi-Position Short ($49) that can be worn as a regular button-down, a tank, off-the-shoulder and more ways.
#2: Their Dresses With Built-In Shorts
This is genius--some of their dresses, called 'jumpsuit dresses', have built-in shorts. "Their dresses are really cool because most of them have little built-in shorts so you never have to worry about your dress flying up and flashing everyone!"
Editor's pick: Jumpsuit with skort and knot ($49.90)
Their Suede Bags
Their bag game is strong. "The suede bags are cheap and I own two of them, but I never sprayed them with suede cleaner or waterproof spray and they've both lasted a long time," says Blair. Pro tip: "From what I've noticed, they don't keep a ton of purse inventory in the stores, so if you see one you have to snag it right away."
Editor's pick: Zara split suede crossbody bag ($35.90)
#4: Their Dressy Shorts
Kick it up a notch in their totally-work-appropriate selection of dressy and embellished shorts. "They're really comfortable and super easy to dress up or dress down with different tops."
Editor's pick: Pleated Bermuda shorts with bow ($29.90)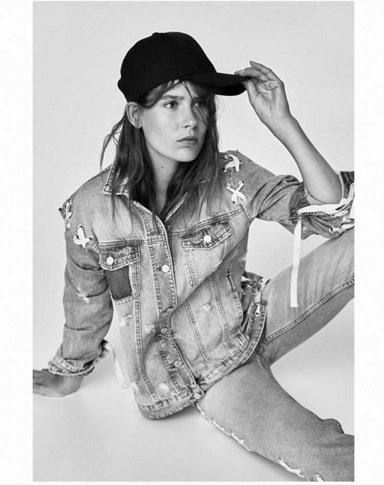 #5: Embellished denim
Their basics-with-a-twist concept works for denim, too. "They have a lot of cool variations. I've seen ones with zippers all over the legs and I have a pair of black ones with frayed, distressed hems that I love," Blair explains. Elevate your denim style--but with one caveat. "You do have to try on a few different pairs because some fit differently."
Editor's pick: Embroidered mid-rise jeans ($39.90)