The best new apps are the weird ones, right? As Alexandre Roche, co-creator of RealTalk, points out, "Snapchat was weird because everything disappears. Tinder was weird because it reduced romantic selection to a simple gesture. For [an app] break out, both the premise of the app as well as the design and vibe have to be really, really weird." It's so true! Aren't your favorite apps the ones that are just a little *different* in some way? It's the random functionalities that can make an app addictive. I mean, if it's too straightforward, then what's the point? Well, the next round of weird apps that you'll become addicted to are here.
What are they?? Click to find out.
Hype
If you have a really quirky sense of humor--like, you *can't* get enough weird memes--you need to download Hype, a recent app from the creators of Vine. There are so many creative functions on the app that we can't even explain them all--but to put it plainly, if you want to make triply visuals and send them to friends, Hype is the way to do it. But it's totally fun and addicting. We don't know how they come up with this stuff.

There's no tutorial for using it (like Snapchat), so here are some tips from CNET.
Lumini
The future of skincare is here, ladies. Samsung just announced that it will release two new products aimed at identifying your unique skincare issues (like, a zit before it even pops up) and giving custom recommendations for products and treatments to use. The Lumini is one of them--it's a tool with accompanying iPhone app aimed at millennial women. It seems a bit weird because it takes pictures of your face and analyzes them for skin issues--but it's also kind of genius, and if it works could be a game-changer for us ladies with problem skin. Imagine your iPhone telling you what products to use before bed so that you wake up zit-free? I would take some of that.
Watch the full video here.
Meitu
This crazy popular Chinese app just went public and is the ultimate for Photoshopping/photo enhancing pictures. Users can make their teeth whiter, reshape their jaw, slim their cheeks or nose, widen their eyes, play with skin tone... It's crazy! "Our mission is to make the world a more beautiful place." If you want to know what you would look like (say, if you're considering some Kardashian-level plastic surgery?) or just want to goof off and send enhanced pics to friends, download the app.
Kérastase Hair Coach
Bet you never thought you'd need to link your airbrush to your iPhone--but you really do. This revolutionary brush and accompany app that launch in fall 2017 gets a psychical report on your hair health (things like dryness, tamage, tangling and more) and then delivers individualized suggestions for hair care to the app. Will 2017 be the end of "bad hair days" for good?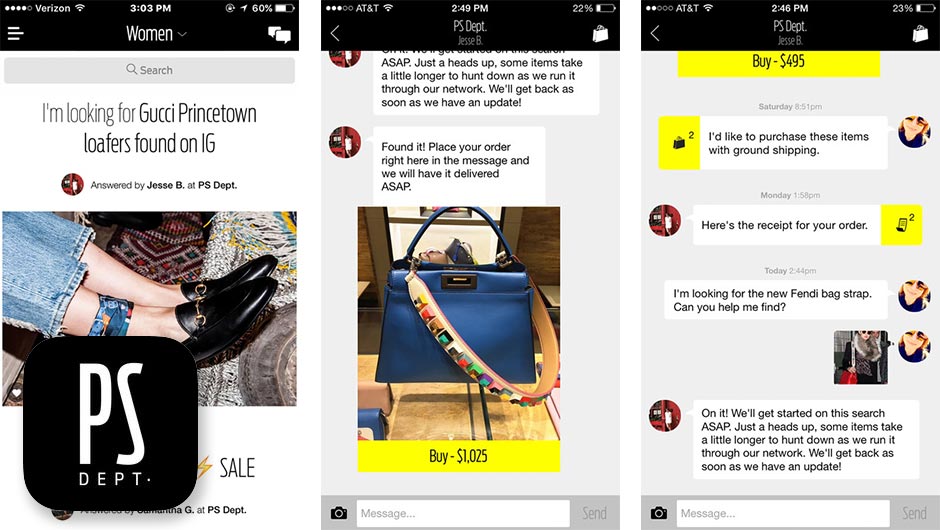 PS Dept
This awesome app claims to be the "Genius Bar For Fashion." Find any product, hook up to fellow fashionistas, ask obscure and specific fashion questions, get advice and more. It's wierd because you'll probably find answers to fashion questions you didn't even know to ask. A must-have for style lovers.