There are plenty of skincare products out there, but none are as important as an eye cream. These specially-designed creams and gels may seem low on the skincare totem pole, but they're the only products that cater to the sensitive under-eye area by delivering instant hydration and nutrients to reduce dryness, dark circles, wrinkles, and puffiness. "Having a dedicated eye product is very important for people after the age of 25," Dendy Engelman, MD, of Medical Dermatology & Cosmetic Surgery Centers in New York, tells MyDomaine.com.
Where To Find The Best Cheap Eye Cream For Dark Circles
Thankfully, there are plenty of affordable drugstore eye creams available that work just as well as the expensive stuff–some even work better than Botox! This is especially true if you're looking for the best cheap eye cream for dark circles. Trust us, your local drugstore has got you covered!
How To Use The Best Cheap Eye Cream For Dark Circles
Not sure how to use an eye cream to maximize its benefits? Here are some amazing dermatologist-approved tips that will help you get the most of your eye cream:
1. Use It After You Wash Your Face
"After cleansing and toning at night, apply eye cream before the rest of your skin-care products," Dr. Neal Schultz, MD, tells Well+Good.
2. Try A Caffeine-Infused Formula For Puffiness
If dark circles and puffiness are your top under-eye concerns, it's best to use a caffeine-infused eye cream as this ingredient "naturally depuffs the eyes," according to Dr. Arash Akhavan, MD.
3. Make Sure You're Applying It To Your Whole Eye Area
It's important that you're catering to all of the under-eye when you're applying your night cream and not just under your eye. Dr. Ellen Marmur, MD, suggests bringing "it all the way to the eyebrow and around the eyes widely" to get the best results. She also says that you should apply your chosen eye cream every day and night, too! Want more application tips? Dr. Akhavan recommends applying your cream "around each eye with your ring finger and massage outward—this will help push fluid out of the area."
4. Hyaluronic Acid Eye Creams Are Better For Wrinkles
Hyaluronic acid is a key molecule that absorbs up to 1,000 times its weight in water that is essential for skin that's lacking in plumpness and hydration. "[It] plays a very important role in reducing the appearance of lines and wrinkles. It helps control skin's hydration and also helps regulate collagen production," Dr. Schultz explains. Retinol eye creams are also excellent for reducing the appearance of fine lines and wrinkles. "The retinol stimulates collagen production to diminish fine lines and wrinkles along with reversing any sun damage," explains Monica Halem, MD, founder and medical director of The New York Dermatologic Surgery Cosmetic Laser Center.
Find Our Picks For The Best Cheap Eye Cream For Dark Circles
Ready to see which eye creams are the best bang for your buck? Keep scrolling to find out which formulas our editors say are the best cheap eye creams for dark circles and more: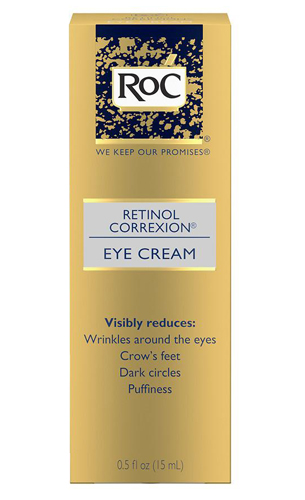 RoC Retinol Correxion Eye Cream ($23.99)
Olay Eyes Ultimate Eye Cream for wrinkles, Puffy Eyes, & Dark Circles ($25.59)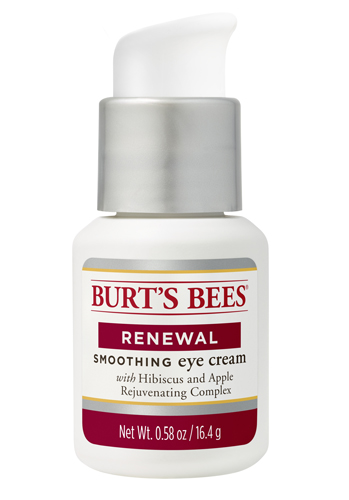 Derma E Hydrating Eye Cream with Hyaluronic Acid and Pycnogenol ($16.99)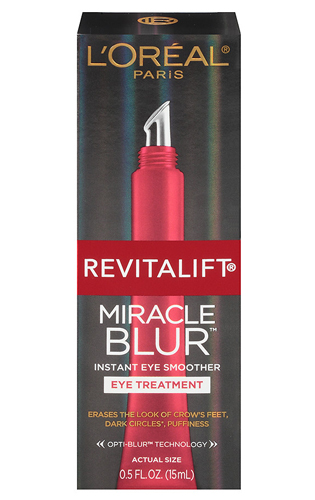 L'Oreal Paris Revitalift Miracle Blur Instant Eye Smoother Treatment 0.5 fl oz ($24.99)
CeraVe Eye Repair Cream for Dark Circles and Puffiness 0.5 oz. ($15.99)
SheFinds receives commissions for purchases made through the links in this post.