All brides make a few missteps during the wedding planning process, and millennial brides are no different. These are six common mistakes and how to avoid them.
[Photo:
Ryan Ray Photo
]
Pinning too much.
As a wedding planner who works primarily with millennials (and as a millennial herself), Nicole Harris of One Last Frog sees a lot of brides basing their wedding off of their Pinterest wedding board containing 500+ pins. "This creates chaos sometimes because it becomes harder to lock down and stick with a theme, the right 'look & feel' and abide behind the parameters of their budget. Pinterest is great to get ideas and inspiration from, but creating your entire wedding on it is not always ideal for brides on a budget."
Relying on social media.
While the majority of your friends are online, weddings tends to be multi-generational celebrations so it's important to remember that a proper paper invitation may be in order and grandma may not be keen on grabbing all of the wedding day info from a wedding website, says Araceli Vizcaino-S of Azazie.
Crowdsourcing everything.
It's great to ask the audience and gather a number of opinions, but ultimately your wedding and honeymoon need to be your own, says Lindsey Epperly, a luxury travel consultant and owner of Epperly Travel. "Simply because the girl on the referrals board loved that hotel she visited ten years ago doesn't mean it'll impress you. Find vendors who truly want to get to know you and your preferences so that they can custom-tailor an experience to you."

[Photo: Erich McVey]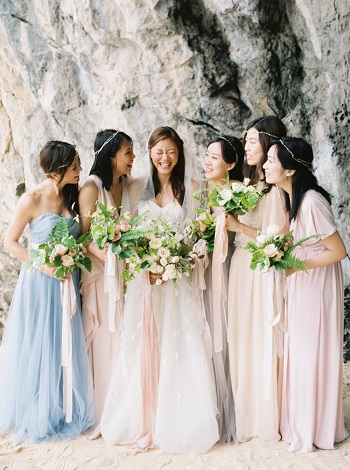 Skipping formal portraits.
While they can be time consuming and tedious, portraits guarantee you'll have photos of loved ones long after the big day, says Vizcaino-S. "No amount of photos collected from their wedding hashtag will make up for the missed opportunity of formal photos. If you're pressed for time and still want to get in your family portraits, gather your immediate family and a few key people instead of all of your relatives, which could take up a lot of prime dancing time."

[Photo: Erich McVey]
Doing it all online.
From booking the honeymoon to ordering favors and even bridal attire, too many millennial brides rely on the internet to plan their weddings. And while online shopping can lead to some great deals, there are certain items you want to see in person before you buy, such as wedding gowns, veils and rings. "Brides should look for businesses that offer to send samples of material or even offer a free try at home program," says Arsineh Messerian of Zveil. "If a company does not provide samples and lacks a generous return policy (that allows you to make a return in case the product isn't what you expected) then it's better to walk away and look elsewhere."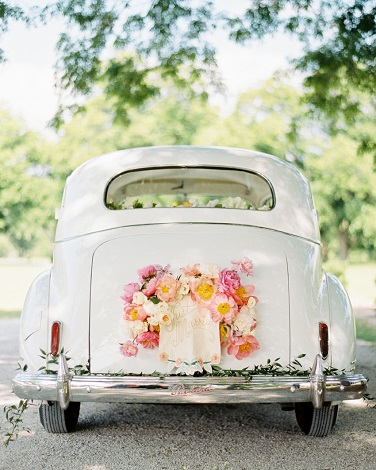 DIYing to death.
Often, millennial brides want to cut costs where they can by personally crafting and making their arrangements, décor, signs, candy bar, centerpieces, programs, etc. "This causes a lot of stress because there are a lot of moving pieces and trial and error involved," says Harris. "One tip I give to brides who want to DIY their wedding is to make and create one item with your bridesmaids to make it a fun experience, rather than a chore. But to solely make all of the place cards, aisle décor, sweetheart table, arrangements, etc. is simply not plausible for sanity purposes."

[Photo: Ryan Ray]