Anti-aging serums and creams have come a long way in recent years, but the best products will only work if you know how and when to use them. The ingredients you're choosing are just as important as the order in which you apply your products and even how long you wait between applications. If this all sounds too complicated, rest assured: all it takes is a few great tips, courtesy of these skincare experts, and a well-established morning and evening skincare routine to get the best and most youthful skin of your life.
Here are 6 useful tricks to keep in mind when using anti-aging products.
[Photo:
vivaluxury.blogspot.com
]
SPF is the most important anti-aging product of all.
No matter your age or skin type, every single anti-aging skincare regimen requires sunscreen, which experts agree is the most fundamental product. "If you're not into sun protection, don't bother with anti-aging treatment. It sounds harsh, but it's true," says Dr. Neal Schultz, NYC dermatologist, host of DermTV.com and creator of BeautyRx by Dr. Schultz. "If you want to improve your skin, what's the point of removing the ravages of sun and time with anti-aging treatments if you're not preventing further damage from the sun with sunscreen?  SPF is a non-negotiable."

If your sunscreen is mineral-based (titanium zinc), it should be applied after your serums and moisturizers, says Dr. David. E. Bank, founder of and director of The Center For Dermatology, Cosmetic & Laser Surgery. Chemical-based sunscreens, on the other hand, should be applied to a fresh face. "Mineral-based sun blocks don't allow penetration so they should be applied last," Bank says. "By contrast, chemical sunscreens need to be absorbed into the skin to work so they need to be applied first. Overall the minimal SPF should be 15, preferably SPF 30 should be applied."

Babo Botanicals Daily Sheer Sunscreen SPF 40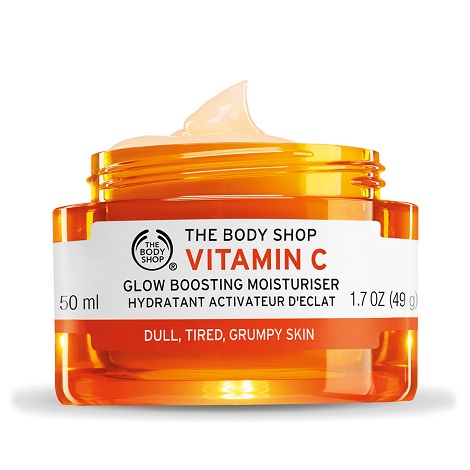 Apply an anti-oxidant serum in the morning.
Products with active ingredients that are meant to help skin quality should be applied directly to the skin, says Dr. Tsippora Shainhouse, a dermatologist at Rapaport Dermatology of Beverly Hills. Shainhouse recommends looking for quick-absorbing, highly concentrated products with vitamin C, vitamin E or coffeeberry or green tea. When applying products, Bank says never to over work or use too much product ("less is more"). "Apply in an upward massage motion using very gentle pressure," Bank says.

VITAMIN C GLOW BOOSTING MOISTURIZER
Memorize your product order of operations.
Okay, once an for all, Shainhouse explains the order in which products should be applied to the skin (because, yes, order matters). "Products with active ingredients that are meant to improve skin quality or a specific skin condition should be applied directly to the skin," she says. "If you use an acne medication, apply this first. If not, start with an anti-oxidant or skin lightening/brightening product. If you like the smoothing effect of a primer, you can add it now. Sunscreen can be layered over this (but you may choose to switch the order of sunscreen and primer, if one will be a better base for your makeup). Sunscreens with mineral ingredients (zinc oxide, titanium dioxide) actually deflect the UV rays, so they do not need to sit directly on your skin surface. Make-up is your final layer. If you allow your sunscreen layer to absorb into your skin first, the overlying layers will not dilute its effect."

If all else fails, take Bank's advice: "Products should be applied from the thinnest to the thickest in formula. That way each product is able to be maximally absorbed.  If you apply a thicker product first, the thinner product will not penetrate as well."

Almay Smart Shade CC Primer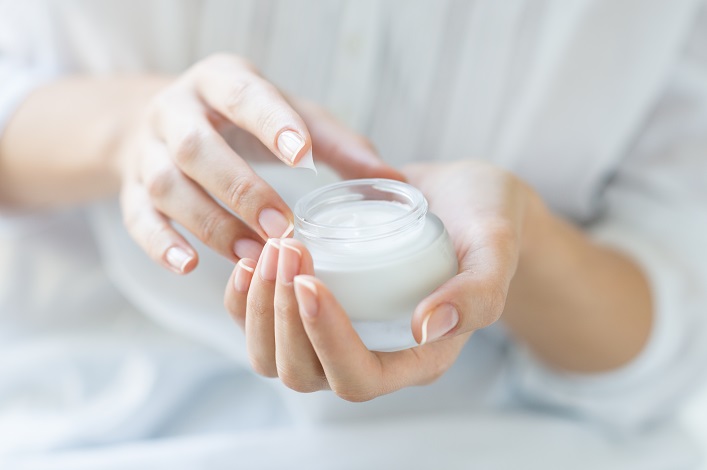 Be patient.
It takes patience not to rush your routine in the morning, but your skin will benefit from allowing each product to do its job before moving on to the next cream. "Products should be applied to the whole face and allowed to be fully absorbed before applying the next product," Bank says. "You should allow each layer to set for at least one minute before applying the next product otherwise they will 'dilute' each other."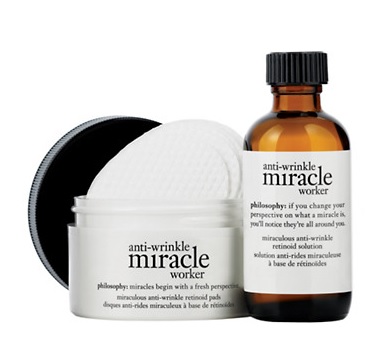 Start using a retinoid--at night.
Retinoids are as important as your favorite pillow at night if your goal is to keep your skin looking youthful. In case you're wondering, there's a good reason why you should only use them after sundown. "Most retinoids are not UV-stable and tend to break-down when exposed to UV light," Shainhouse says. "Thus, they should be used at bedtime on a clean face. If your skin is sensitive or gets too dry and irritated from topical retinoids, start slow. Start using them only 1-2 nights a week and increase as tolerated. If you are still too irritated, apply a thin layer of moisturizer first, and then apply the retinoid; this will buffer the effect until you get used to it."

PHILOSOPHY MIRACLE WORKER anti-wrinkle retinoid pads and solution
Buy products that dermatologists use.
If a great chef recommends a restaurant in town, you're going to take his or her advice, right? The same logic applies to skincare. Dermatologists have access to the greatest anti-aging products on the market, so if one catches their eye--or, conversely, makes them turn up their noses--we're all ears. "Look for peptide complexes and vitamin C," says Dr. Naz Saedi, Philadelphia-based board certified dermatologist. DCL's Profoundly Effective A SPF 30 and their DCL'S Peptide Plus Cream are two products that get the job done. The Profoundly Effective A SPF 30 firms, smooths, and hydrates the skin. Its emollients restore moisture and prevent damage. The Peptide Plus Cream is multifunctional and works wonders for things like anti-aging and elasticity."

Saedi says she thinks that most "firming" creams are over hyped and that they promise unrealistic results. "I recommend DCL's C-scape High Potency Night Booster 30 and their Peptide Plus Eye Treatment. I personally use DCL's Peptide Plus Eye Treatment. I think that product it is amazing for diminishing the appearance of fine lines and wrinkles. It uses nutrient-rich botanicals to significantly shrink puffiness and lighten up annoying dark circles. The C-Scape High Potency Night Booster 30 has incredible anti-aging properties and uses a unique vitamin C complex that releases into the skin."