From Andy Warhol-inspired sunglasses and cat lady-like makeup to Erin Wasson's latest capsule collection and American Apparel's #EqualityForward partnership, this month's collaborations are a fun mix that will cover all of your apparel, accessory, and beauty needs. Check out our slideshow to see what you'll be shopping this month.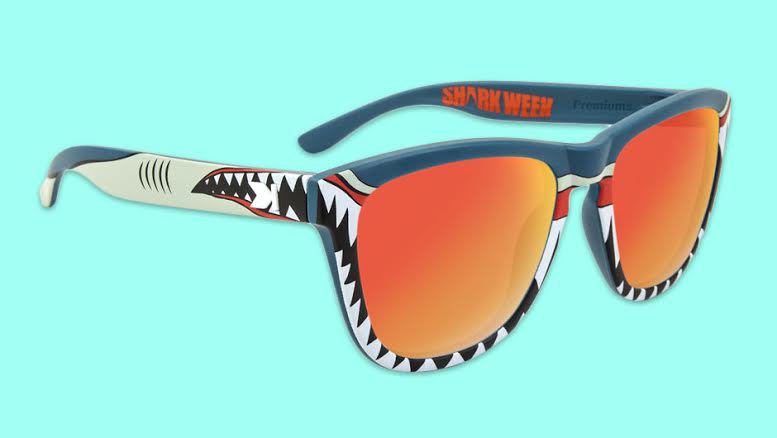 Shark Week x Knockaround Sunglasses
Knockaround Sunglasses has collaborated with Discovery Channel on a pair of limited-edition sunglasses for Shark Week 2015. The shades retail for $35, $5 of which goes directly to Oceana's efforts to protect the world's oceans. [Shop now]
Topshop x Kendall & Kylie Jenner: The youngest of the Kardashian-Jenner clan are providing their fashion taste towards the high street behemoth Topshop. Expect to see loads of carefree Cali-style clothing like floral rompers, denim cut-offs, and graphic print tops.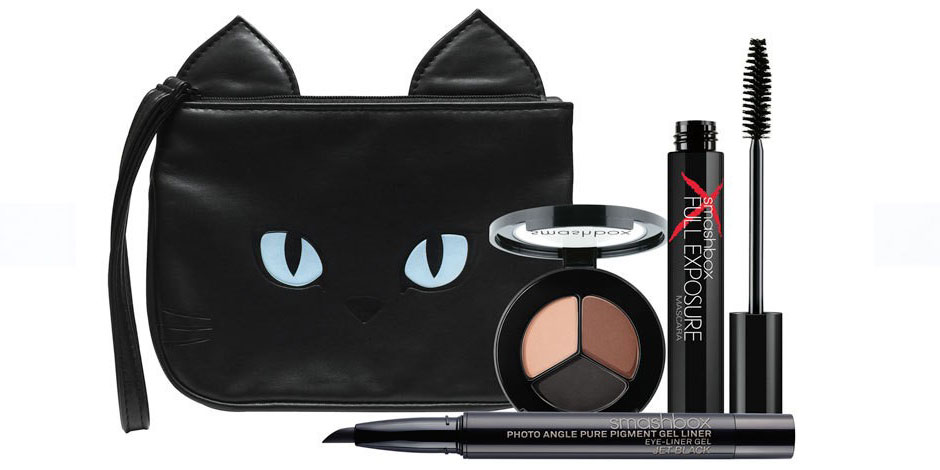 Smashbox x Nicky Hilton: If being a self-proclaimed cat lady lands you a beauty collab, then consider all of us makeup gurus. Nicky Hilton is proof that this can actually be a reality. Smashbox is offering three versions of the celebrity's cat-eye makeup kit: L.A. Natural, NY Classic, and London Colorful Graphic.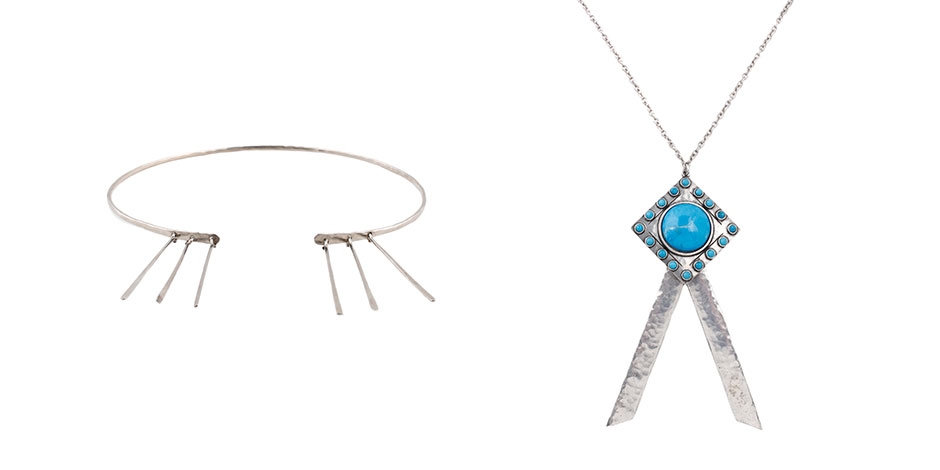 The 2 Bandits x Erin Wasson: Since teaming up with Alexander Wang and pioneering the off-duty model look, anything Erin Wasson touches turns to style gold. Her latest venture? A Southwestern-inspired jewelry collection with designer Tamar Wider of The 2 Bandits.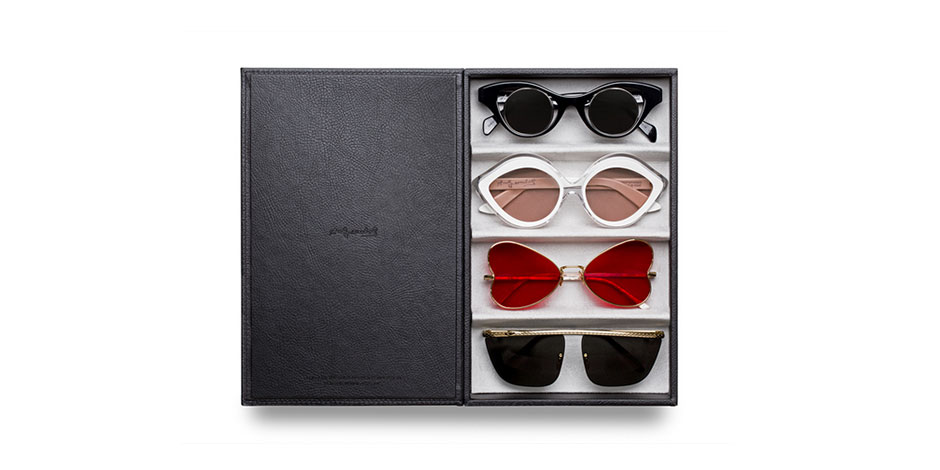 Retrosuperfuture x Andy Warhol: Oftentimes, Andy Warhol's influence on fashion is his Pop Art transformed into graphics and screenprints. It's about time his work inspired a different type of style set: sunglasses. His archive of portraits are brought to life with a collection of fantastical sunnies produced by Retrosuperfuture.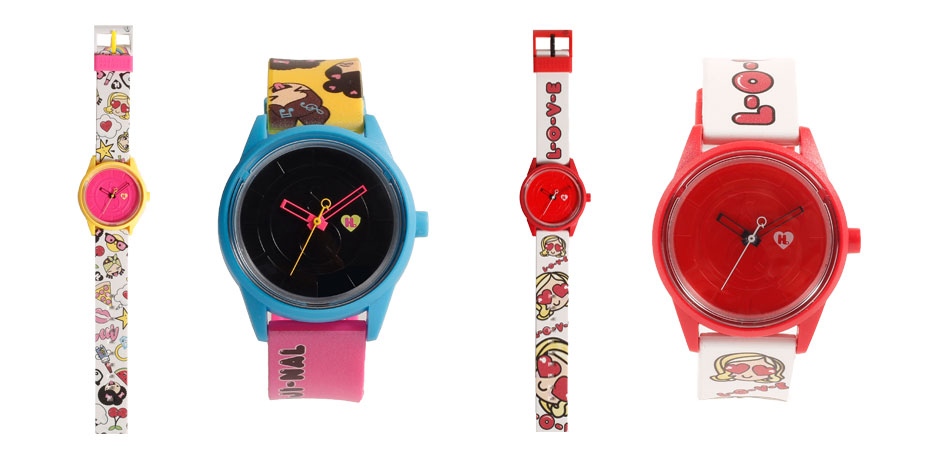 Harajuku Lovers x Q&Q SmileSolar Watches: The perfect match for this month's collaborations goes to Gwen Stefani's fashion brand Harajuku Lovers, which teamed with Q&Q SmileSolar to create solar-powered watches in a bevy of eye-popping prints and patterns.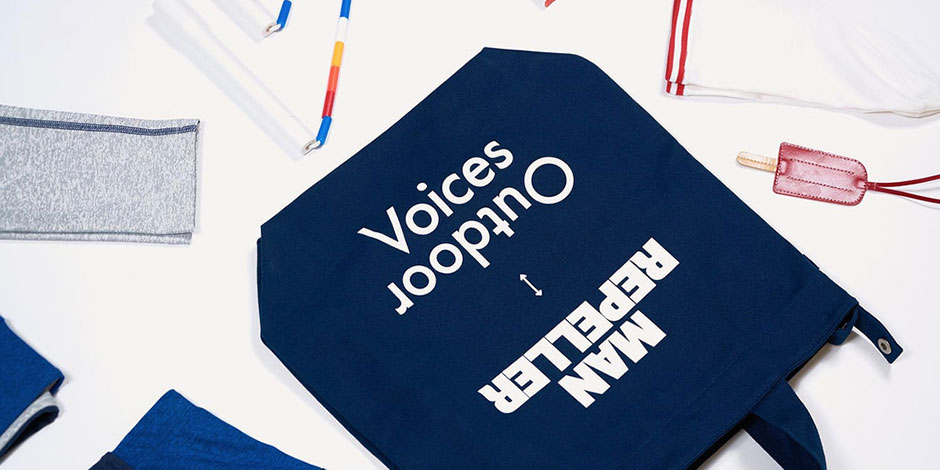 Outdoor Voices x Man Repeller: The famous Man Repeller aesthetic has tapped into the athletic wear market with a kit collaboration for fitness brand Outdoor Voices. Because your summer workout routine needs a sense of humor (and style), too.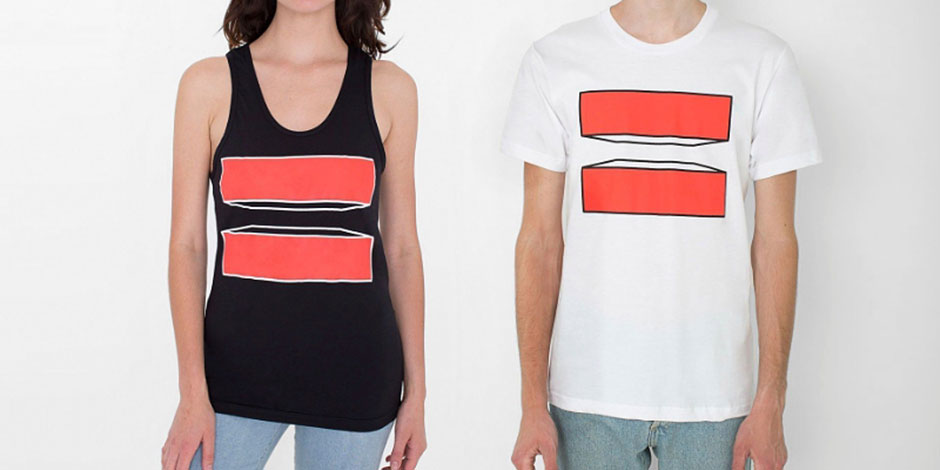 American Apparel x Human Rights Campaign Foundation: AA has teamed up with the Human Rights Campaign Foundation to create a basic tank and T-shirt with a graphic inspired by the HRCF's logo. Proceeds will go towards the organization that helps support and celebrate equality and freedom of expression.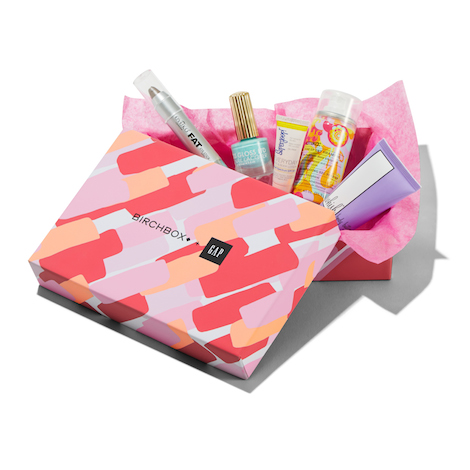 Gap x Birchbox: The classic American clothing brand is teaming up with Birchbox to launch summer beauty shops in seven Gap store locations across New York, L.A., San Francisco, Chicago and Houston. Offerings include full-size products, Try Bars (where shoppers can experiment), Build-Your-Own Box and exclusive subscription starter boxes. Products vary from store to store. Make sure to pop into one of the locations before the end of July.