Getting married during the holiday season can make for a magical and beautiful event. Make sure your holiday wedding is perfect by avoiding these mistakes.
[Photo:
sammblakeweddings.com
]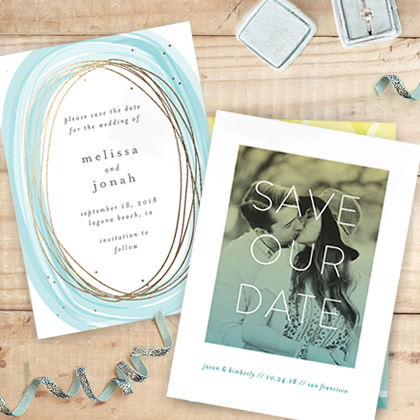 Not giving guests a head's up.
You want to give people as much notice as possible through save-the-dates and invitations, says Brit Bertino of Brit Bertino Event Excellence. "A normal timeline is 6-8 months for the save-the-dates, and for holidays you will want to try 12-16 months out. People often plan vacations and family holidays in advance so don't be surprised if there are more declines than for a non-holiday wedding."

[Photo: Minted]
Forgetting about other people's plans.
While immediate family and closest friends will be thrilled with your wedding no matter what the date might be, others--like second-tier friends, coworkers and extended family--might feel more put out that their coveted long weekend is now dedicated to your wedding, says Rachel Jo Silver of Love Stories TV. "The best thing you can do is make a point to acknowledge this and thank everyone. Whether it's during the ceremony or your toast, find a moment to let them know how much you appreciate their presence."

[Photo: Erich McVey]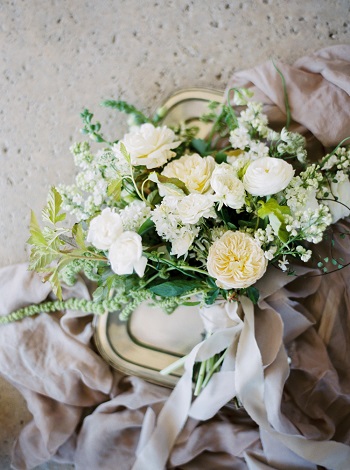 Waiting too long to book vendors.
Depending on the holiday, some vendors are harder to book than others, says Sabrina Seymore of Sabrina Seymore Events. For example, florists might be harder to secure for a Valentine's Day wedding, while a band/DJ might be already booked well in advance for New Year's Eve.

[Photo: Erich McVey]
Thinking you don't have to decorate.
One mistake brides make when planning a holiday wedding is assuming the venue they booked for their holiday wedding will be decorated like a winter wonderland, says Kim Forrest of Wedding Wire. "Like with any wedding, be prepared to decorate the venue space."
Overdoing the holiday theme.
Just because you have a December wedding, doesn't mean you have to have a red and green color scheme. "There are loads of beautiful foliage in bloom that time of year that can be incorporated into your design and color palette," says Brie Owens, Chancey Charm Atlanta Wedding Planner.
Only playing holiday music.
"We had one couple try her best to stick to a fully themed holiday wedding where they had the band play primarily holiday music," says Bertino. "Remember your wedding is not a big holiday party, so play what you really want to dance to."

[Photo: Erich McVey]
Not accounting for extra charges.
Some wedding vendors might charge up to 50 percent more for the services for a holiday wedding, says Yana Shellman of Yana Shellman Photography. "Wedding vendors will have to spend that special holiday not with their families and friends but serving brides and grooms and their families. Some vendors will have an extra holiday charge included into their initial quote to compensate for lost special moments with their loved ones."

[Photo: Erich McVey]
SHEfinds receives commissions for purchases made through the links in this post.