If you don't know the high-larious
Amy Schumer
yet, you will after this weekend. She's set to host the
MTV Movie Awards
on Sunday and we predict she will slay. Here are some fun facts about the comedienne who's about to blow up. [Photo: Splash News]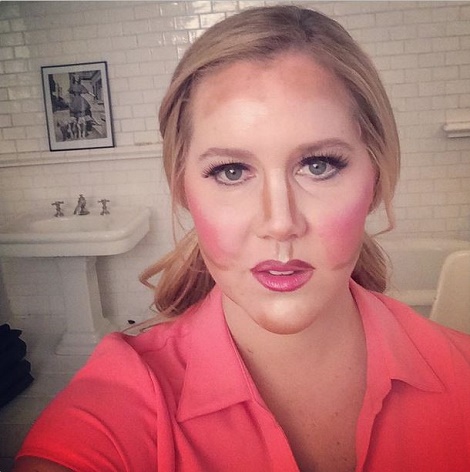 1) She was a toe model Amy was a toe model in college. Apparently, she received payment for each toe used during a modeling job. Her stand up acts usually include a set about this fun fact. [Photo: Instagram]
2) She's related to a senator Her cousin is New York Senator Chuck Schumer, who didn't know the two were related until the comedienne started getting some press.
3) She was on NBC's Last Comic Standing Amy placed 4th during the 2007 season. [Photo: Instagram]
4) She got her own show thanks to her jokes at the Charlie Sheen roast Amy appeared on the Comedy Central roast of Charlie Sheen in 2011 and killed it. The network immediately offered her a blind pilot deal after the show. [Photo: Instagram]
5) She auditioned for the role of Shoshana in Girls Yes, Amy could have had Zosia Mamet's role of Shoshana. She told Vulture, "Picture me with those girls," she says. "I'm a hundred years old. It would be like, 'Who's that old lady?'"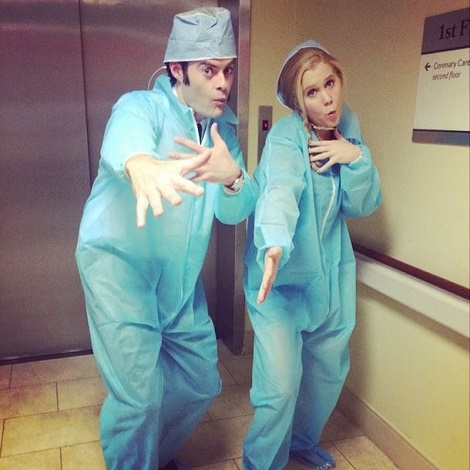 6) Her Howard Stern interview landed her a starring role in Judd Apatow's new movie Judd Apatow heard Amy's interview with Howard Stern on Sirius Radio in 2012. He stayed in the car to listen to the whole thing since he was so entranced by the comedienne. Form there, Apatow reached out to work with Amy. He directed, and helped her write the upcoming film, Trainwreck. Watch the ridiculously funny trailer here (and mark your calendars for July 17th!). [Photo: Instagram]
7) She was the first female comedian to take the stage on Ellen and Jimmy Fallon Amy was the first comedienne to take the stage on The Ellen Degeneres Show and Late Night With Jimmy Fallon. She appeared on both shows in 2014. [Photo: Instagram]