Springtime is all about celebrating the new, the invigorating and the colorful. We come out of hibernation eager to lighten our hair, throw caution to the wind with makeup colors and liven up our humdrum skincare routines with cutting-edge products. Spring 2016 is shaping up to be one of the most interesting seasons of beauty we've welcomed in a long while. We surveyed numerous beauty, hair and skin experts to come up with this list of 8 spring beauty trends you can start incorporating into your beauty routine now--because they're about to blow up.
[Photo: Imaxtree]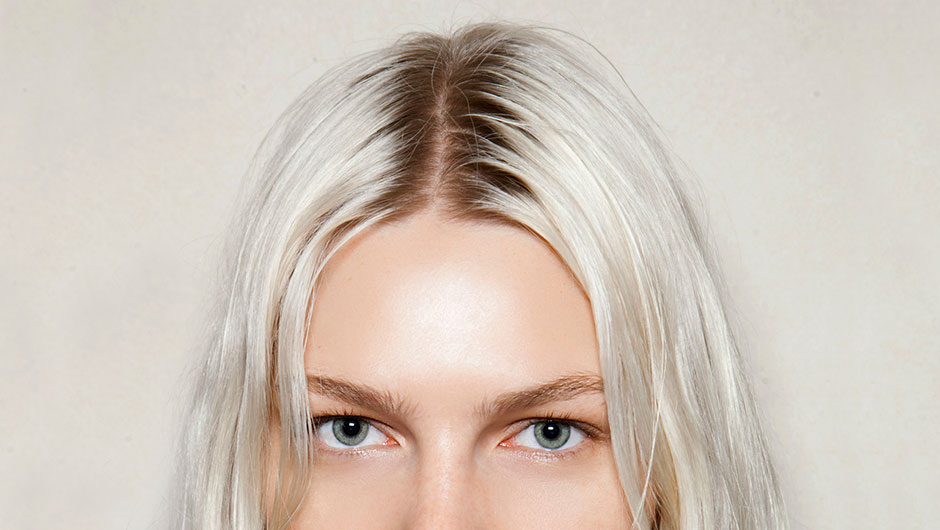 Colored Roots
"Spring is one of my favorite seasons for hair color, and this spring's hottest color trend is all about the roots," says Kristin Utterback, lead editor of latest-hairstyles.com. "From purposely placed pastel or copper roots to letting your natural root provide a cool shadow for the rest of your color to play off of, there is a rooty look for everyone this season. Look for pastel roots, copper roots, scalp shadow to beachy blonde, natural roots to platinum/pastel mix."

[Photo: Imaxtree]
Red Hair
If you've always wondered what you'd like as a redhead, this spring is the perfect time to try this color. "The spectrum of red is huge," says Emily Gierman, senior colorist at George the Salon Chicago. "From a strawberry blonde to an auburn brunette, there are so many options in between. As the weather warms up, it's always fun to warm up your hair color. Blondes can try a low commitment color by just glazing the hair with soft copper tones. Deeper reds need a little more love when it comes to maintaining the color. Davines alchemic red shampoo and conditioner is an amazing line for maintaining or enhancing your red hues. It's perfect to use in between color services."
Ethereal Skin
You're going to see the 'D' word everywhere this spring--dewy, of course! "The ethereal effect is in full force this spring," says Kate McCarthy, Media Consultant for Osmosis Skincare. "For the ultimate dewy look mix, mix one pump of Osmosis Skincare's Immerse Moisture Booster with our Long Wear Liquid Foundation. Blend in with the Medium Accent brush for an airbrush finish. To give your face shape without contouring, use our Finishing Powder to matte out the base of your hairline, hollows of cheeks and right below your jawline. This will give the dewiness a more defined look and lift your cheeks and round out your face without having to use too much product."

[Photo: Imaxtree]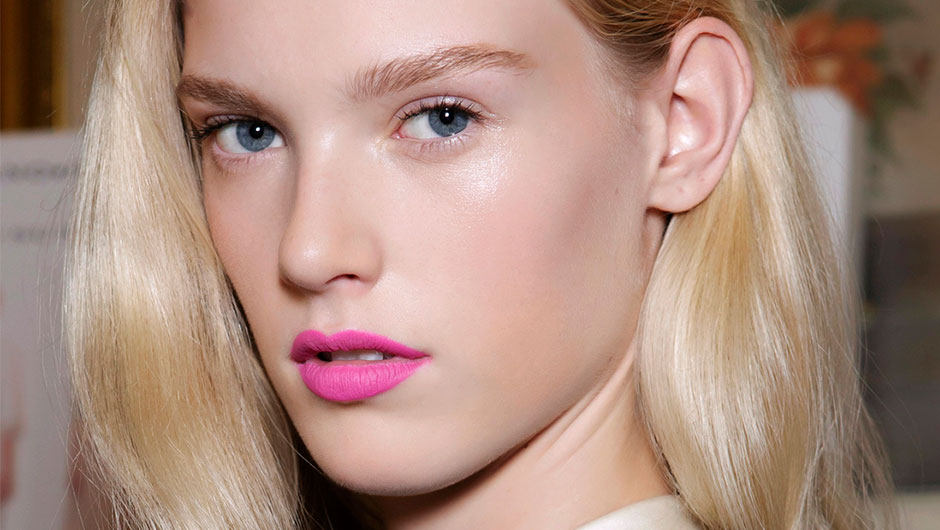 Pink Lips
Wondering what to do with your makeup to complement your healthy, dewy skin? Makeup Artist and Photographer Rachael Lynsey Rubin, founder of Beauty PaRLR and RLR Studio, says pink lips are all the rage this season. "For this spring, my favorite trend is definitely the dewy skin look paired with a matte, hot pink lip," Rubin says. "My favorite product to achieve the dewy skin look right now is Charlotte Tilbury 'Filmstar Bronze & Glow' Face Sculpt & Highlight. For the matte lip it's MAC's 'Candy Yum Yum. These two glamorous spring trends, paired with mascara and curly hair, will make you feel refreshed and ready for some beautiful weather."

[Photo: Imaxtree]
Kybella
Plastic surgery continues to evolve and include in-office procedures like Kybella, which melts submental fullness or fat beneath the chin with minimal or no downtime. "Kybella is essentially neck contouring without surgery," says Dr. Richard Swift, MD, board certified plastic surgeon. "Unfortunately, you cannot spot train to lose fat in certain areas. Women and men want more definition in their jawline and profile, which is what this treatment is targeted to improve. Often this collection of fat is hereditary and is very stubborn and cannot be removed with normal diet and exercise."

After mapping out a grid on the patient's submental area, a Board Certified Plastic Surgeon injects lidocaine to numb the area, Swift says. Once the area is numb, the injector injects a small amount of deoxycholic acid along the grid marks and this goes to work dissolving the fat. "Patients generally don't feel any pain, maybe a small amount of discomfort," Swift says. "Normally, swelling lasts from one to two weeks. There is less swelling with subsequent injections. Pricing ranges from $1,500-$2,500, depending on the amount of vials used."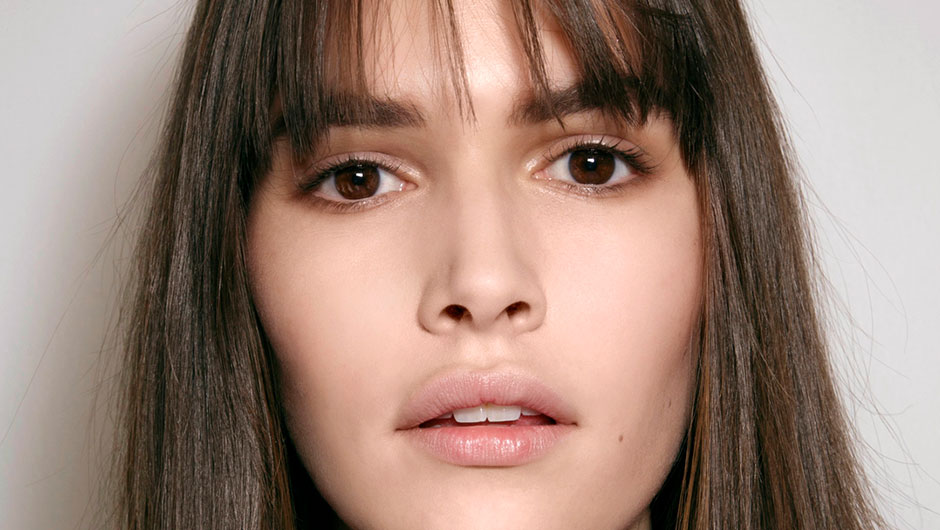 Long, Sleek Hair and Bangs
Curls have been getting a lot of (well-deserved) love, but Brocato's celebrity stylist and master trainer Dominik Mager says the tide is about to turn. "The look was a mainstay on the runways and street-style snaps this season and without a doubt the middle part and sleek and sexy mane are making a comeback just in time for spring/summer," Mager says.

[Photo: Imaxtree]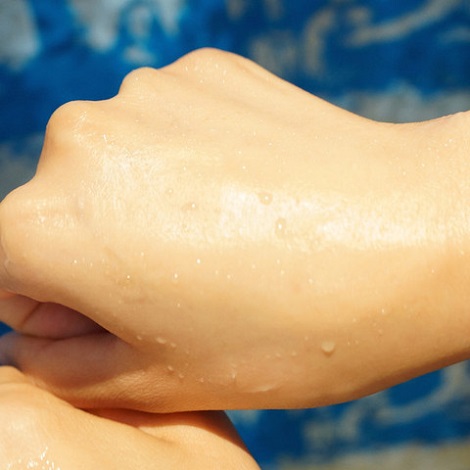 Magic Water Drop Products & Even More Masks
Leave it to Korean skincare and beauty brands to deliver the goods yet again. Maya Crothers, founder of Circ Cell, says magic water drop products, which are beads of water (like a mask) that appear like magic and create an incredible amount of hydration on the skin, will be surfacing in the U.S. this year. If you're dying to try one, check out Lioele V-Line Sleeping Pack. And, if you've been noticing an influx of amazing new skin masks on the market lately, it's not your imagination. "Sheet masks, fizzing masks, clay masks were just the beginning for this mask craze," Crothers says. "We will see more innovative mask treatments launching in 2016."
Spice Rack-to-Face Skincare
When it comes to skincare this summer, the more natural, the better. "This summer, it's all about keeping up with the fridge-to-face model, but venturing into the spice rack as well," says Annie Tevelin of SkinOwl. "Anti-inflammatory spices, such as turmeric and coriander are heating up skincare, while fermented ingredients, such as yogurt and green tea, are being linked to anti-aging and acne prevention. Fermented ingredients exfoliate and hydrate gently, leaving skin with a younger-looking, brighter complexion. Happy to know K-Beauty is not slowing down anytime soon!"