A barn can be the perfect blank palette where couples can create the wedding of their dreams. But like any venue, it comes with its own set of challenges. Look out for these eight mistakes to make sure your barn wedding goes off without a hitch.
[Photo:
brookelynphotography.com
]
Failing to budget for extras.
Unless you find a full-service barn, you will likely be responsible for bringing in all of the items that make up your event, such as lighting, generators, catering tents, a backup tent for the ceremony, vendor tents, a commercial cleaning of the barn and access to water and perimeter lighting. And all of that costs money, so do your research to add those into your budget.
Not checking on noise ordinances.
It differs depending on the town and state, but many rural places have noise ordinances that might require you to shut the party down by a certain time. If you envision your reception going on until the wee hours, that might be an issue if the town needs you to have lights off by 9pm.
Forgetting about Mother Nature.
If it rains, is there a paved parking lot so that guests won't be walking through mud to get the barn? Does it get chilly at night, so you'll need heaters? And if it rains, is the barn weatherproof? These are all factors to take into consideration before you make your final decision on the locale.
Not guiding the way.
While a grassy field might make for beautiful photos, they can be difficult for guests to maneuver, especially the elderly. You also want to be sure that everyone--vendors and guests--can easily get to the venue via car or truck, and can safely get into and out of the barn to their waiting vehicles.
Banishing the bathroom.
You might have to rent port-a-potties for guests to use during the ceremony and reception. This is an area you don't want to skimp on. In fact, you should splurge on the nicest ones you can find—some styles have sinks and lighting--to ensure guests' comfort.
Skimping on seating.
Sure, having your guests it on hay bales might seem cute and fun, but that's probably not a comfortable option for most of your friends and family. Neither is standing. So be sure to bring in plenty of comfy seating, like couches, cushioned chairs, etc. to keep everyone happy.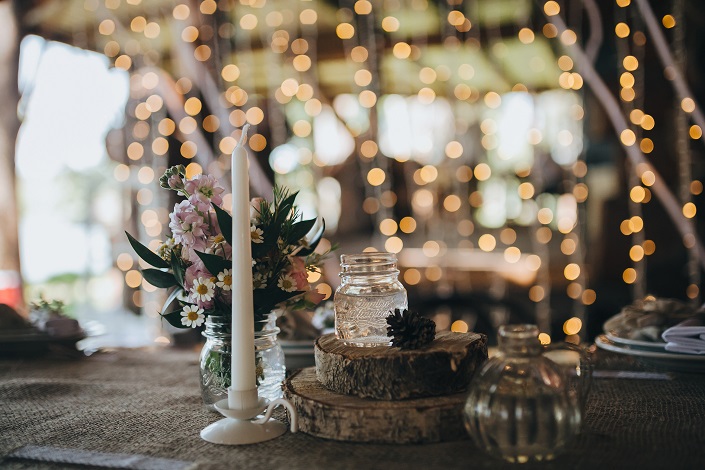 Going unplugged.
Your entertainment will need some source of power so they can play their instruments or set up the DJ equipment, so you need at least one dedicated circuit for that. And don't forget about the lighting and kitchen equipment, too.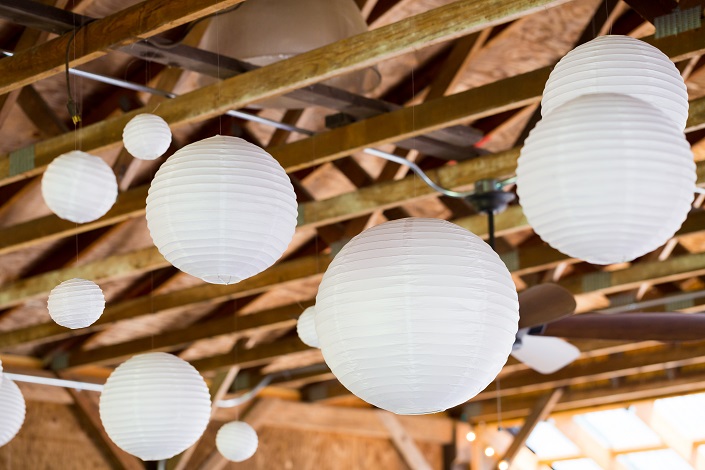 Leaving out lighting.
Speaking of lighting, you want to have plenty of it so that guests and wait staff can maneuver their way around the barn safely. While candles and white lights are romantic--and you can work those into the decor--but you want to make sure that people can mix and mingle without tripping over one another.